OUR team
Core Staff, Contractors & Volunteers
Since our founding in 1997, Matter of Trust has always been surrounded by an amazing circle of eco-heroes we feel lucky to call our staff, contractors, and volunteers. We are grateful to everyone that has been part of our organization and are looking forward to continuing to grow, learn, and fight for the sustainable future we all envision.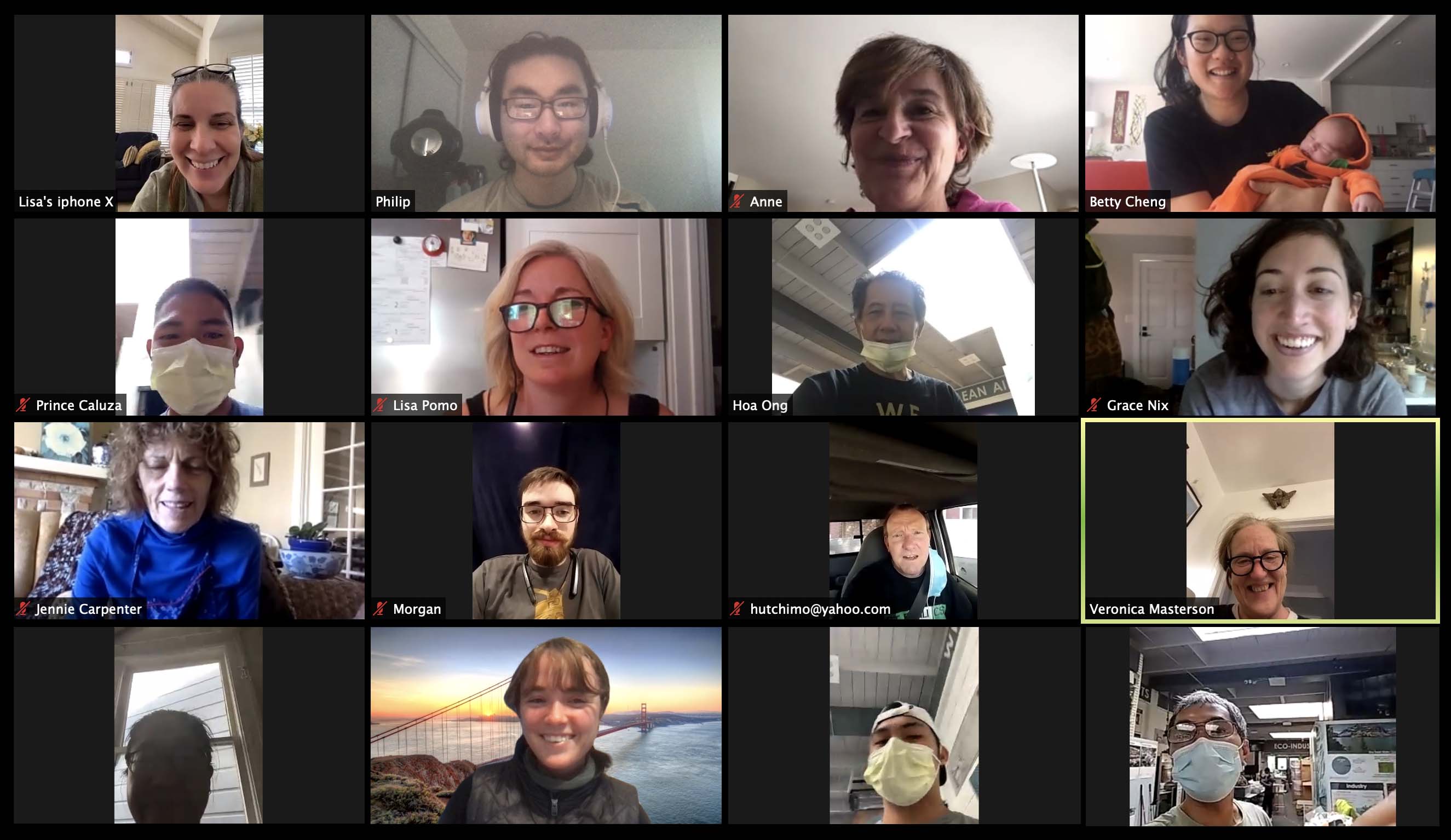 Our staff in weekly covid Zoom meetings! Still as connected as ever. October, 2020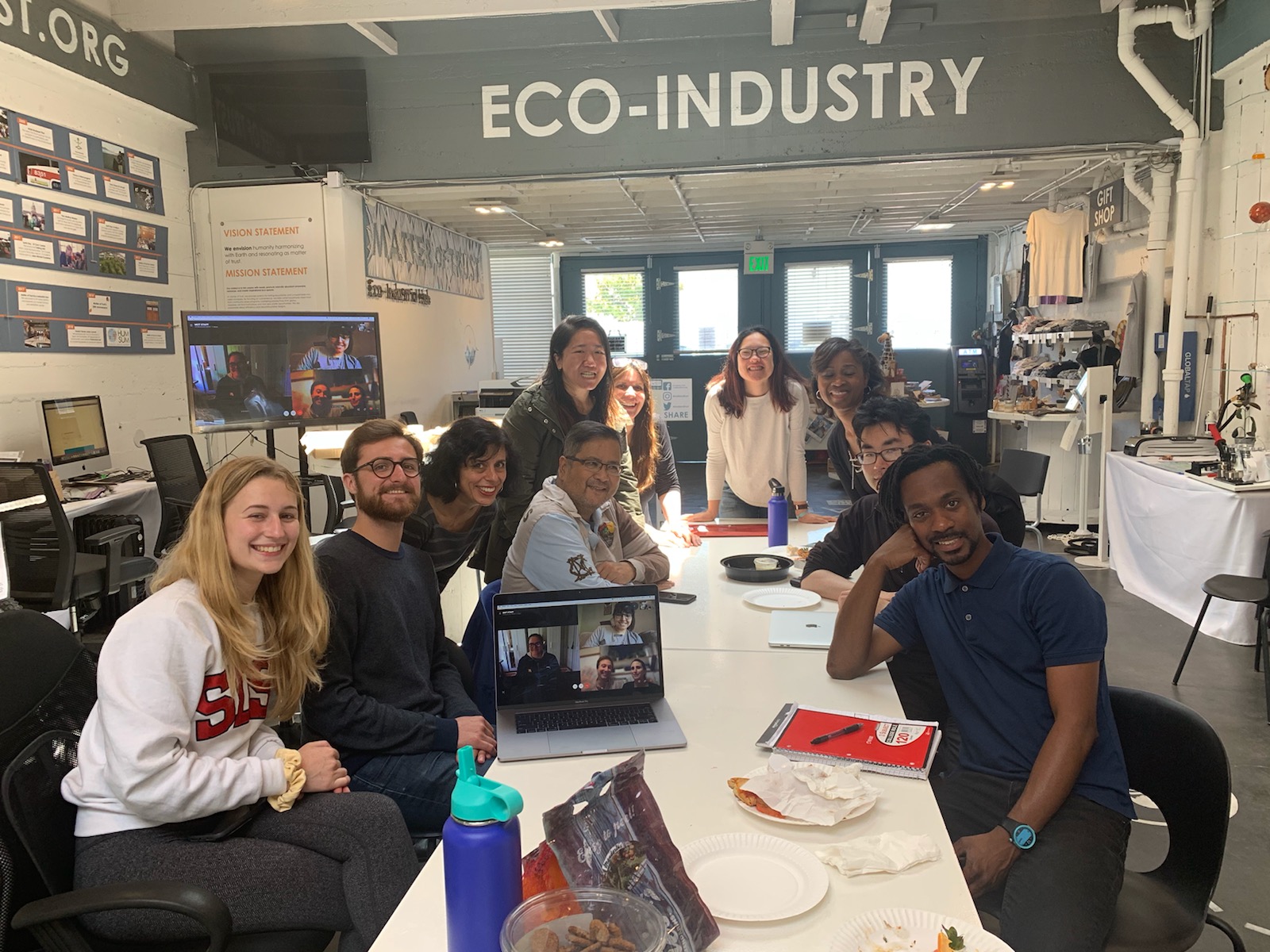 Our past staff in a meeting in our Eco-Industrial Hub.  October, 2018.
Our Core Staff, Contractors, and Volunteers
Lisa Gautier – President, Board Secretary
Betty Cheng – Director of Operations
Briana Tran – Design Media Lead / Admin
Philip Lam – Webmaster / Hum Sum Lead
Anne Gaubert Le Boterff – Bookkeeper
Kyra Pease – Web Design Lead
Grace Nix – Videographer
Morgan Jones – Built Exhibits Lead
David Hutchinson  – Research Lead
Veronica Masterson – Researcher
Jennie Carpenter – Fundraising Lead
Lisa Pomo – Pitch Hair Salon
David – Facilities Lead / Felter
Isaiah – Clean Wave Lead / Felter
Hoa – Scrims Lead / Felter
Julie Tran – Sorting Lead / Felter
Natalie – Intern
Tiffany – Intern
Noah Getz – Intern
Veronica G – Housekeeping
Board – Review Packet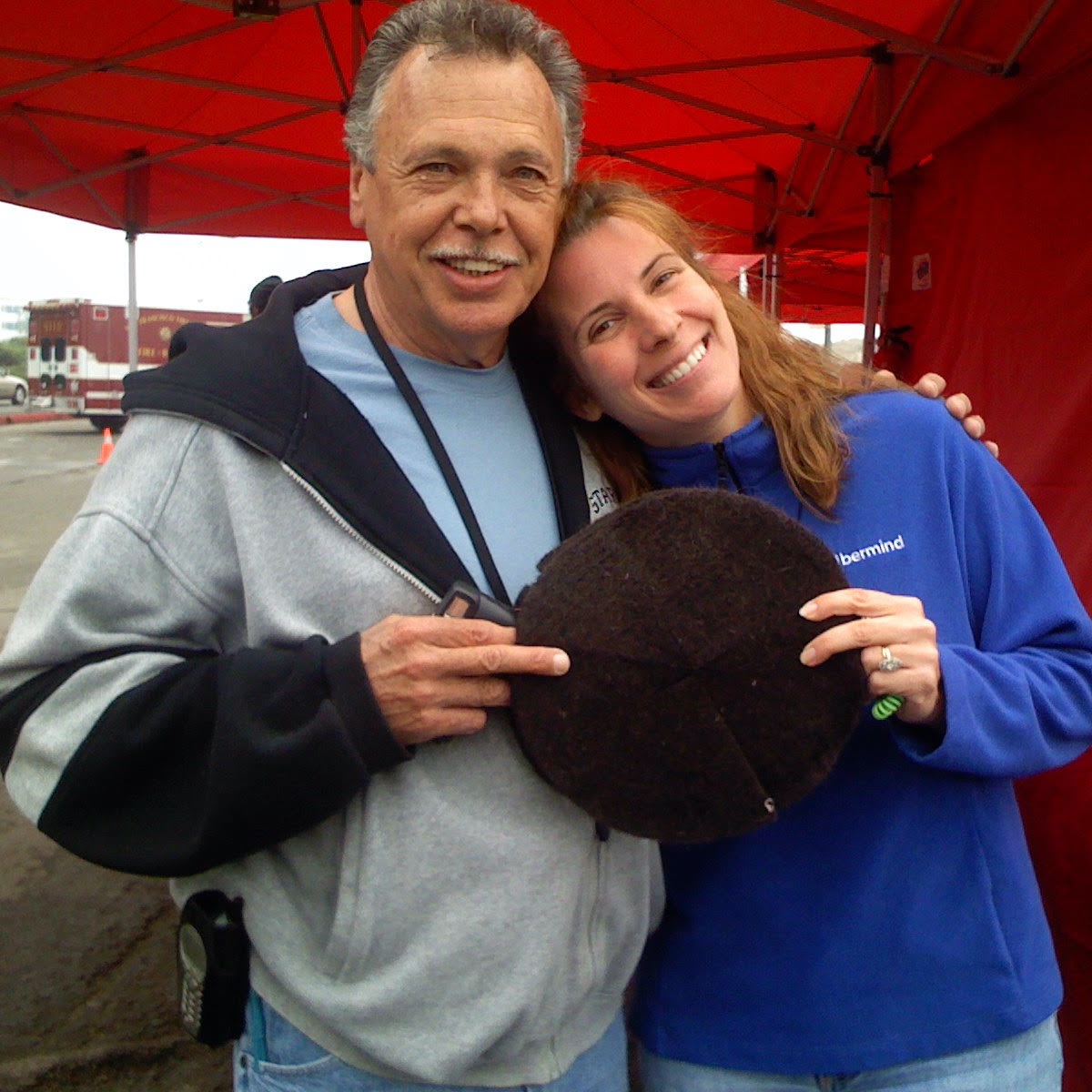 Our President, Lisa Gautier, with Phil McCrory, hair mat inventor and one of the initial Eco-Heroes!
How can I help?
get involved