VOLUNTEERS & INTERNS
Seeking All Eco-Heroes!
Volunteers use Matter of Trust hair mats on Ocean Beach to help soak up oil from the Cosco Busan oil spill of 2007.
Come volunteer for Matter of Trust and work on a variety of exciting eco-solutions!
There are  many programs to choose from.  If you like hands-on work check out our felting factory, exhibit building opportunities, and urban edible garden. Prefer working with lots of people? We need docents for our Open-House tours, social media filming, and gift shop… Are you a geek?  We LOVE geeks!  We are accepting online and international applications for Hum Sum Mods, testers, proofreaders and more…
Volunteers are paid in smiles and chocolate!
Interns are for high school and college-aged students. Ask us about our $150 stipend program for a commitment of 10 check-in days (40 hours) minimum over 3 months.
If you are available for an even greater time commitment, see our Apprenticeships page.
All who are interested, please fill out the form below and / or shoot us an email at team@matteroftrust.org to find out more. Thank you! We look forward to hearing from you and working together!
Volunteering Flyer
Internship Flyer
Questionnaire – "What's Your Passion?"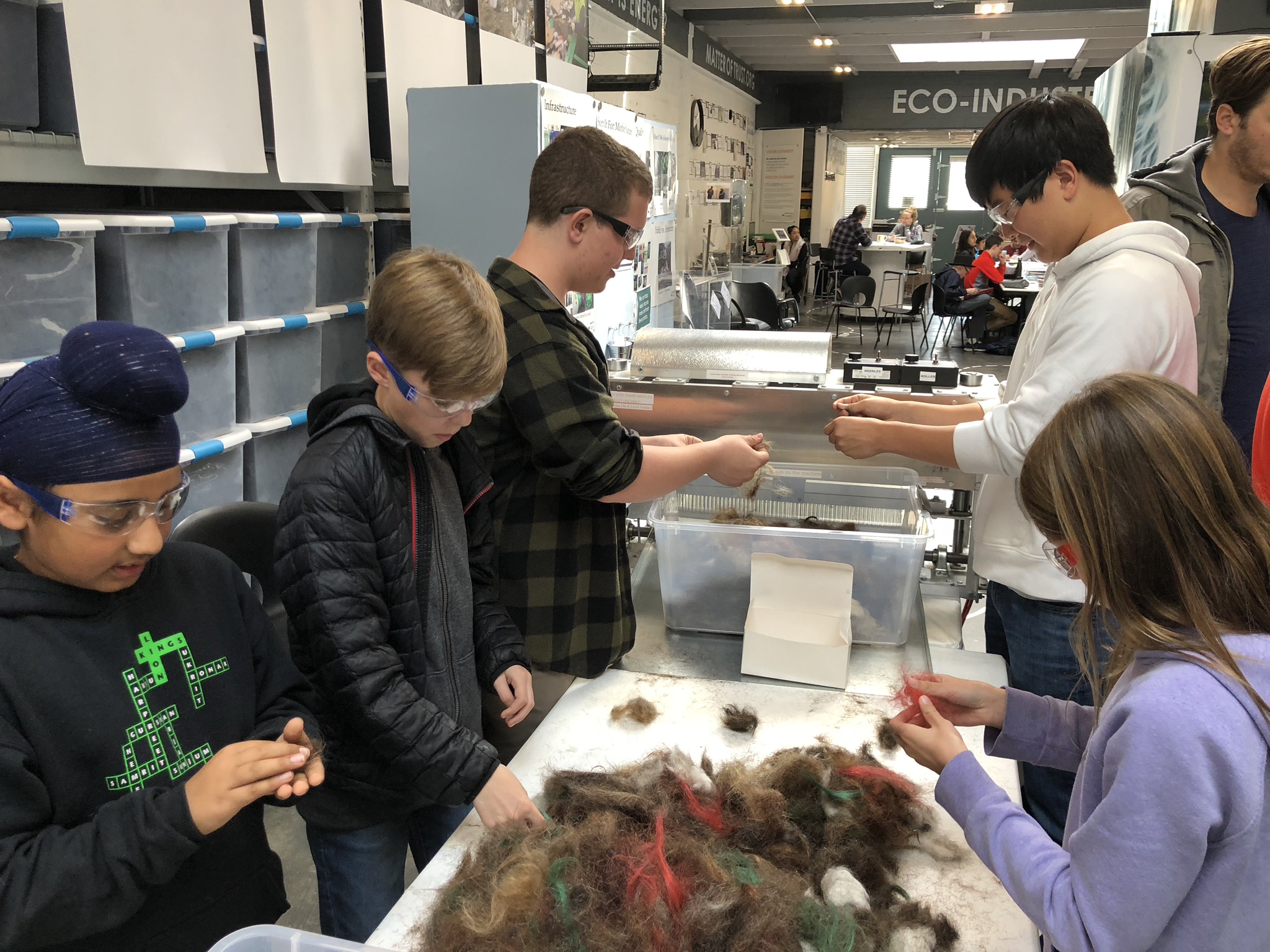 Volunteers sort through hair & fur fibers before felting oil-spill cleanup mats.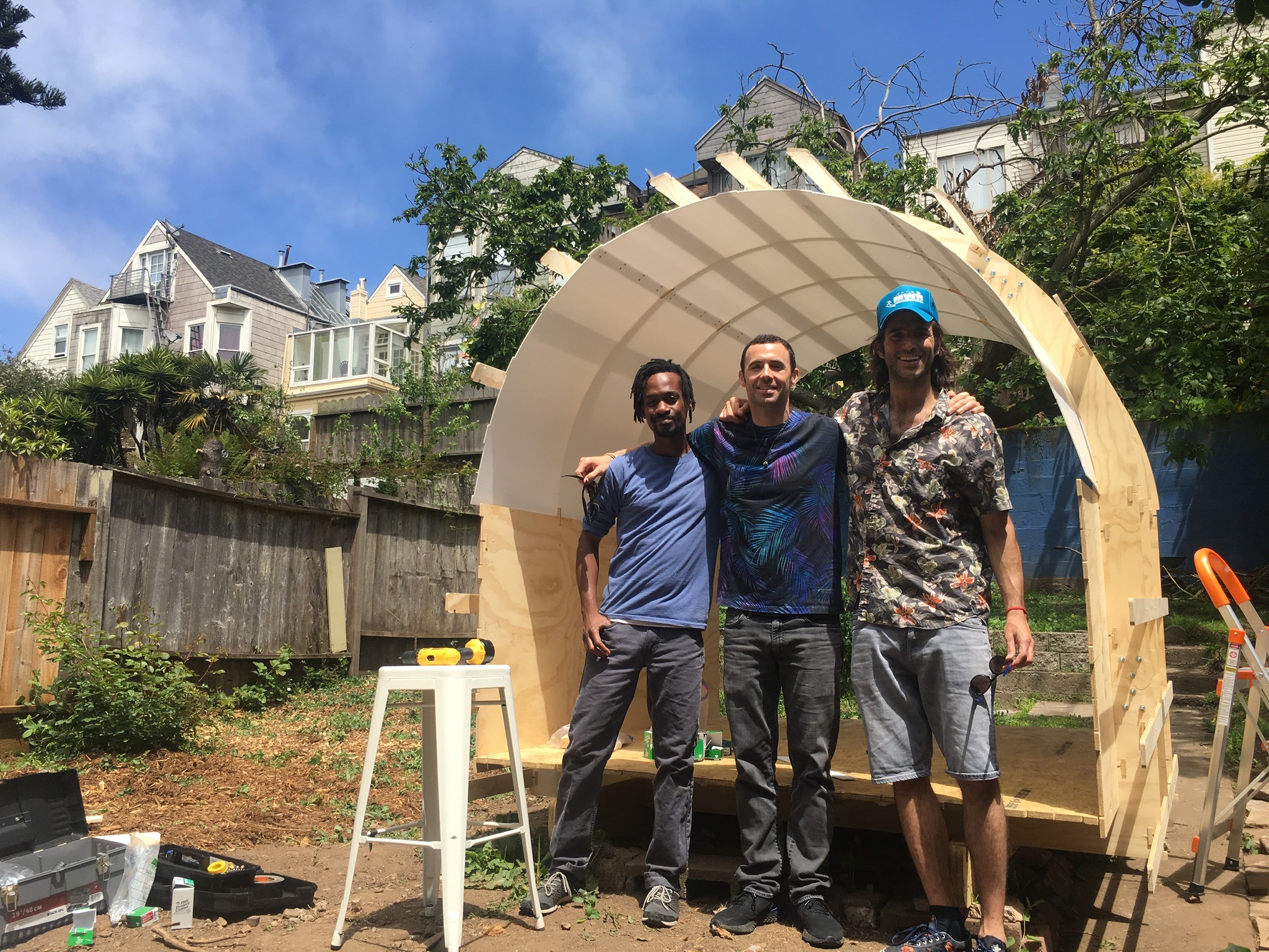 Volunteers help build the Tiny Home located in Eco-Home garden.
"Volunteers don't get paid, not because they're worthless, but because they're priceless." – Sherry Anderson
Have extra time or mad skills? Join us!
Without the support of volunteers, our nonprofit wouldn't be what we are today. Please answer the questions in the form below, so we can be organized for the time you can give us.
Thank you for your interest! We appreciate you.
Learn more about your volunteering opportunities here:
Volunteer Flyer
Internship Flyer
Before filling out our sign up form, please answer our questionnaire so we can find the perfect volunteering role for you!
Questionnaire – "What's Your Passion?"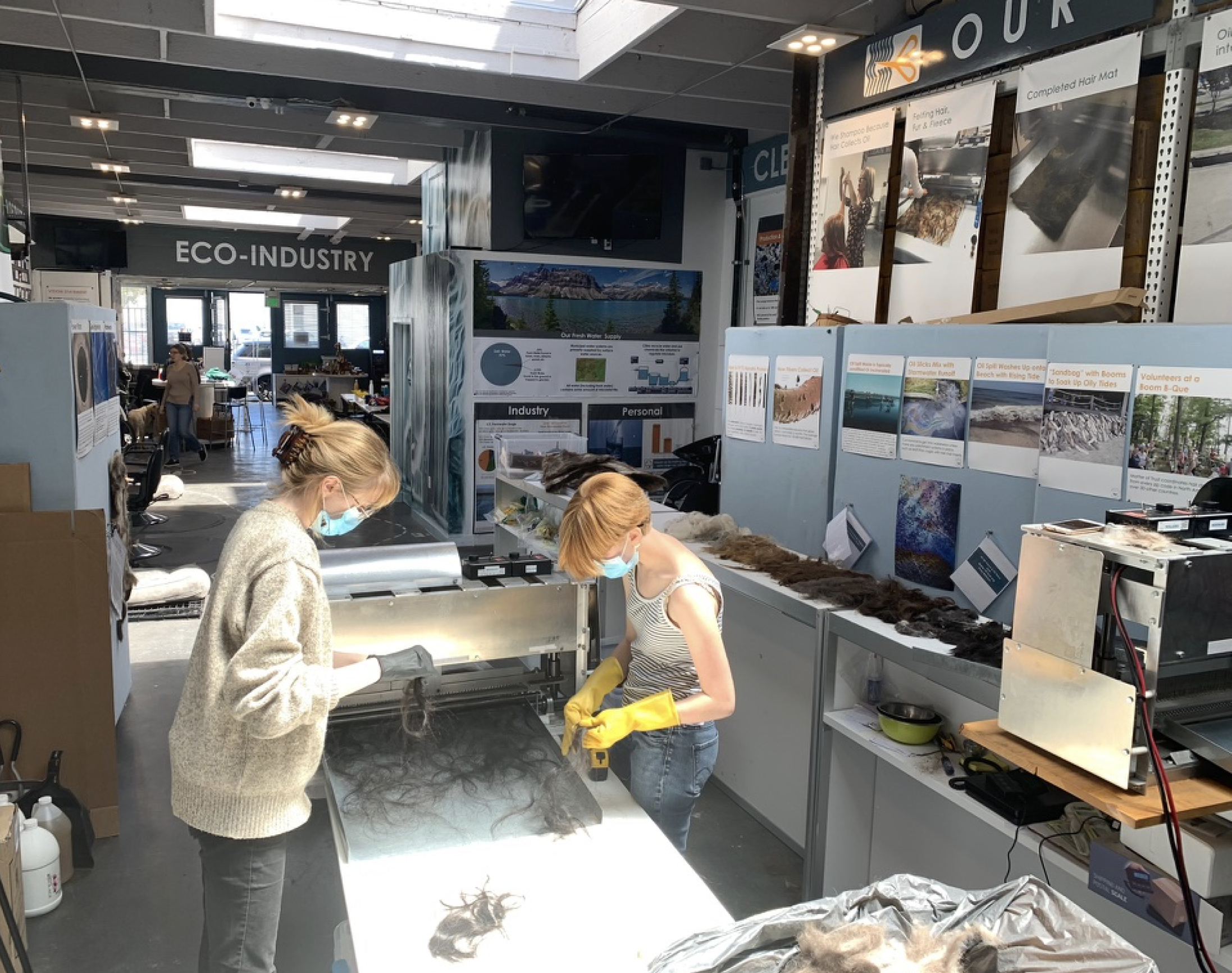 Preparing the scrim of the hair mat, volunteers are hard at work felting mats in our Eco-Industrial Hub.
Volunteer / Intern - sign up