Do you want to buy hair mats?
Our Hair Mats work wonders for both wild and urban environments. Not only are they able to soak up oils from spills,
but they also keep storm drains clean and filtered, can prevent soil erosion, protect wild habitats, filter through other
types of oil, grease, and more!
The Clean Wave Program creates both hair mats and hair booms.
Hair mats are mostly 1 ft x 2 ft flat mats that are layers of hair fiber felted together. Hair booms  are mostly 6ft long.
They are stuffed raw fiber and have a large cylinder form, with the ends tied off with a natural twine.
Booms can be molded to fit any shape and are perfect for round storm drains, sandbagging, and soil erosion, whereas
hair mats work best inside a storm drain or in water soaking up oil.
Are you a municipality, airport, harbor, oil charger, etc?
Do you deal with grease traps or sump tanks or leaky vehicle fleets, etc?

Looking to buy and use hair mats? Check out more in-depth examples and information below!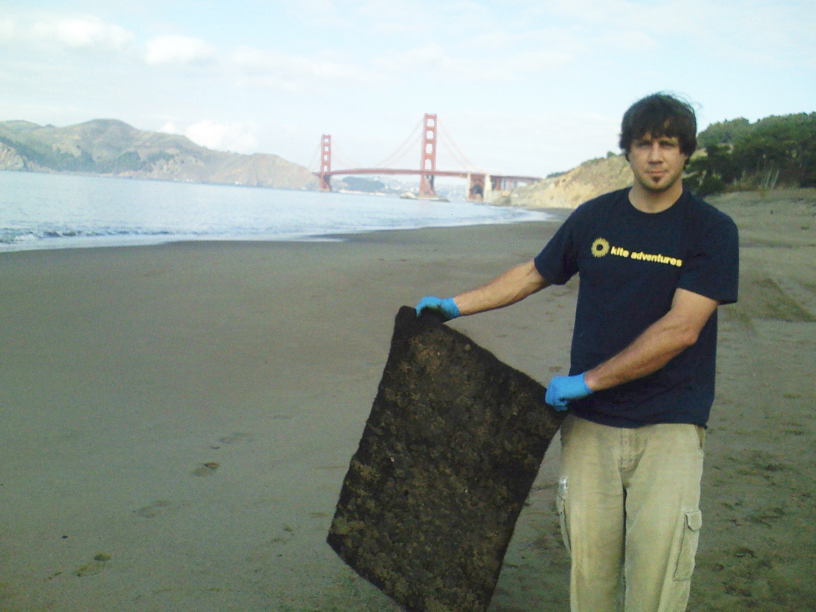 Hair mat being used on Baker's Beach, San Francisco.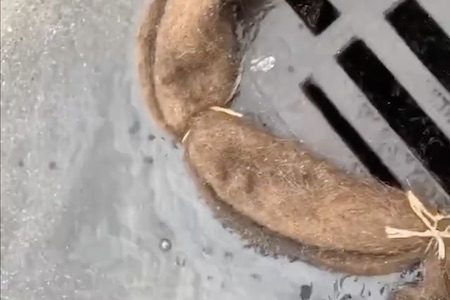 Hair boom outlining round storm drain.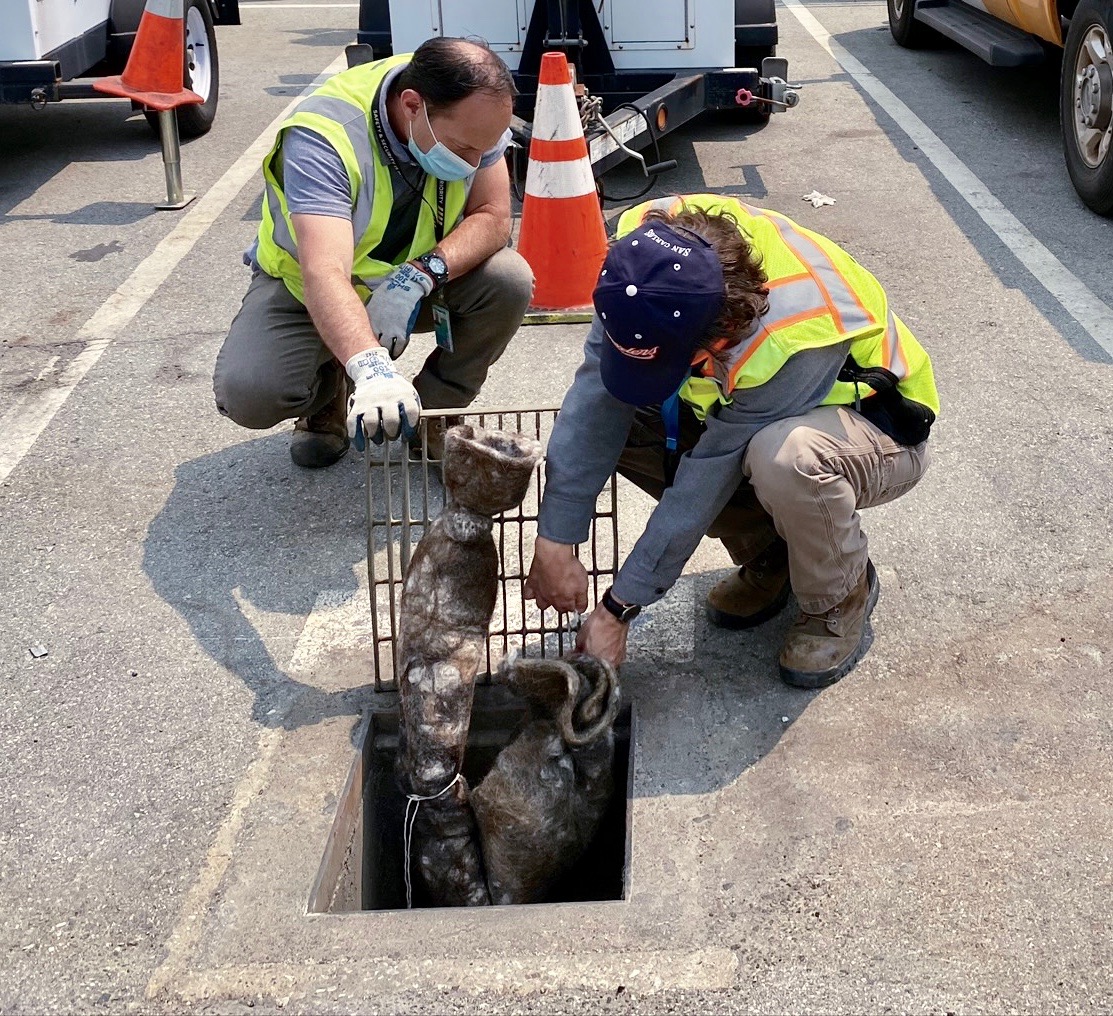 Our most recent Clean Wave partner; hair booms being installed in storm drains at SFO.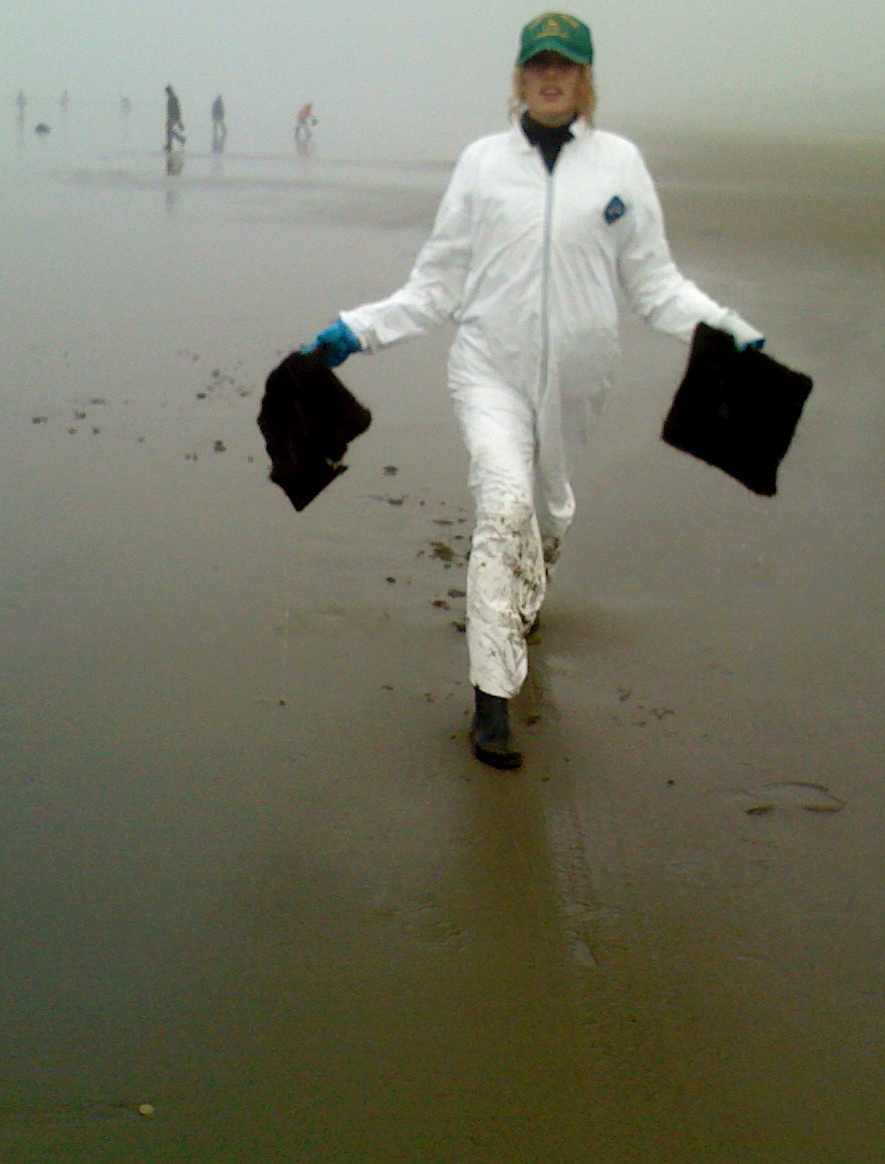 Hair Mats in action! Soaking up oil at Ocean Beach
Hair Mats with Water / Chemicals
Oil enters our waterways from large spills, leaky vehicles, chemicals dumped into storm drains, accidents, and more. Hair is a natural oil collector, you shampoo so that your hair doesn't become too oily. In a study  constructed by an Australian group that we partnered with, researchers found that "human hair, when used as an oil spill sorbent, was capable of adsorbing crude oil pollution from seawater at very high rates and was significantly more efficient at adsorbing spilled oil on a per gram of sorbent basis compared to all commercial materials tested."
As we have manufactured and used countless hair mats, we've discovered their variety of properties and uses. 
Hair mats in water will soak up oil at a rapid rate, working faster than any polypropylene booms. They must be removed from the water quickly though, as there is no plastic used to keep the mat buoyant, and it can be weighed down by rocks, seaweed, and other natural matter.
These mats also excel in storm drains. They will last longer inside of a drain than pig mats.  Mats can be tied to fit into any shape and filter the water inside both flat and round storm drains, functioning better than straw wattles. 
Hair mats are extremely durable. They have a long life inside of a storm drain, and fit well in drip pans (with no sloshing.) The mats can be driven over by heavy machinery. They're great for ski equipment or a fleet of trucks, school buses, etc. Ski resorts on the East Coast are using them directly under snow equipment to catch oil for easy disposal later. Bus fleets have them in drip pans under their vehicles. Their toughness suits the mats for urban spills; on the road, in the parking lot, at the gas station, and more.
They can be placed right into oil change huts for used motor oil, restaurant grease, and bilge sump tanks, as well as a tool for cleaning other petroleum chemical filtration systems.
To learn more about the way hair mats react with oil, please check out our
Research and Resources page!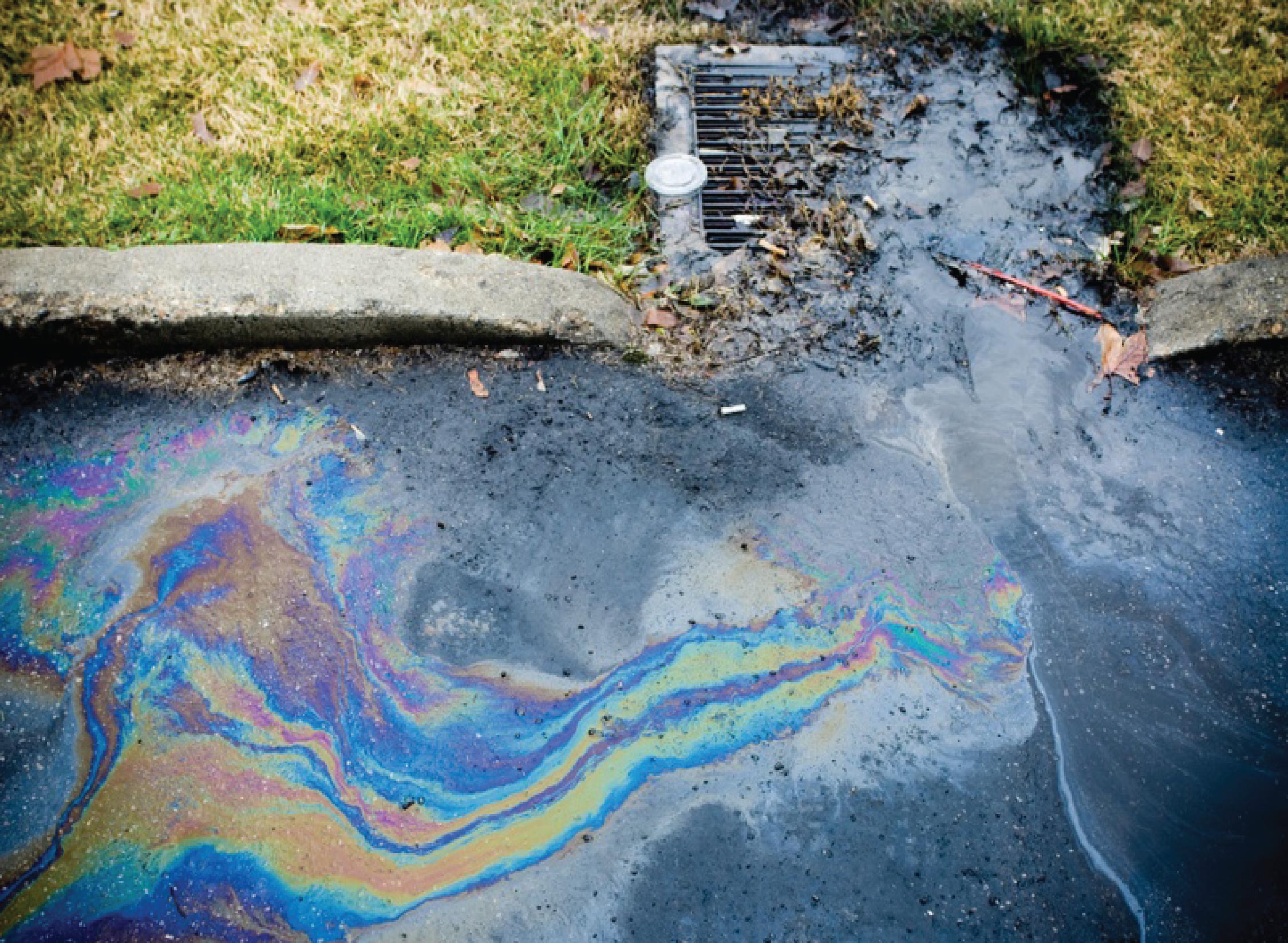 A flat storm drain with oily water, in need of a hair mat.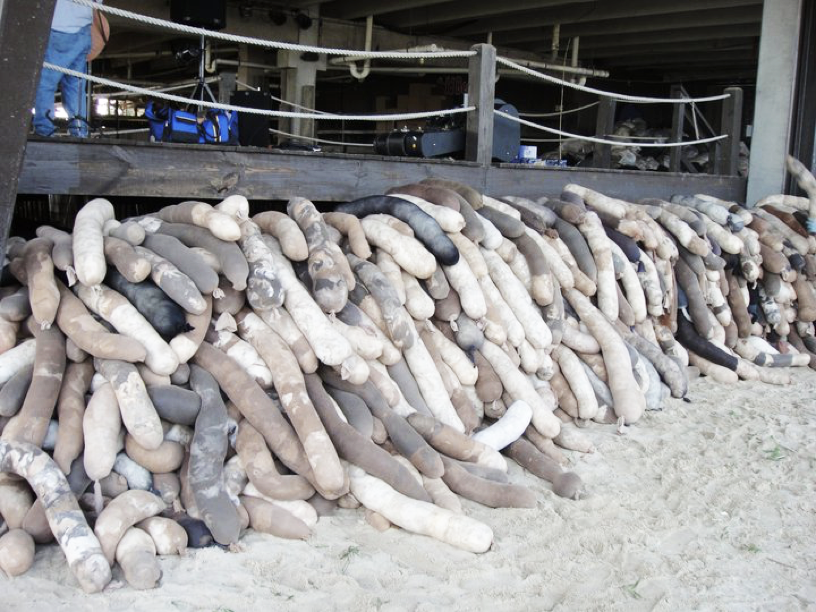 Finished hair booms on the beach ready for sandbagging duties. 
Currently, we are researching hair mats and their possibilities with the land.
Recent studies are showing hair mats are a good sustainable tool for soil erosion prevention. The mat is loose enough that it is hydrophobic – rain does travel through mat into the soil but 50% of the rainfall is evaporated, followed by a slow nitrogen release. Hair mats also work as natural pesticides. Insects that like plants tend to avoid animal fur and hair – the mat is able to deter pests!
Hair booms are also great for "sandbagging" beaches and protecting wild habitats. They are durable and completely biodegradable. It is the world's most sustainable sandbox liner.
If your business, harbor, city, airport, etc. wants to purchase hair mats to support our program
or be part of a pilot study, please let us know.
If you are interested in purchasing a small order of mats, or purchasing mats for
a school demonstration or science project, please go through our gift shop.
For larger orders of mats and/or booms for a fleet of trucks, an oil spill,
or other large scale projects, please contact us directly.
Other Questions?
team@matteroftrust.org • (415)-242- 6041 • Informational Flyer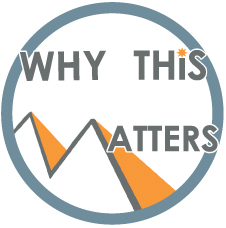 Clean Wave waste fiber mats are versatile products that are cost-effective, zero-waste, and durable. They're a solution that grows right in front of your eyes – a completely renewable, raw resource. Purchasing hair mats supports local nonprofits, provides you with a quality product, and nurtures the sustainable future that benefits us all. Thank you for contributing to conscious consumerism for the planet and the future!