Programs List
Linking Surplus with Needs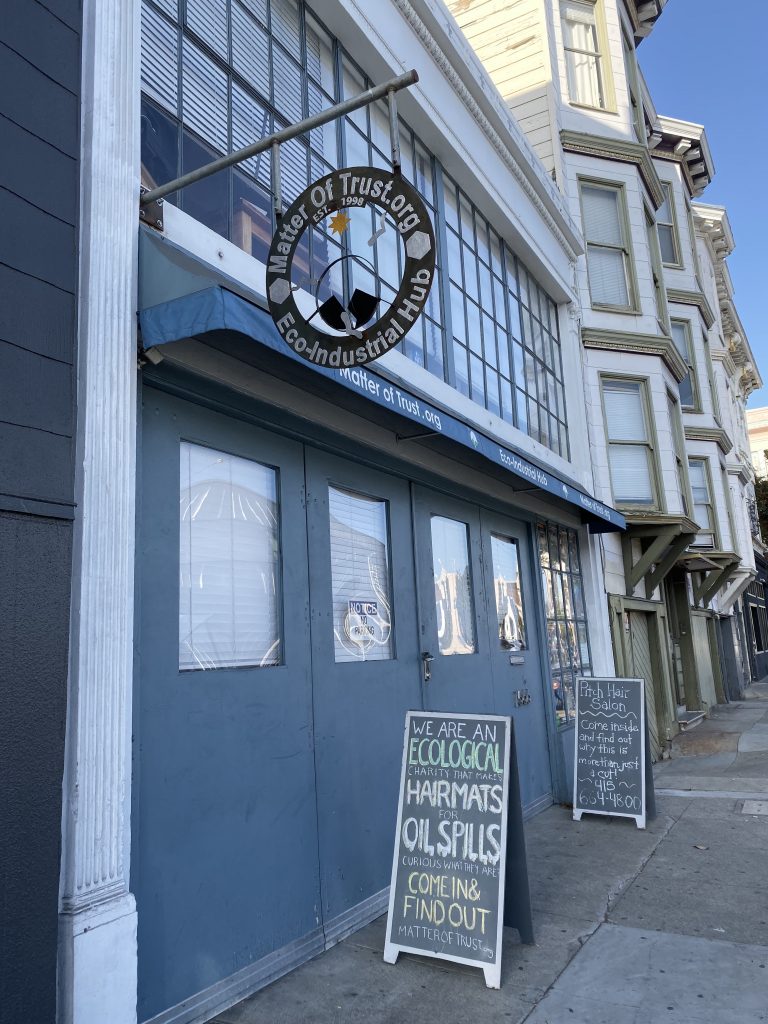 The Matter of Trust Eco-Hub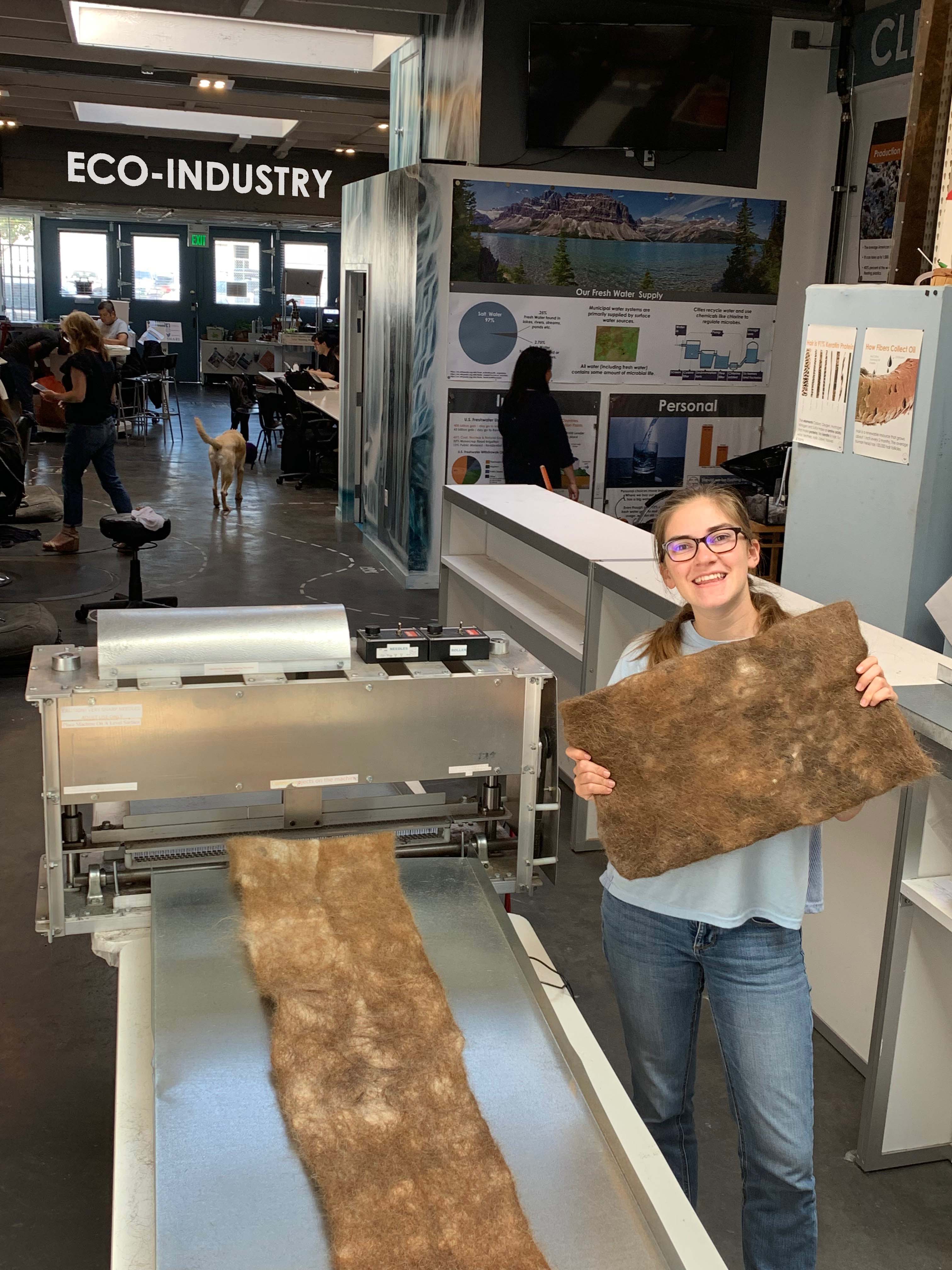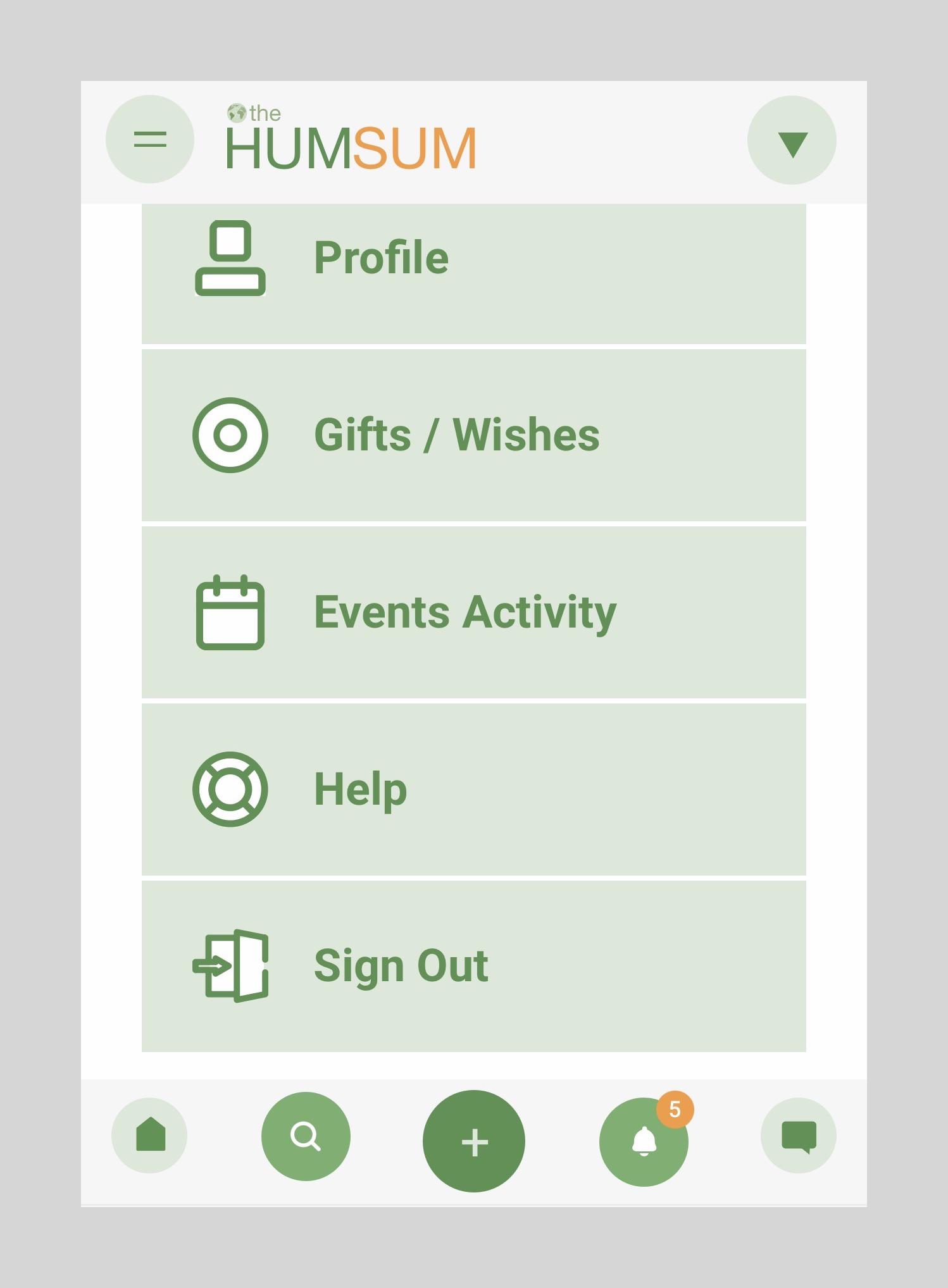 Our Eco-Social Media Platform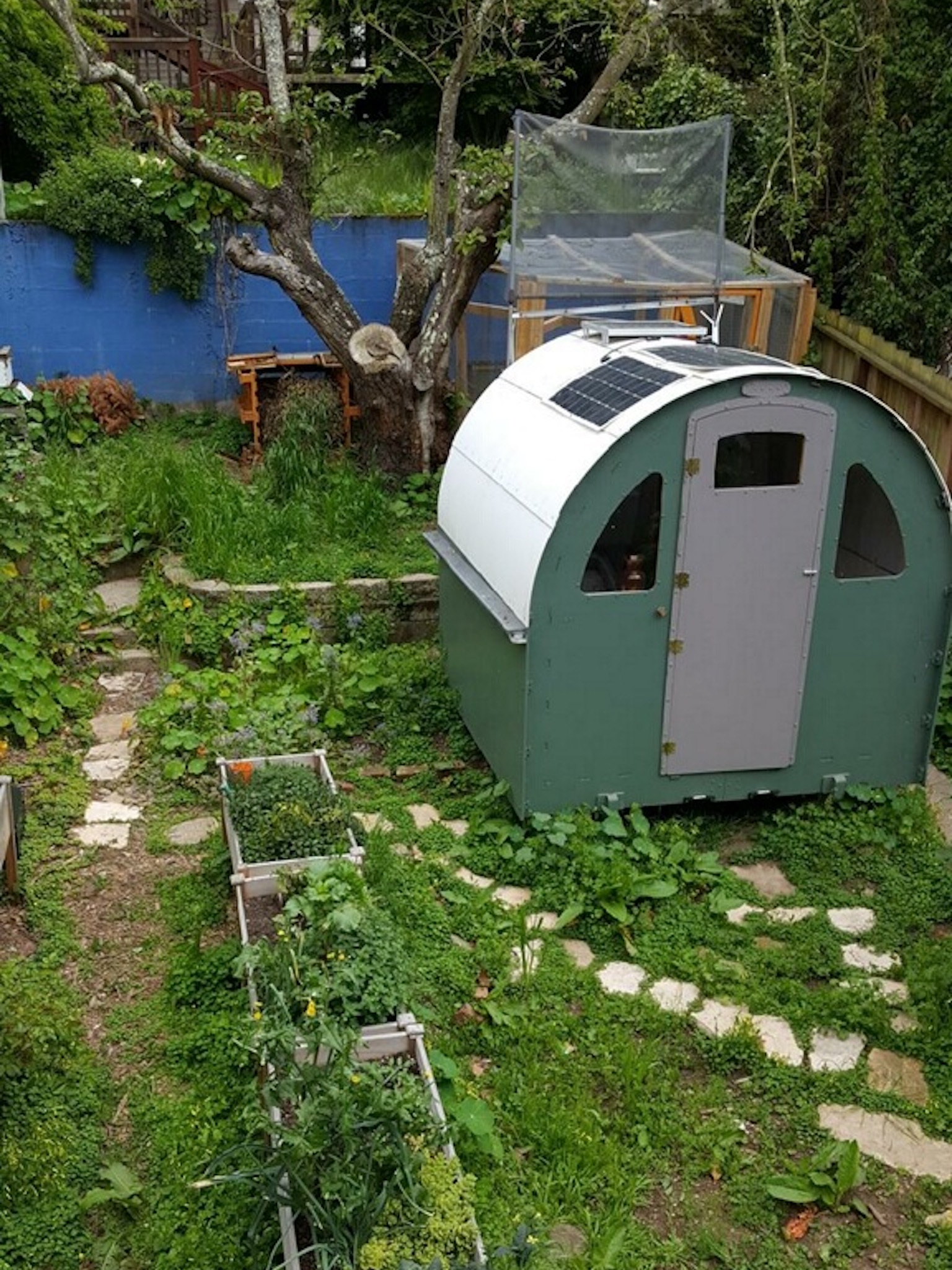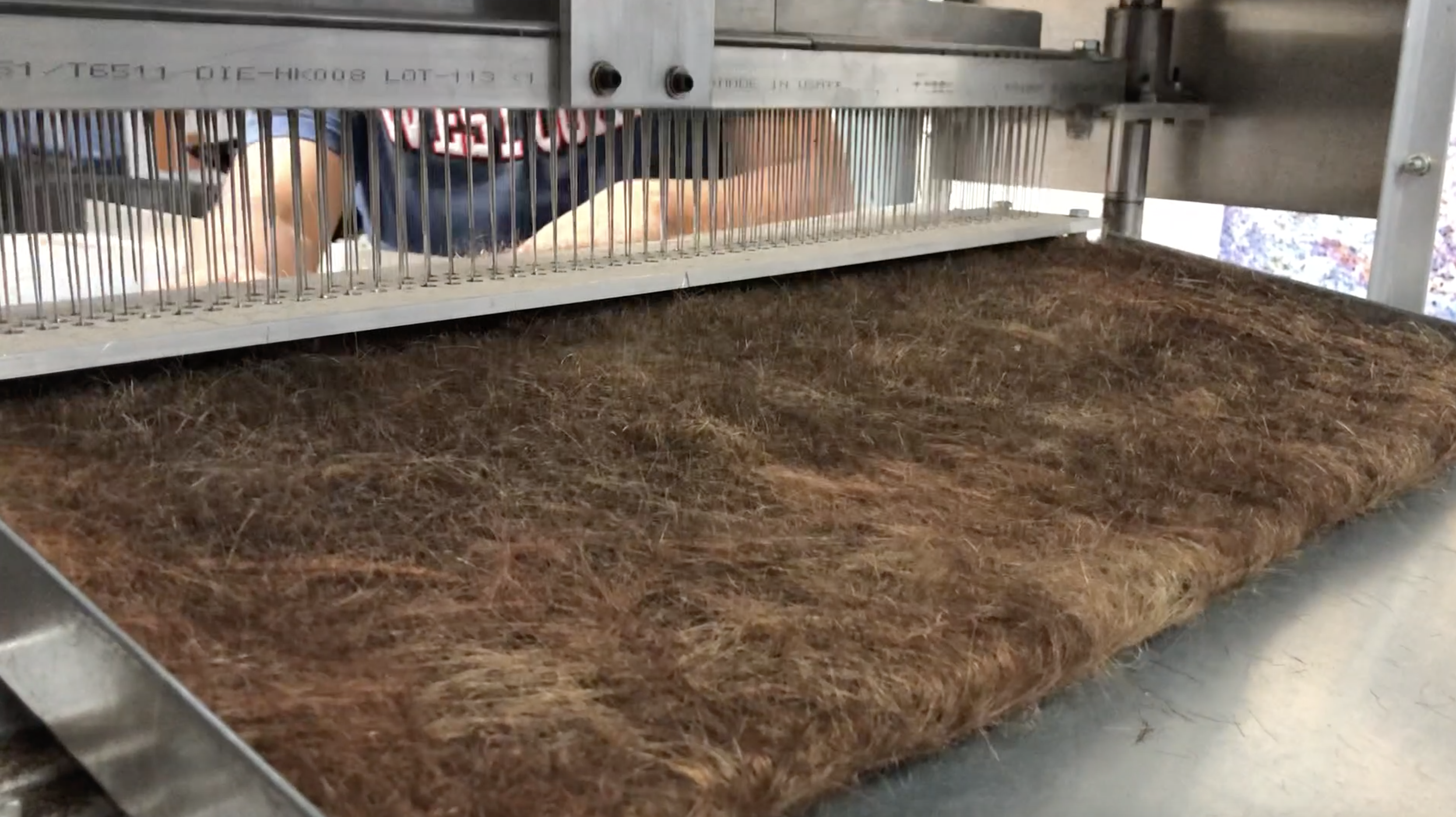 Hair, Fur & Fiber for Oil Spills, Soil & Seagrass
Our goal is to have 300 locations around the world that can recycle hair, fur, wool, fleece… and put it excellent use locally.  We call this our Clean Wave Program.  Creating green jobs and awareness about the importance of sorting waste into resources, compost, mulch, soil health, pollution-free water and how everyone can help with a simple haircut!
1. Clean Wave Program Overview
4. Clean Wave Satellite Factories Starter Kit
Eco-Industrial Hub & Exhibit Hall
Our Eco-Hub is located in the SOMA district of San Francisco, California.  This is our flagship working model factory where we are a test kitchen for felters making hair mats for oil spills, storm drains, contaminated reservoir filtration sytems and seagrass regeneration projects.
Our walls are designed to inspire!  We have field trips and corporate off-sites where we discuss Clean Air, Water, Energy, and Ideal Materials.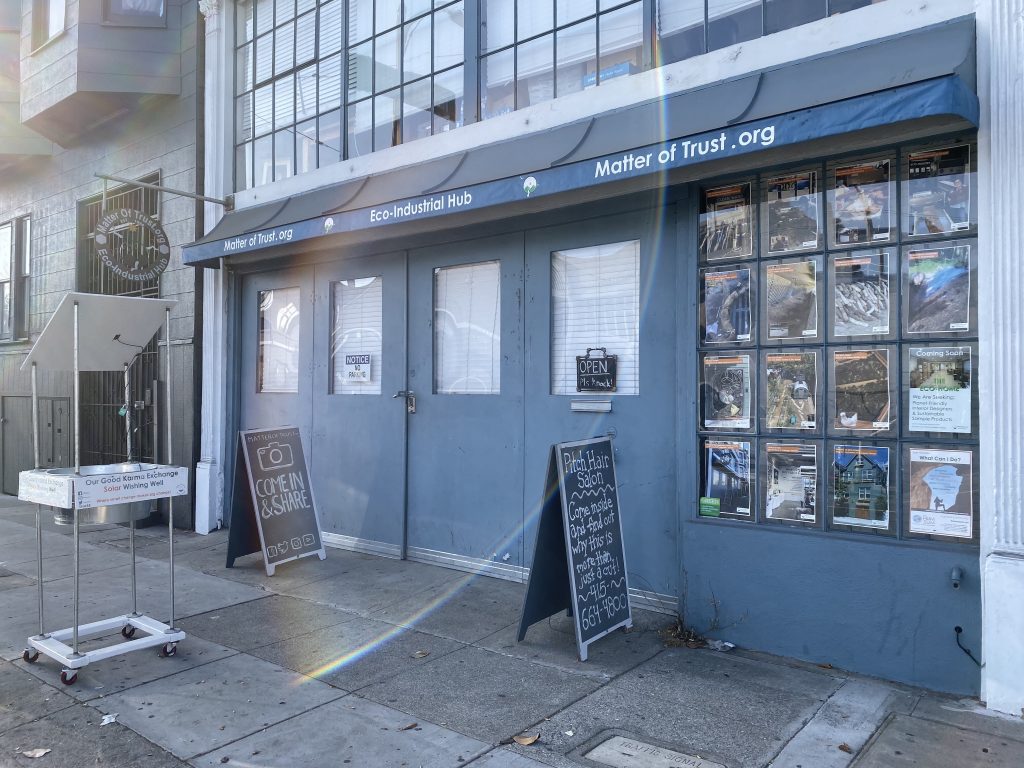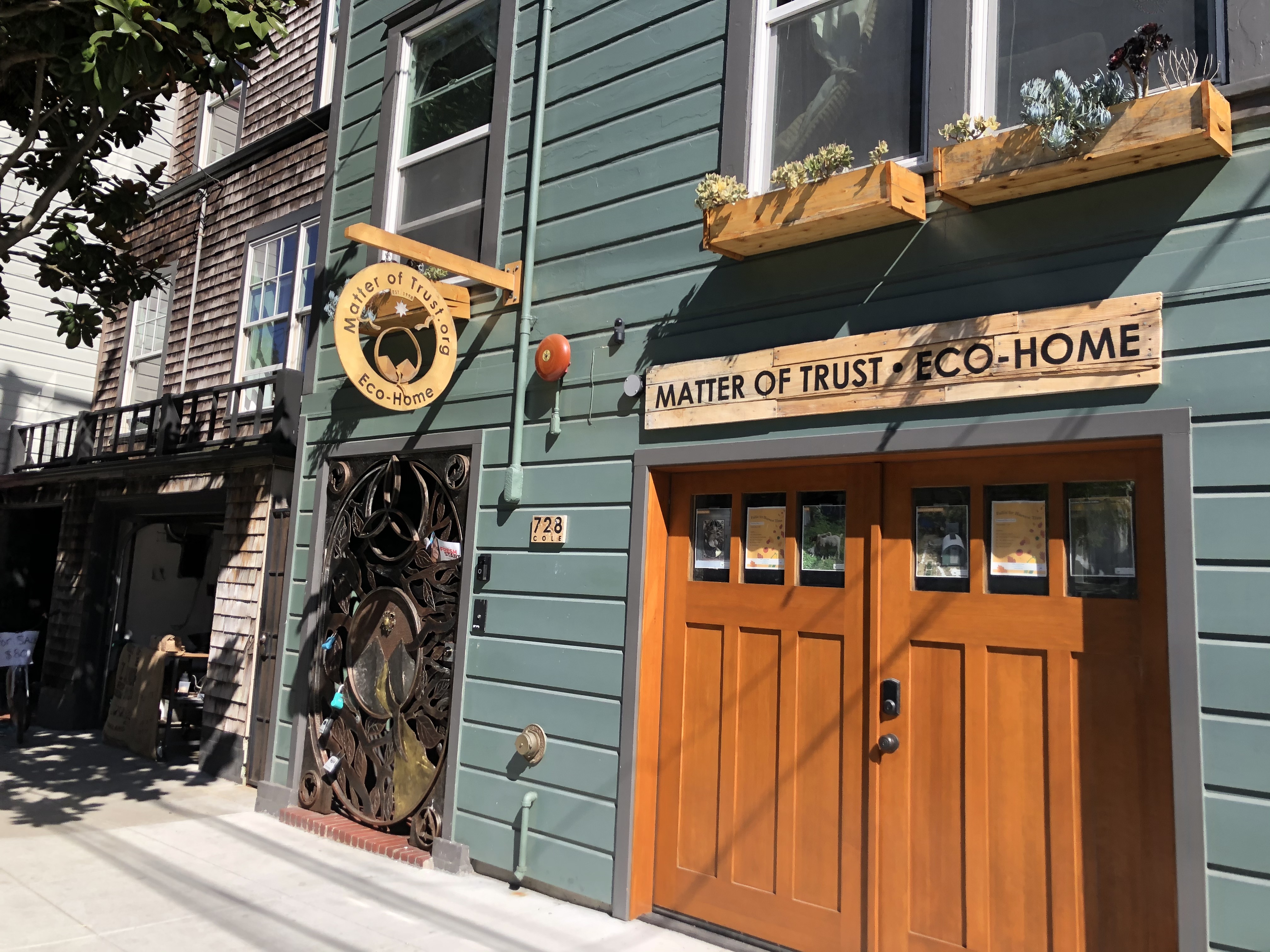 Eco-Home with Urban Edible Garden
In the heart of Cole Valley / Haight Ashbury in San Francisco we have a showcase apartment with exhibits for every area of a typical home. Our rotating exhibits celebrate how to ecologize holidays throughout the year.  We especially focus on how renters can enjoy planet-friendly lifestyles that are affordable and eco-luxe.
Our enchanting edible garden has raised bottomless veggie beds that allow nutrients and bacteria to connect deep in the soil. We have a tiny home, fog catcher, gray water laundry to landscape system, 3 hens, honeybees and more.
Visit the Eco-Home during our week-long open houses every 2 months or book a tour or field trip!
The WALOP & Fiscal Sponsorships
The WALOP stands for our Worthy, Actionable List of Projects we are diving into between now and 2050.  Join us in gathering, sorting, prioritizing, strategizing, piloting, partnering, engaging, developing, implementing, managing and ticking through this audacious list. Beginning with the easy, low hanging fruit that has the most impact and working our way deeper.  Most challenges just need organizing, infrastructure, awareness, incentives and convenience then masses of empowered people will feel inclined to lend a hand to a big lift.
Also, be sure to check out our fiscal sponsorships and their important work making a dent daily in food security.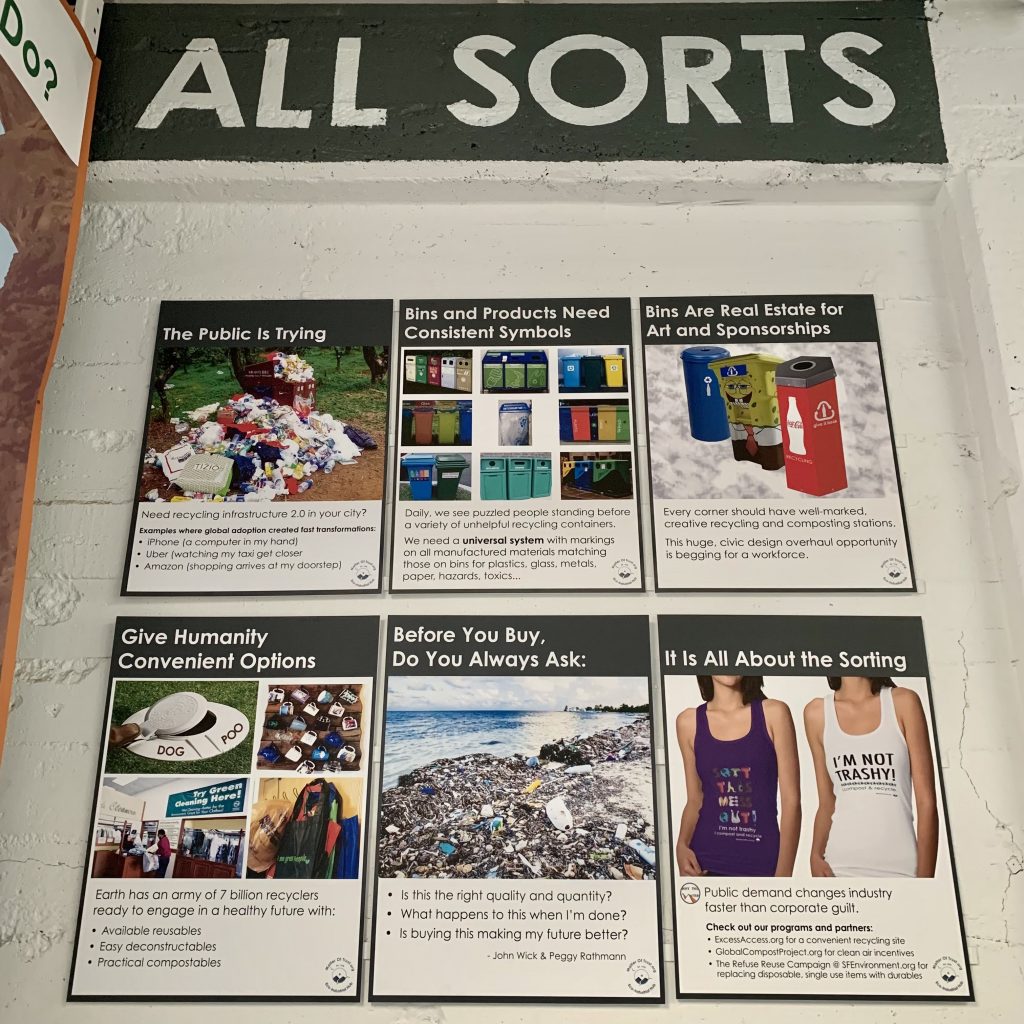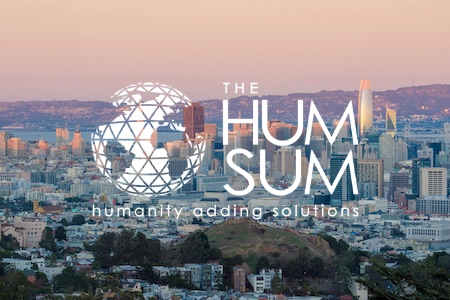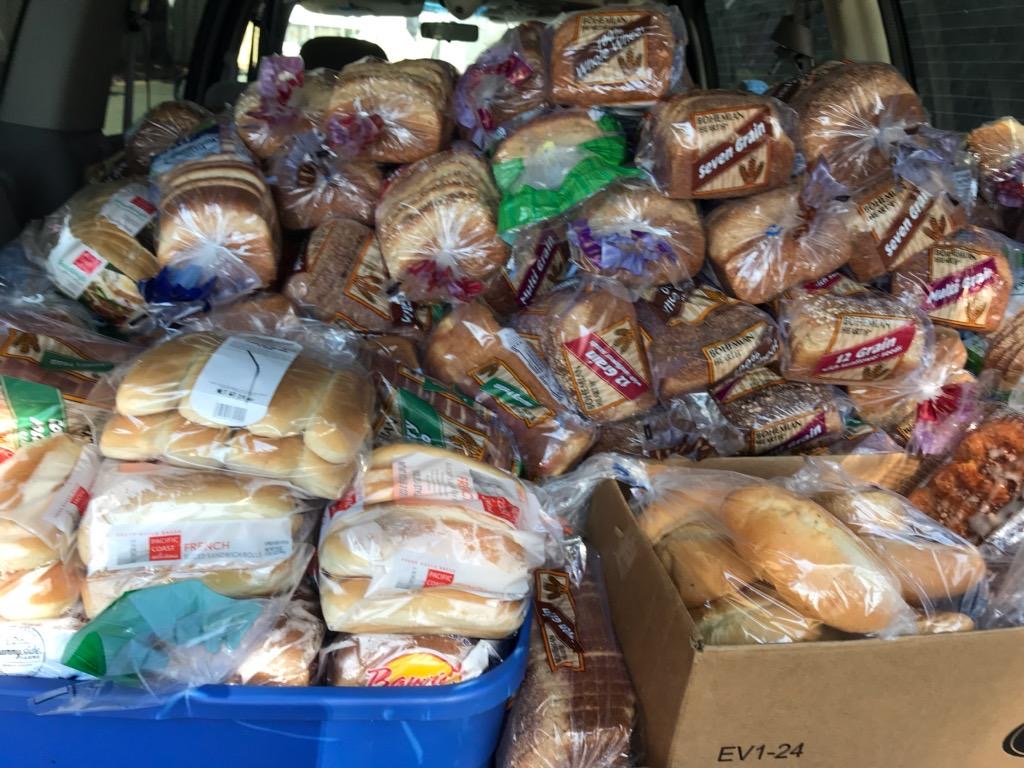 The Hum Sum – Humanity Adding Solutions
Matter of Trust founded, develops and financially sponsors TheHumSum.org – for Humanity Adding Solutions. It is an environmental social media platform dedicated to everyone who wants to offer and hear about planet-friendly ideas in an organized and practical way.  This site is transparent and evolving. It is spam-free, rant-free, bully-free, politics-free, troll-free and cost-free to the general public. We are not selling or sharing personal data. While respecting privacy, we are gathering general information in order to display, in delightful charts, reports and maps, just how much unnoticed ecological work is actually being done, daily, by masses of people all over the world. 
This all started from our Matter of Trust team creating what we needed for Clean Wave, our global hair mats for oil spills project.  We quickly found that it was turning into a comprehensive engagement platform for all of our programs. As we put more and more funding and effort into it, we decided that we might as well go all out and build it big enough for everyone else who might find it useful.  It has blossomed from input all over the world.
The Hum Sum is member and staff moderated. Everyone, all nonprofits, businesses, government departments, utilities, schools, researchers, media, pilot projects, households, and individuals… are welcome!  Join in to help make it as useful and great as it can possibly be!  
Eco-Academy – Youth Programs & Research
We have created, collected and curated many eco-resources that will inspire and delight everyone young at heart!  Check out our forums, articles, archives, lesson plans, helpful eco-tips book, pilot projects, field studies, intern wrtie-ups, university published papers about MofT and more.