How do I donate hair?
1) Log in or Sign up to a Hum Sum account,
2) click Donate a Gift/Hair,
3) fill out the donation details,
4) and we will send you a delivery address within a few days, along with a tax-deductible receipt.
We direct donations to multiple addresses based based on need, distance and available space.
Currently accepting waste fiber donations from everywhere (100% debris-free, any length). There's always a need for ponytails that are 3 inches or longer. We also have this database of donors so we can reach out during emergency oil spills (we never spam, sell or share this list – it's a Matter of Trust), so thank you for signing up!
Why do we collect hair, fur and fleece?
You shampoo because hair collects oil.  Through our charity, you can donate hair, fur and fleece clippings to soak up major oil spills and help keep storm drains and waterways clean.
Media reporters please feel free to contact us. We are very grateful for the coverage. We know you're the captive audience of your stylists who are sharing this great story! Thank you eco-heroes!
How do I donate hair / fur / fleece?
To donate to our Clean Wave program, first sign up to the Free Exchange on our HumSum.net – Humanity Adding Solutions Network (even for a one time hair donation). We ask you to do this because the warehouse factories have limited space. We direct donations to multiple addresses. We always need ponytails that are 3 inches or longer (we use these for the mats' scrims – like a lacy framework we fill in with shorter hair, fur, fleece etc.). We also need a large database of donors that we can reach out to during emergency oil spills, so thank you for signing up!
Steps to Posting at The Hum Sum:
(create account if you don't have one)
1) log in, go to Free Exchange
2) click Donate a Gift
3) select Gifts -> Clean Wave -> type of fiber
4) fill out form and click Post
Why can't you just give me an address?
We ask everyone to use our online program The Hum Sum Exchange rather than us just providing you an address because of the sheer volume of hair, fur, fleece… donations that we receive. Signing up is a very quick and painless process.
The system is free for you and it saves our charity an enormous amount of money, time and energy. Humanity is so wonderfully generous, our volunteers and staff sort funnel many tons of fiber to the warehouses and emergency spills when they can accept them. The cost of space to store the fiber (hair, fur, fleece, etc.) and to produce the mats are all part of a sustainable system that we need to keep in balance. We cannot overload one depot, while neglecting others. And not all depots are open year round. We don't want any boxes returned, so we constantly update depot and new spill addresses.
For smaller, occasional donations you might have (such as one time ponytails), please BROWSE WISHES for potential recipients on the Hum Sum Exchange – Clean Wave section. Also, when there is an emergency oil spill, we send out alerts to all donors, closest to the disaster. Please send us your feedback on this, we always love to hear from you and get suggestions!
What happens to my hair when you get it?
Matter of Trust uses hair, fur, fleece…  donations in several ways. Fibers are felted into mats on site or at our partner hubs. Hair can also be stuffed into sheaths, such as donated nylon stockings or burlap coffee bean bags, to make booms. Wattles are like booms but on land and flatter sausages, mostly used for construction sites or places like railway depots where trucks are driving over them. They're also used to surround street drains.
Mats are used by hazmat teams in oil spill cleanups and by public works departments in storm drain cages to keep motor oil drip spills out of waterways. Booms are best for encircling spills or "sandbagging" a beach to keep sands clean.  Mats, booms, wattles and loose fibers are used in filtration systems, gutters, drip pans and classroom oil spill clean up demos.
Are hair mats safe for the environment?
Hair mats are non-toxic to the environment unlike petroleum based mats and booms. Oil companies drill and use oil to make petroleum based products that clean up oil spills. We are offering an efficient, renewable, natural eco-alternative to that silly cycle.
The hair mats and hair booms shed. However, not only bald people go to the beach and sea mammals have fur coats. In comparison to the toxins abandoned synthetic booms can leach into the water, the natural hair shedding is minimal. Ideally people who color, straighten or perm their hair wouldn't swim, but until then and as a % of what pollutants are in waterways vs. what the mats can collect and remove in the way of contaminants – it's no contest. But there are times where people will bring this up as a reason not to do it. There is always a way to nay something.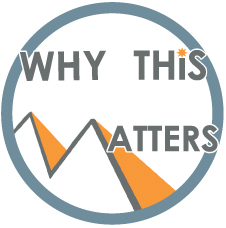 Why this matters?
Our goal is to divert fibers from the waste stream, sort them into useful stockpiles, create replicable, sustainable green jobs, and manufacture renewable material products that clean our waterways.
Get Involved
We are always evolving and welcome new ideas, partners, contributions and emails. We have a very optimistic view of the future. We are very fond of this lovely planet!
Donate
We strongly believe that,
"When you give, you get back tenfold."
Now, that's a great exchange rate!
The HumSum
Join the Global Community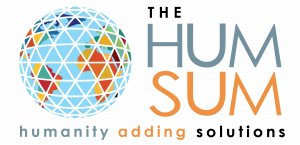 Humanity Adding Solutions. Community Platform.
Our planet is buzzing with activity and good ideas.
This site is dedicated to everyone who is tuning in and adding what humanity can do for a healthy and harmonious future!