Clean Wave Global Hub Partners
Welcome! This page showcases Matter of Trust's many Clean Wave program partners around the world.
Huge thanks to all of these wonderful Eco-Heroes!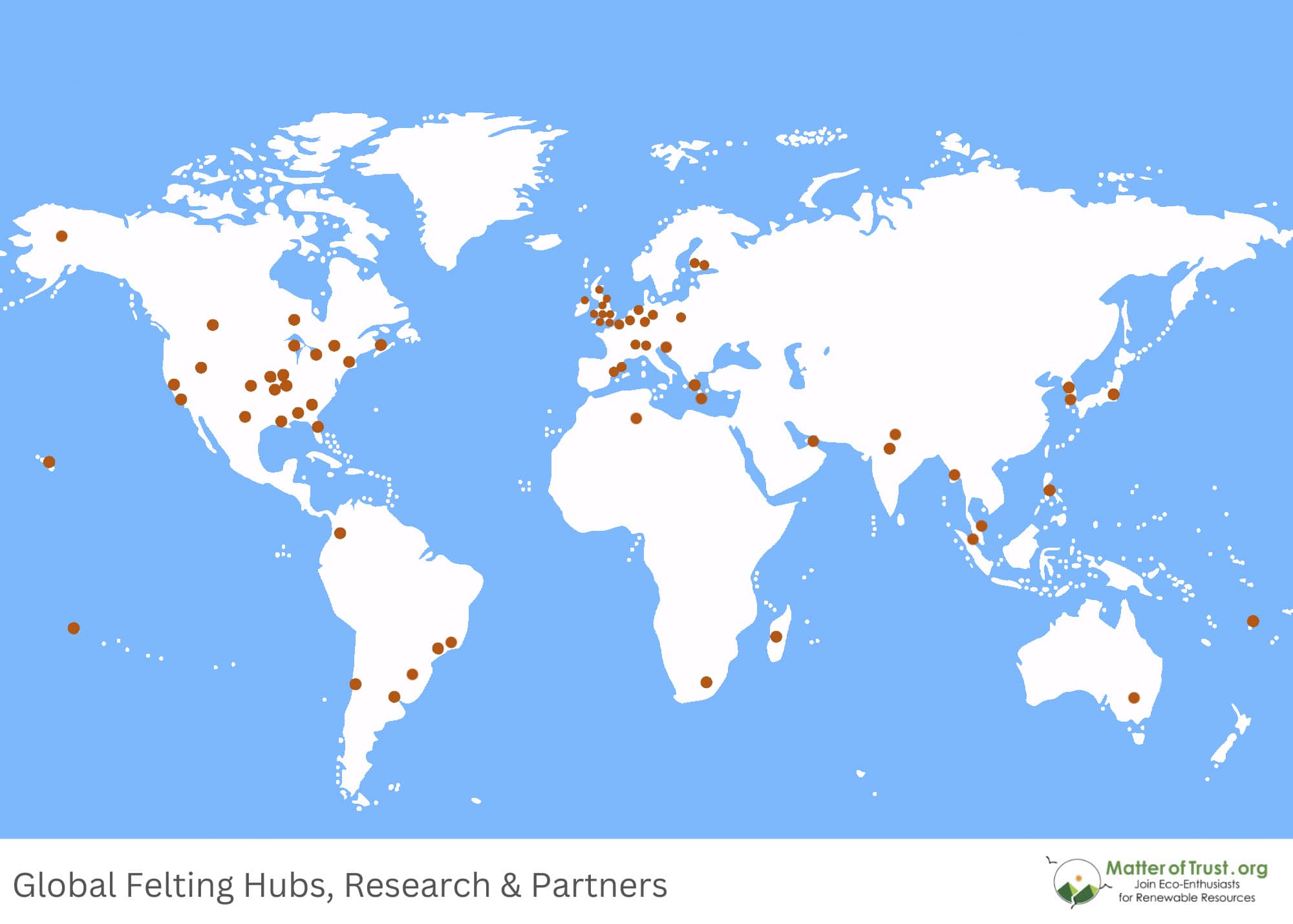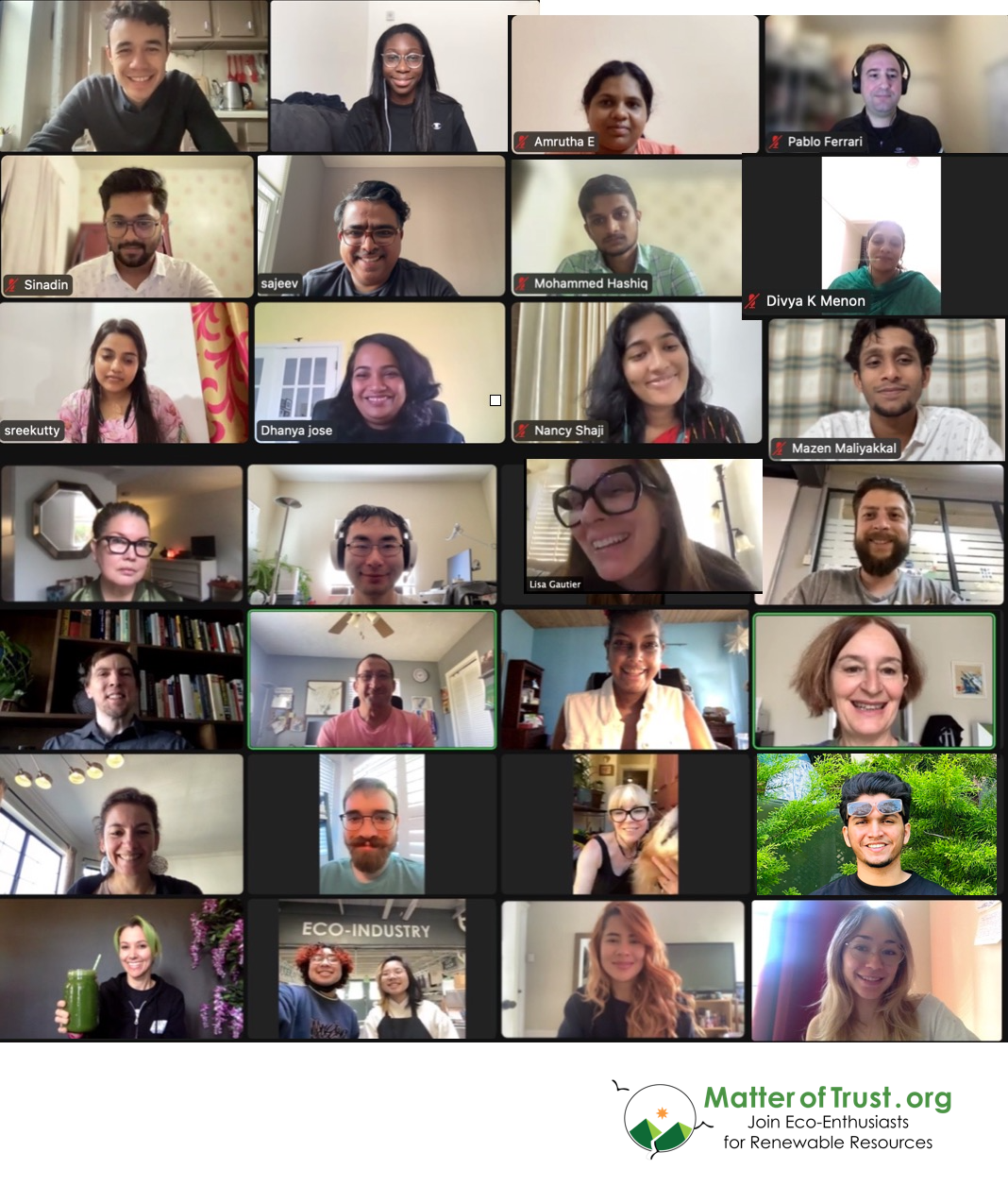 Matter of Trust's team over Zoom.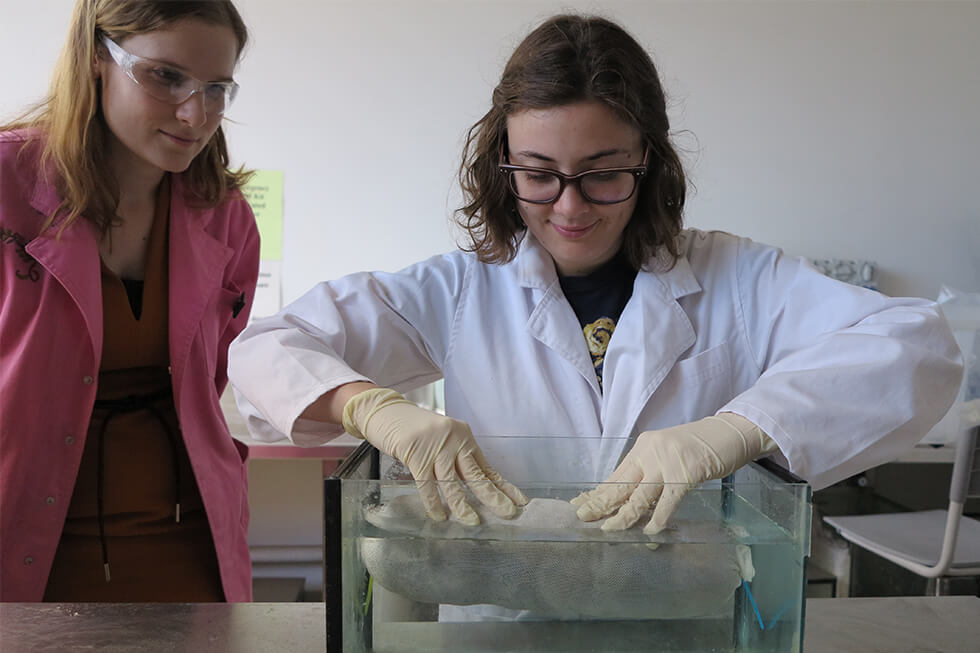 Donors, End Users and Research Partners
All the people and organizations making "hair recycling" possible.
Donors, End Users and Research Partners (see all...)
All the people and organizations making "hair recycling" possible.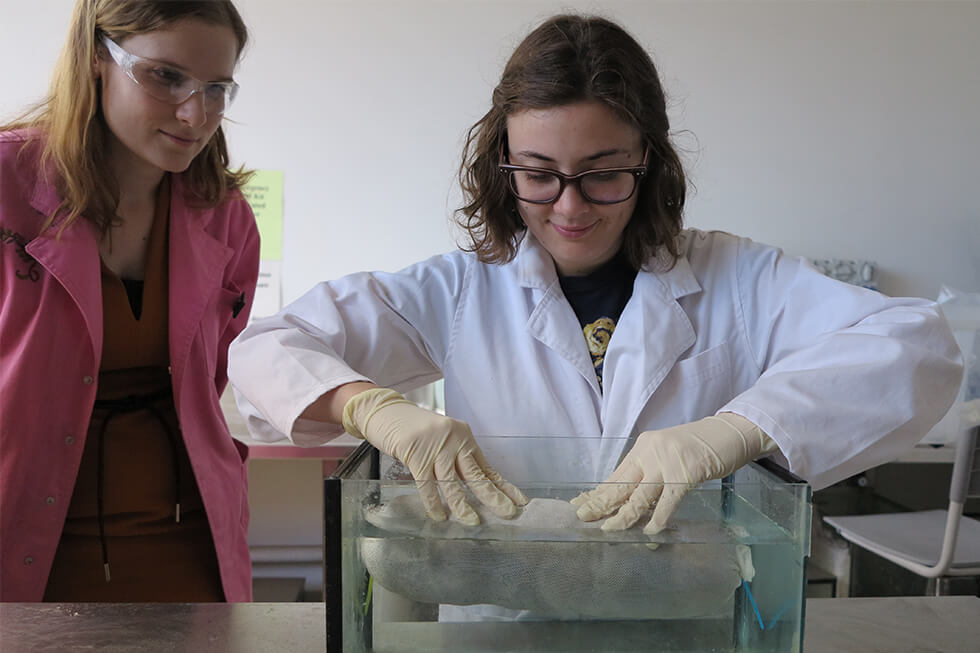 Megan observing student perform adsorbtion experiment.
Dr. Megan Murray, The Phyto Lab, UTS -Sydney, AU
FeltCrafts – New Mexico, US
Feltcrafts is dedicated to providing felt artists and crafters with professional-grade needle and felting machines and wet felting machines.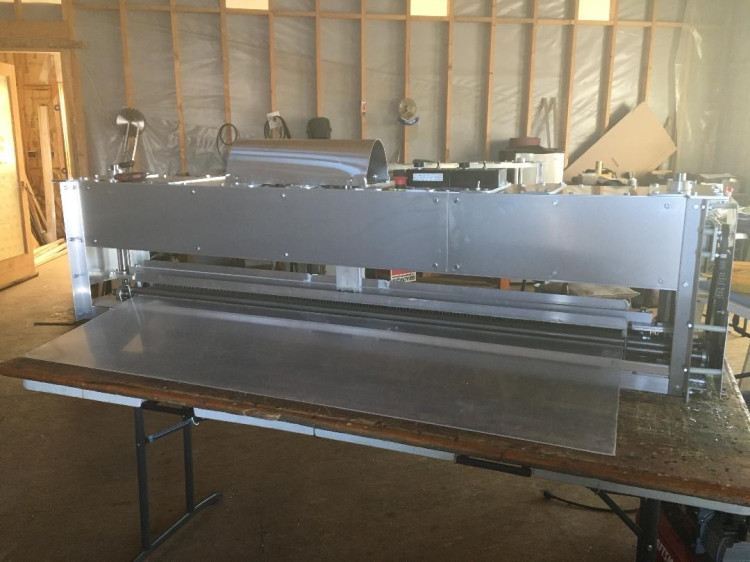 Feltcrafts' needle felting machine.
Terre de Couleur Plant based Organic Hair Color Range
Terre de Couleur has developed and marketed the first French range of 100% natural and organic hair care and hair color products. Our formulas based on a unique biotechnology are efficient, focused on care, health, beauty and well–being.
Green Circle Salons – Canada
Created by beauty industry leaders, our award-winning program empowers salons to recover up to 95% of their beauty waste. That includes previously unrecoverable materials and hard-to-recycle items like hair clippings, foils, excess hair color, aerosol cans, and color tubes.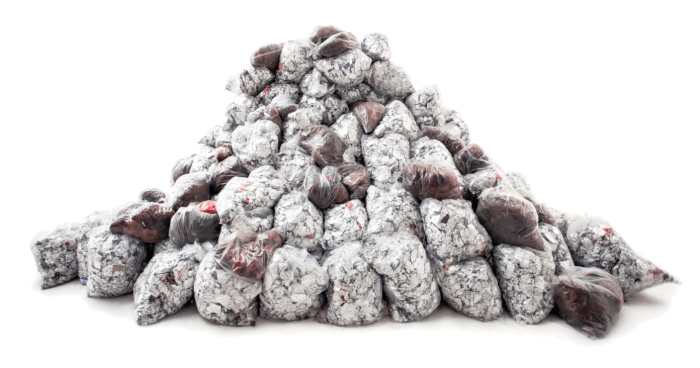 Salon hair collection pile.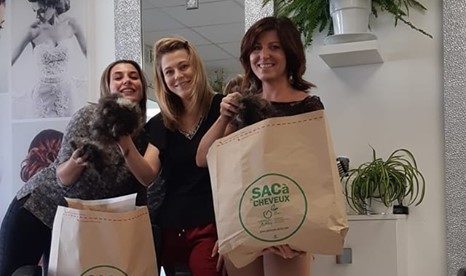 Coiffeurs Justes – France
Artisan Coiffeur depuis 32 ans, je connais parfaitement les enjeux de notre métier et notre impact sur l'environnement. Aujourd'hui plus que jamais, nous devons prendre conscience que chaque action peut changer le monde de demain.
Depuis 2015, nous travaillons à la sensibilisation de toute une profession au recyclage des cheveux.
Glam is sending Matter of Trust their recycled hair extensions which would otherwise go into landfill.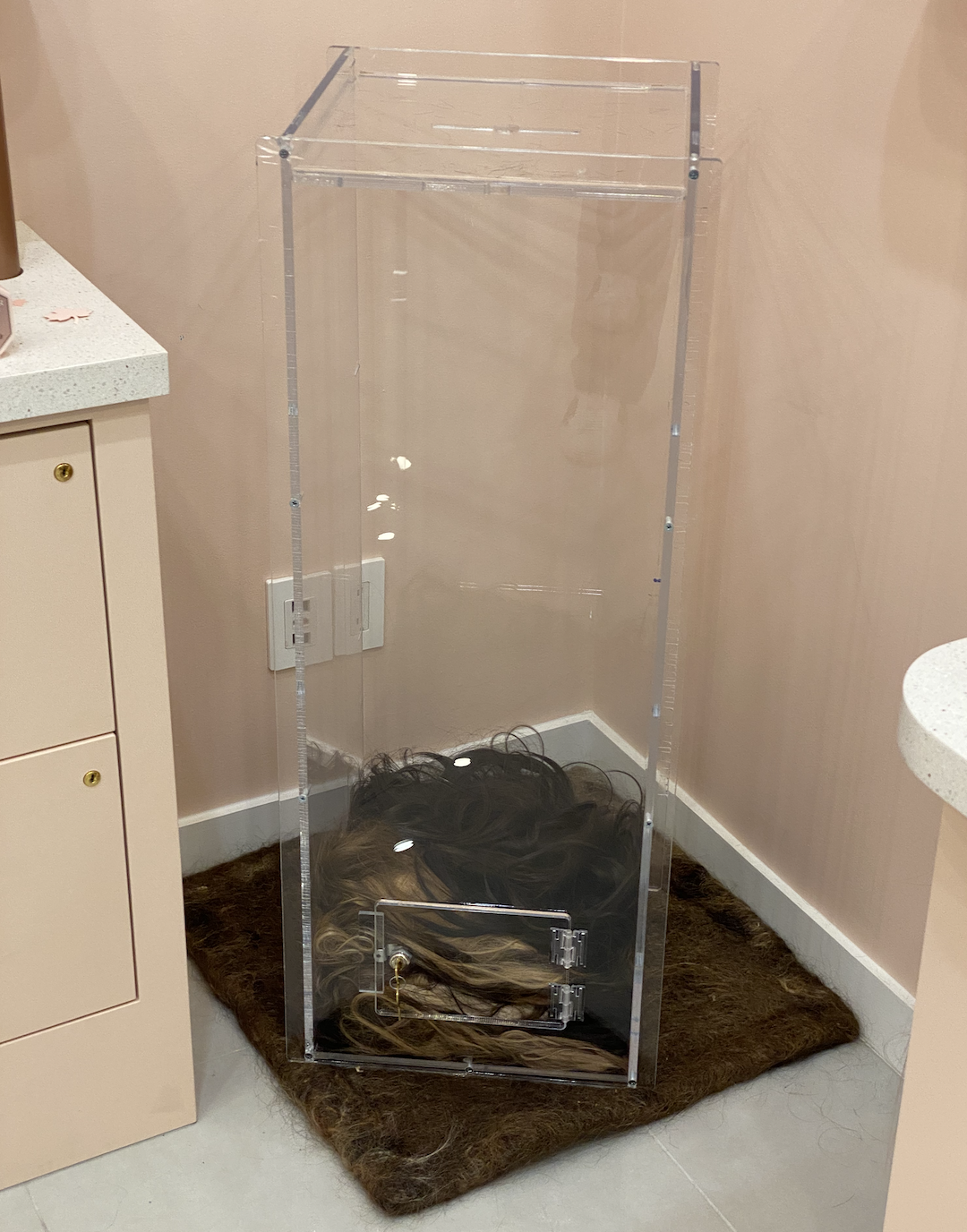 Hair extensions applied by hair stylist.
San Francisco Department of Environment
Matter of Trust is a city vendor for San Francisco  and has placed hair mats in used motor oil sites with San Francisco Department of Environment. Other organizations involved are: Port of SF, SF Rec and Park, Harbor Master's Office, SF Fire Dept, City Yachts.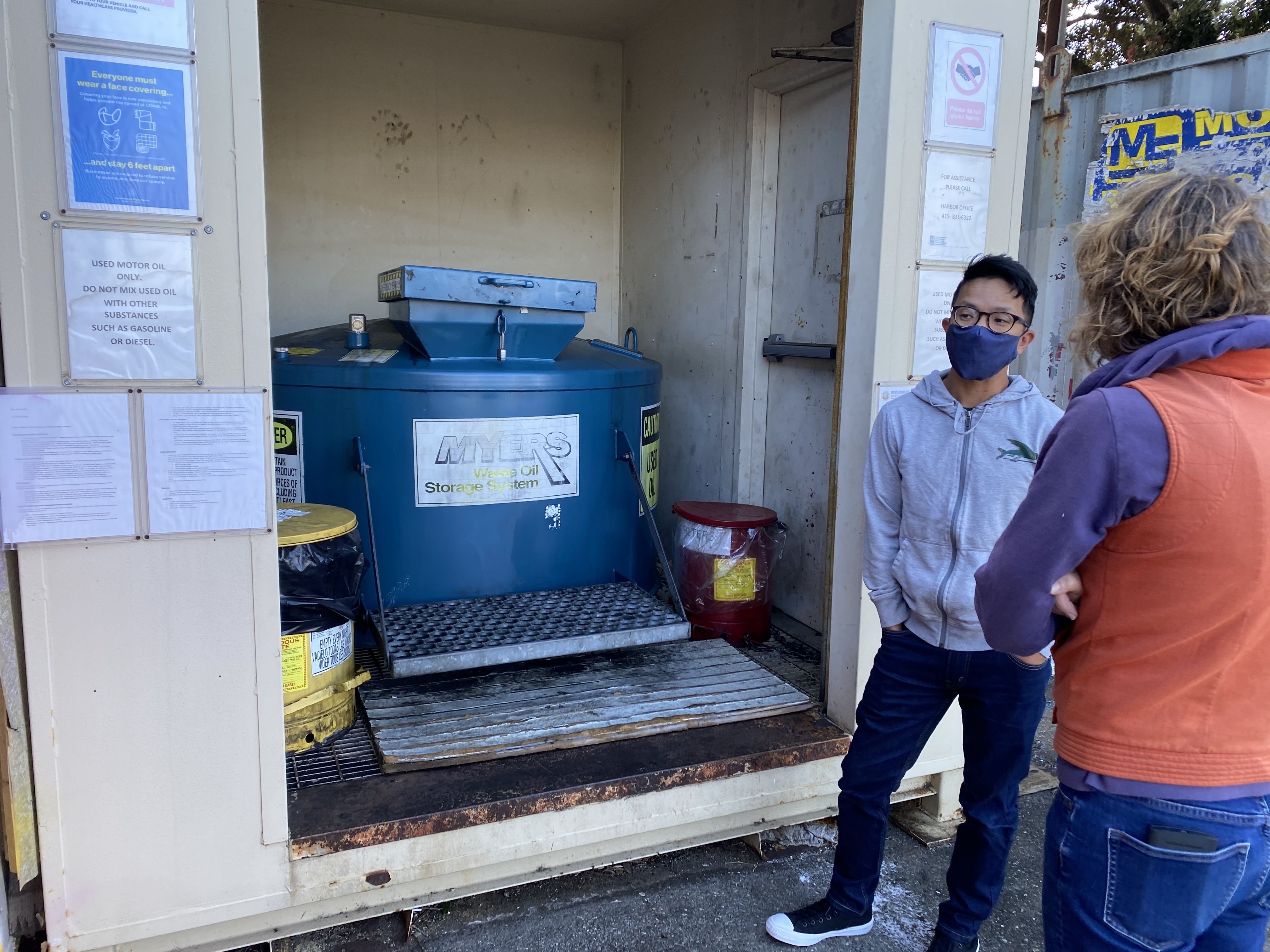 San Francisco's used motor oil recycling site.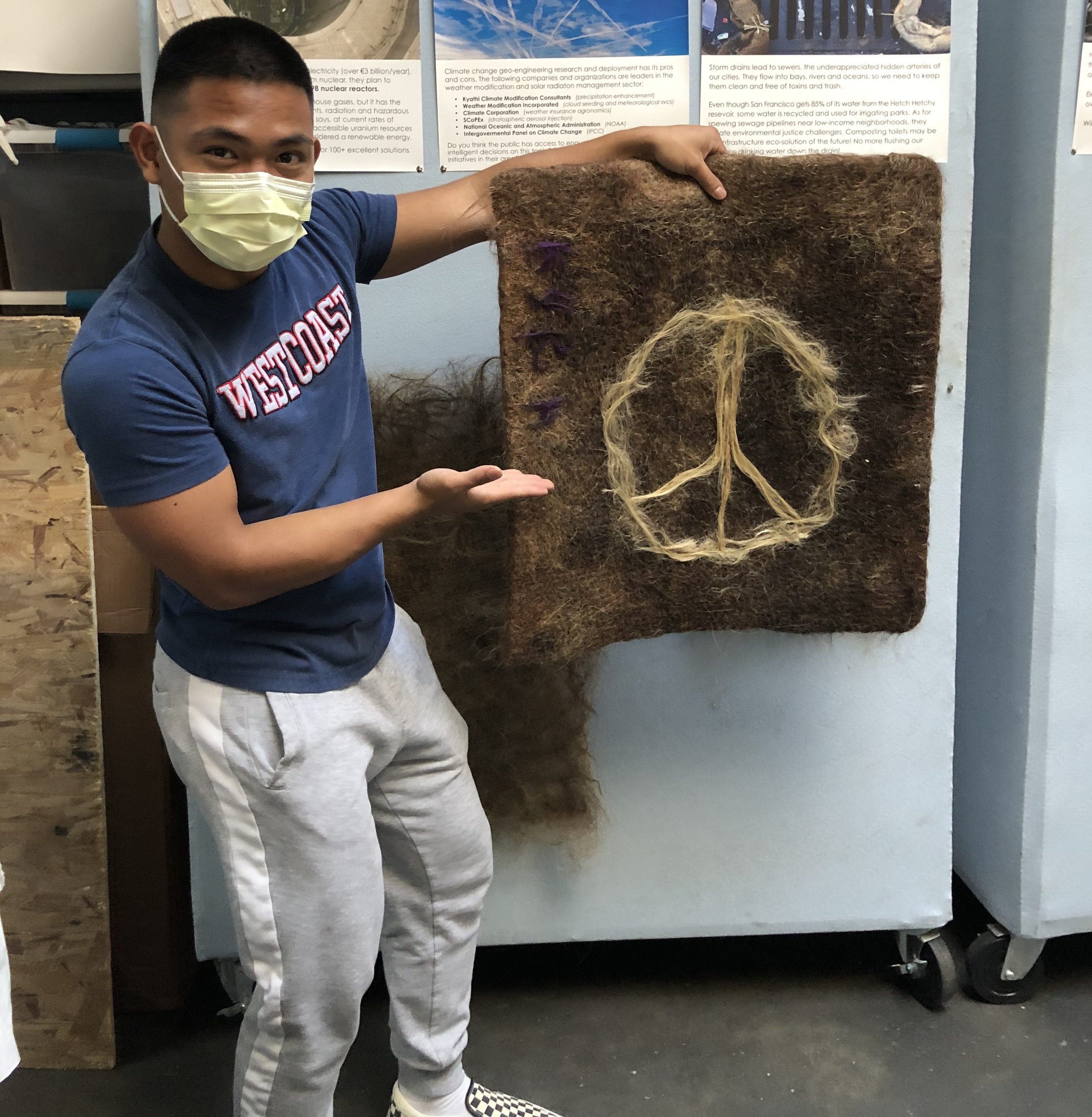 Prince holding up sample hair mat.
Air Force Civil Engineering Center
End user
Pilot study
Inlet Guard Storm Drain Maintenance Pilot Report
InletGuard makes storm drain cages. A successful pilot study in Garland, Texas, led to more cities using them.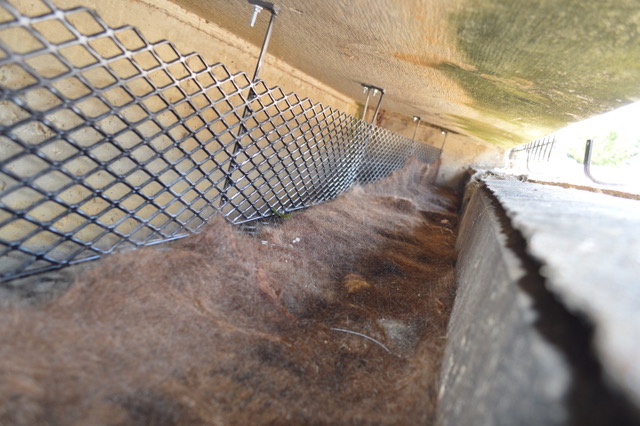 North Richland Hills storm drain installation.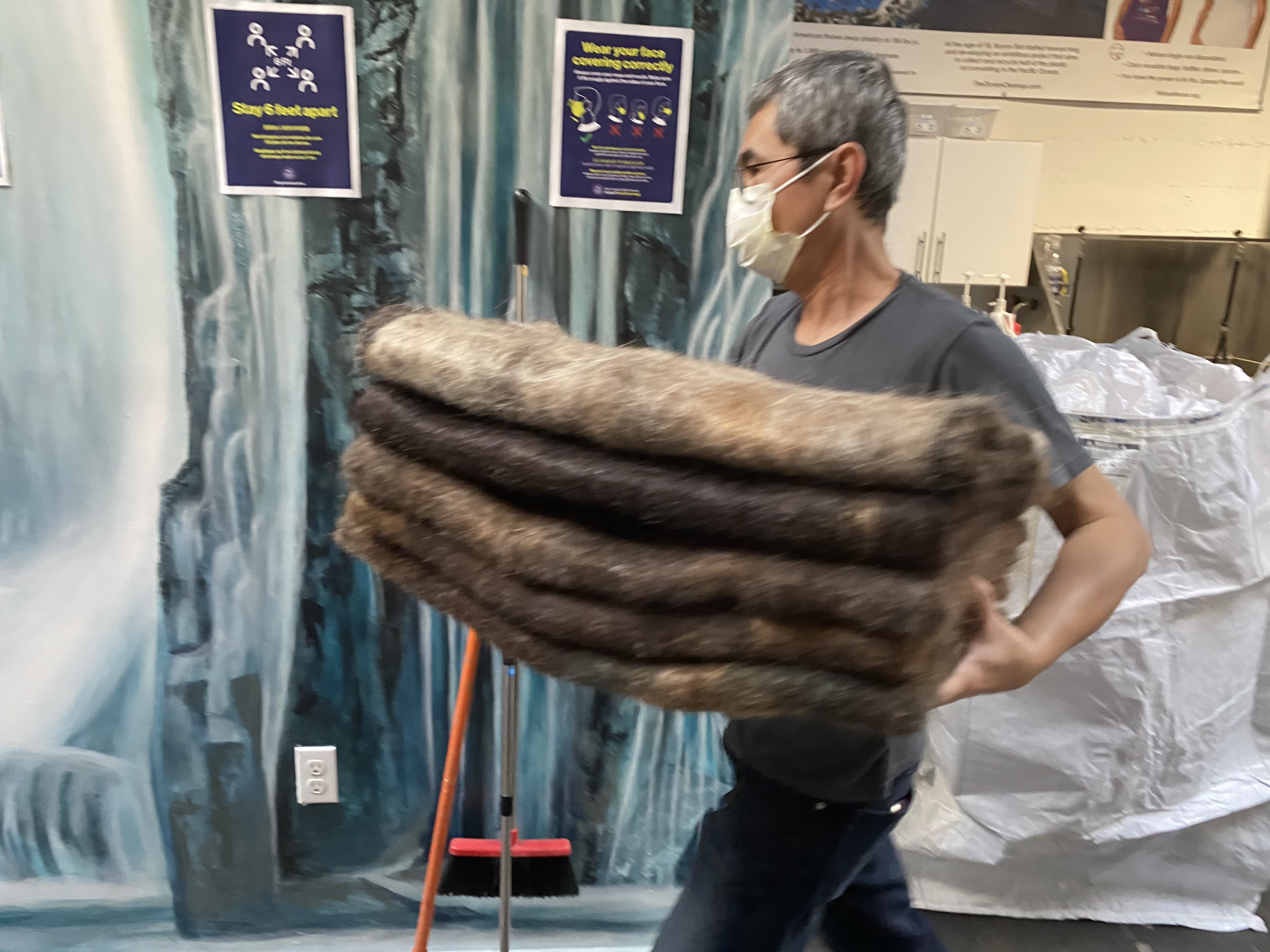 David N. fulfilling order.
Nobis Group – New Hampshire, US
Founded in 1988, Nobis Group is an integrated consulting firm providing engineering and environmental solutions for public and private projects of all sizes. We are committed to solving the challenges of making the Earth a better place to live – community by community, and project by project.
Emma Tarlo is a professor of anthropology at Goldsmiths, University of London. She regularly gives public lectures worldwide and contributes to BBC Radio programmes and news articles. Her previous books include Clothing Matters, winner of the 1998 Coomaraswamy Prize, and Visibly Muslim.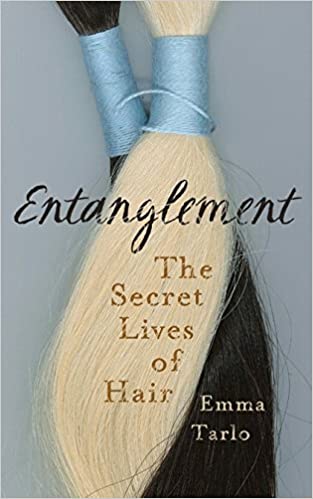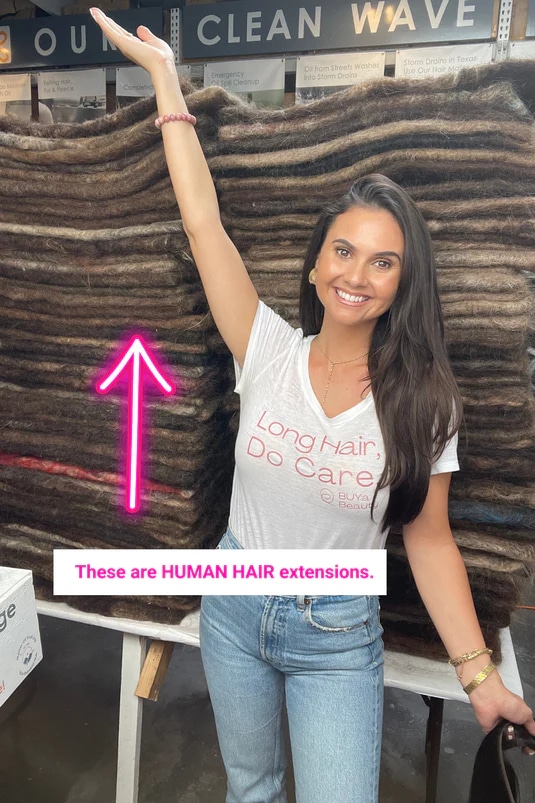 Donor partner
Website: https://buyabeauty.com/
BUYa Beauty™ is a proud partner of Matter of Trust. Together we are combating climate change by cleaning up oil spills in our oceans with human hair mats we make with discarded hair extensions.
For every BUYa Beauty™ Spirit Clip you buy, you help us soak up petrochemicals in storm drains, wells, filtration systems, rivers, our oceans with human hair from around the world.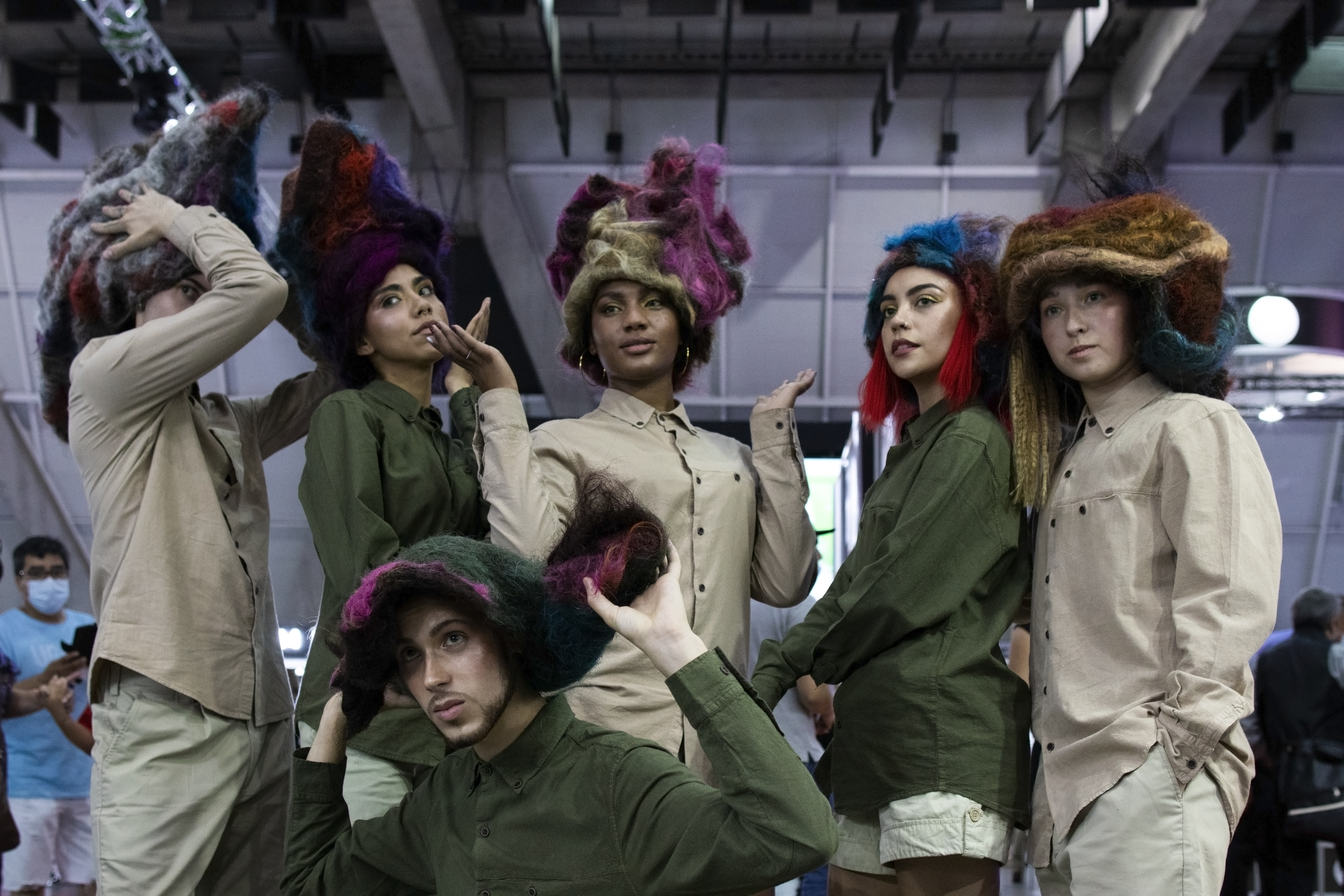 Art & Design
Hair mats and booms can be transformed into something unique…
Art & Design (see all...)
Hair mats and booms can be transformed into something unique…
The Wardian Case was invented in London and was a small container designed to transport plants that botanists would find during expeditions that would otherwise die during transport back to the UK.
The common terrarium was derived from the Wardian case, and is another form of enclosure that sustains smaller biotopes as fragments/representations of full scale ones.
'Hairarium' is a reinterpretation of these two spatial containers, but seeks to re-link the human into the larger ecological picture as a being that takes part in it. The sculpture is made of human hair and resonates ideas of a keepsake/memory object (such as a lock of hair) while also hosting and sustaining plant life.
Figural in shape, it can be read as an object, an offering and/or a monument– a spatial object made of human hair to support non-human life.
Pyramid Project – Bangkok, Thailand
Human hair is a complex matrix of different records of toxicity contained within the human body as a consequence of one's living environment.
Follicle is an event and a pavilion that invites Bangkok's inhabitants to take part in a collective effort to map toxicity in the city through people. 
Fol(i)cle installtion in Bangkok, Thailand.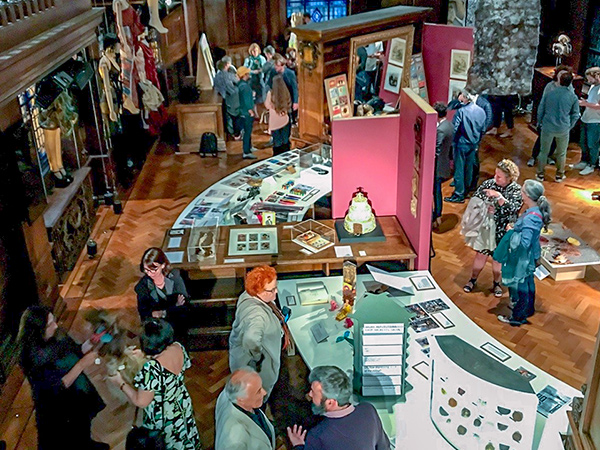 University of London – London, UK
Hair! Human Stories is a pop up exhibition which explores the extraordinary qualities and uses of human hair – our original fibre.
Design Museum – Helsinki, Finland
Critical Tide exhibition will open at the Design Museum's Gallery. It brings together projects and works that explore the sea and the potential for positive impact through design. Critical Tide will combine research, activism and community engagement within the exhibition space.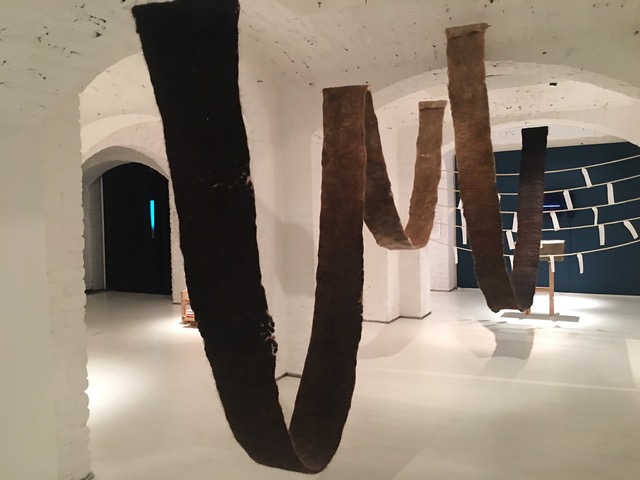 Rapunzel displayed at the Design Museum in Helsinki.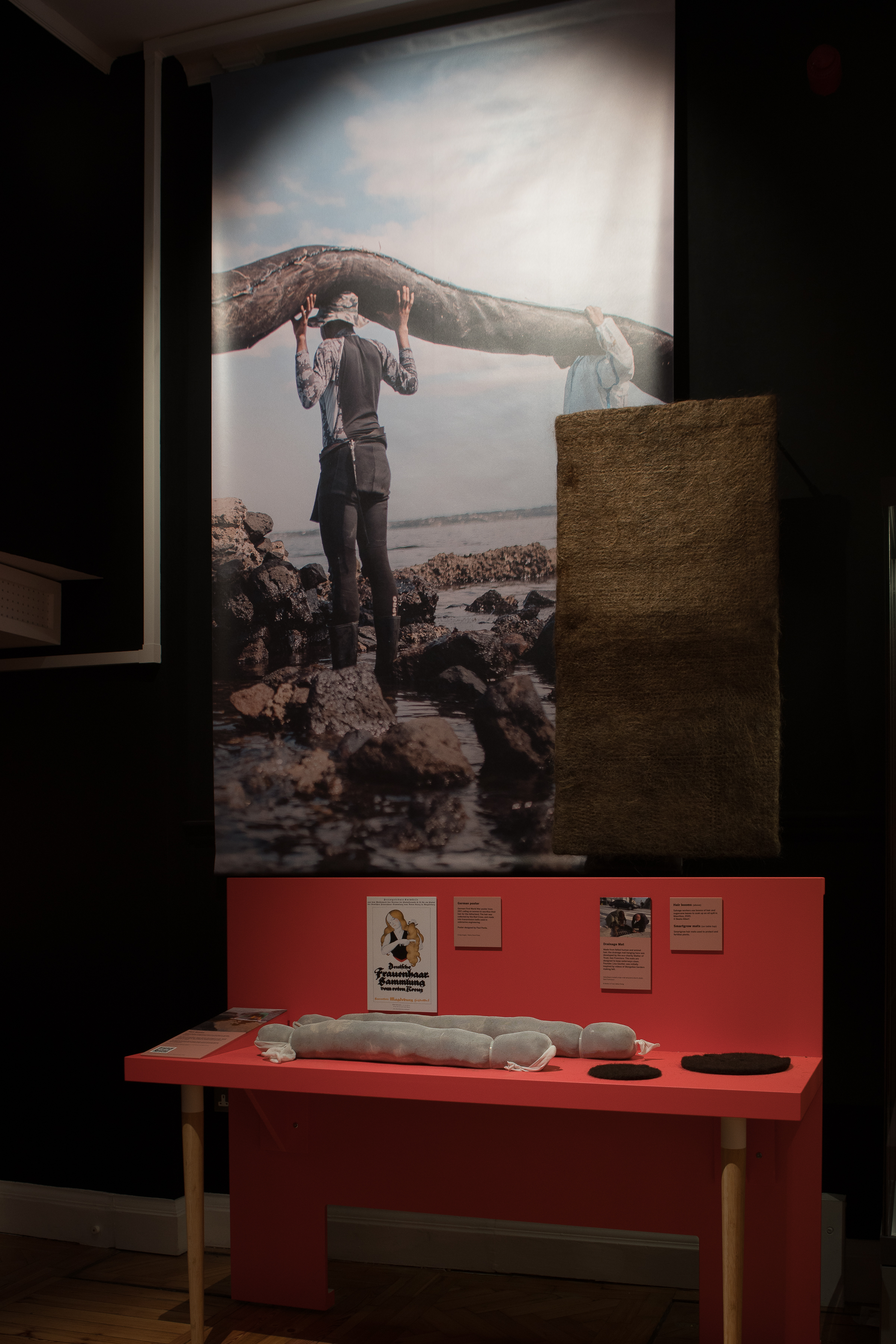 Felters preparing hair mat for exhibition.
Horniman Museum – London, UK
The Horniman Museum is having an exhibiton on Hair in October 2021
Limpiando petróleo, en movimiento – Chile
Booms are transformed into an artistic element, a soft sculpture, to make themselves known and reach people's consciences. These bodies of human hair and cotton are completed with water, which they filter and decontaminate… Hair fibers are intertwined like a blanket that remembers the sea when it is calm, but can quickly change its shape, creating currents, waves, figures and movements that appear and they disappear with the constant interaction of the visitor. The same constancy that creates shapes and waves in the sea and life on our shores
The work was exhibited in the first edition of the "Bienal de Arte y Ciencia Concepción, Chile 2022" and during next year it will be exhibited in the "Pinacoteca de Concepción" and "Sala de arte CCU", Chile
Limpiando petróleo, en movimiento
AIREI brought hair mats to the Men's Fashion Week Paris 2023… all a buzz with their message for fashion in harmony with the planet!
Clothing is our body's protection and Earth is our home and shelter. Their creative idea of incorporating our hair mats on the runway is spreading the word about hair mat program for soil and oil spills 

which uses hair as a filtering media to remove oils and heavy metals from wastewater.
Male and her team created amazing hats, made with hair, for Salon Look, Chile 2021 to increase awareness about hair recycling. This project was in collaboration with Matter of Trust Chile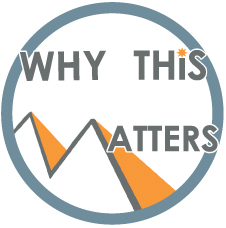 Satellite factories greatly decrease the process's carbon footprint and create new sustainable jobs. There are so many benefits to making hair mats – through your own operation or volunteering at an existing one. You are promoting local green business and engaging with your community on sustainable solutions to global problems!
Logos & Media
For those looking for more information on the hair mat felting process, how to develop a satellite factory into a business, or how Matter of Trust's Clean Wave Program came to be and it's current mission, below you will find all that you need.
To experience additional resources, please check out our Clean Wave Research and Resources page.