Clean Wave Media Gallery
Welcome! Check out photos, videos, and  digital media documenting our hair mat manufacturing program, oil spill clean up and other media for our Clean Wave program.
How to donate wool & fleece video
… and many more videos below.
Journalists are our heroes! All of our outreach has come from word of mouth and press articles. Feel free to contact us.

If you are from the media and need any of our photos or videos, grab what you like and please cite matteroftrust.org or if the image has been donated to us, cite the name noted in the lower right corner. Thank you!
To visually experience more of our other Matter of Trust programs, please visit our main Media Gallery.
Hair Mats for Routine Usage
What are hair mats used for besides emergency oil spills? A lot!
Our hair mats and booms are urban water warriors, filtering and cleaning water in cities, airports, truck stops, and more. They can live inside and around storm drains, under heavy machinery, or can even be used as a thick towel.
Preventing soil erosion and protecting natural habitats through sandbagging are two more skills the hair mats and booms have added to their repertoires.
Hair mats' abilities and versatility shine through their routine usage. (Hover over photos for arrows to see more!)
Our Eco-Hub Model Factory
Located in the heart of San Francisco, the Eco-Industrial Hub is where Matter of Trust's flagship hair mat manufacturing operation lives!
Started in 2017, the Eco-Hub is our model factory site where we manufacture hair mats and hold exhibits on clean air, water, energy, and ideal materials.
We have on staff felters and the help of countless volunteers. We also send out mats for research and as samples to our satellite partners around the world.
This gallery is home to the more recent global oil spills Matter of Trust has supported. 
COSCO Busan Oil Spill | San Francisco
In 2007, the cargo ship named Cosco Busan accidentally hit the San Francisco Bay Bridge and spilled 58,000 gallons of Bunker C fuel into the water. Matter of Trust's team along with hundreds of volunteers were immediately on the scene with hair mats and booms, helping soak up the excess oil. The used hair mats were then part of a revolutionary composting project in the Presidio.
BP Oil Spill | Gulf Coast
Like the Cosco Busan, the BP Oil Spill off the Gulf Coast was a major emergency in 2010. Matter of Trust was able to gather fiber donations throughout the world – partnering with 19 giant warehouses from Texas to the Florida Keys. There were thousands of volunteers who worked with us to stuff hair booms and send them to Louisiana and Alabama.
We love our Clean Wave partners. Ranging from charities to large government organizations, we collaborate on research pilot test sites, generous hair, fur, fleece, lint… donations, and more.
Current partners include US Air Force (yeah Hair Force… we've heard it before), SFO International Airport, City of San Francisco, Inlet Guard Tx, our many International felting satellite partners, fiber donors and more.
Our Clean Wave program videos show how to collect and send in hair, fur and fleece, the history and mission of the program, student project tutorials, how to felt hair mats, stuff hair booms and much more!
To see more videos made by Matter of Trust, check out our Youtube channels.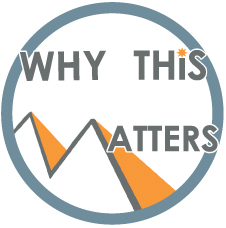 Our organization owes a huge debt of gratitude to word of mouth and the press. We are honored to be part of this environmental community and share our story with others through photos, videos, and digital media. Thank you to all of the journalists, bloggers and chatty friends!