Summer 2013 LEAF Academy at CDS

Kudos to the wonderful Drew, Greg, Kelsey, and Jesse leading this LEAF!
Children's Day School Reflections
Week 1 FOOD

Working Farm
Farmers' Market
Food Preparation
Organic, Whole and Processed Foods
Glide Kitchen
Green Waste – Recology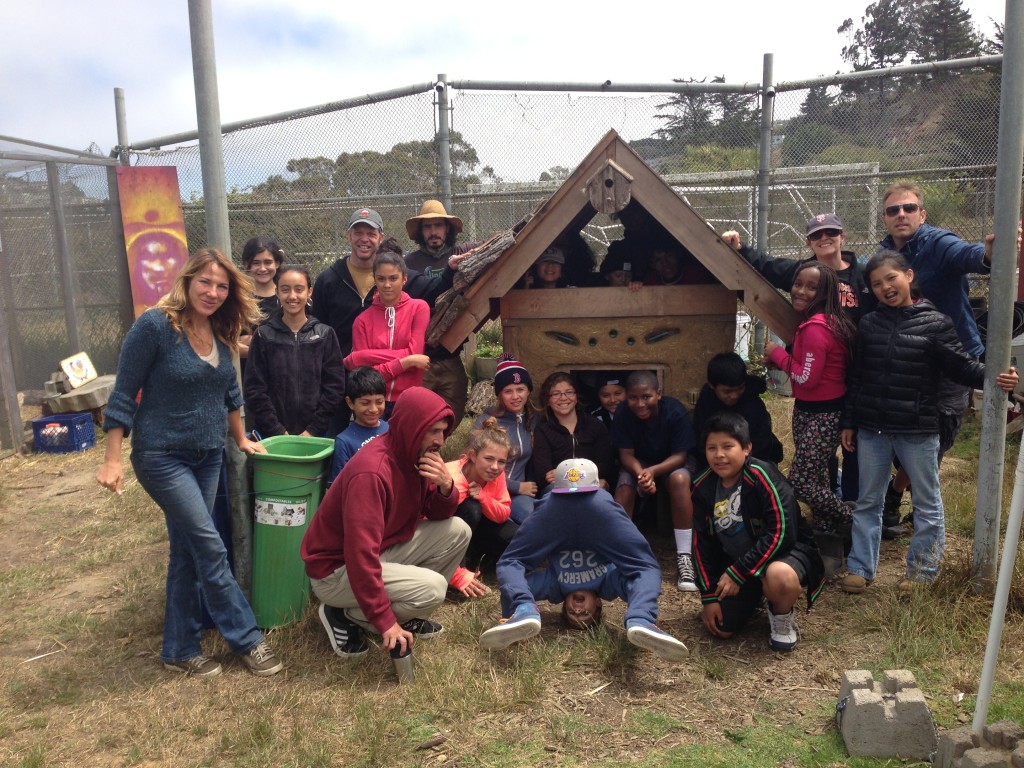 SF Ecology – working farm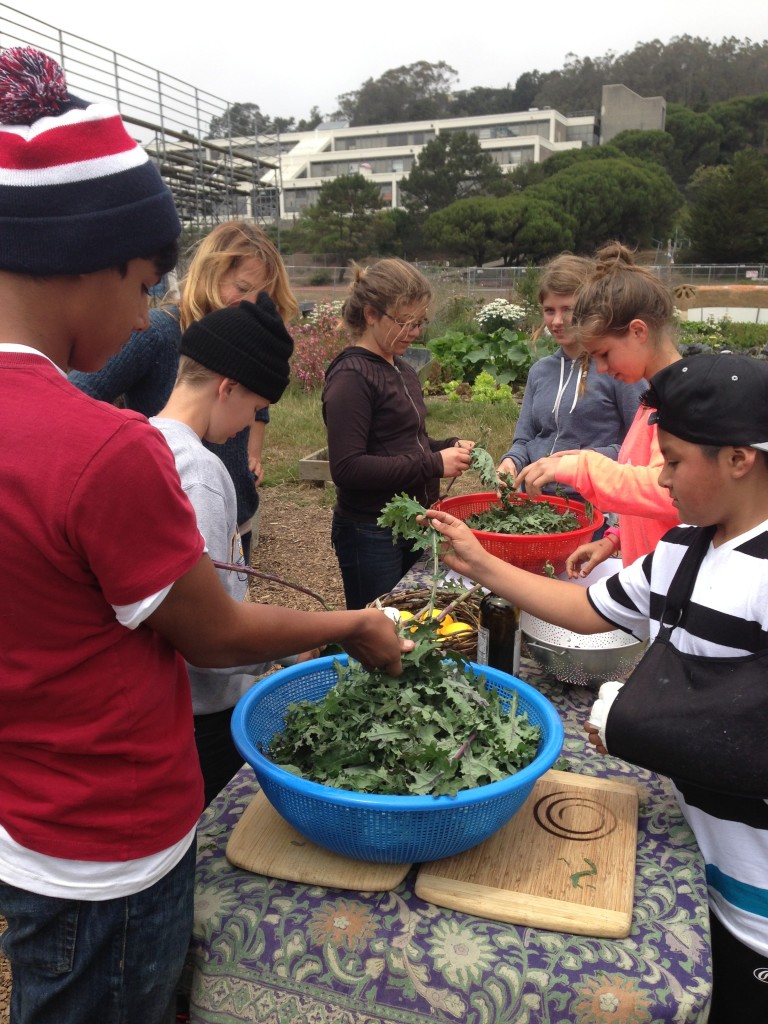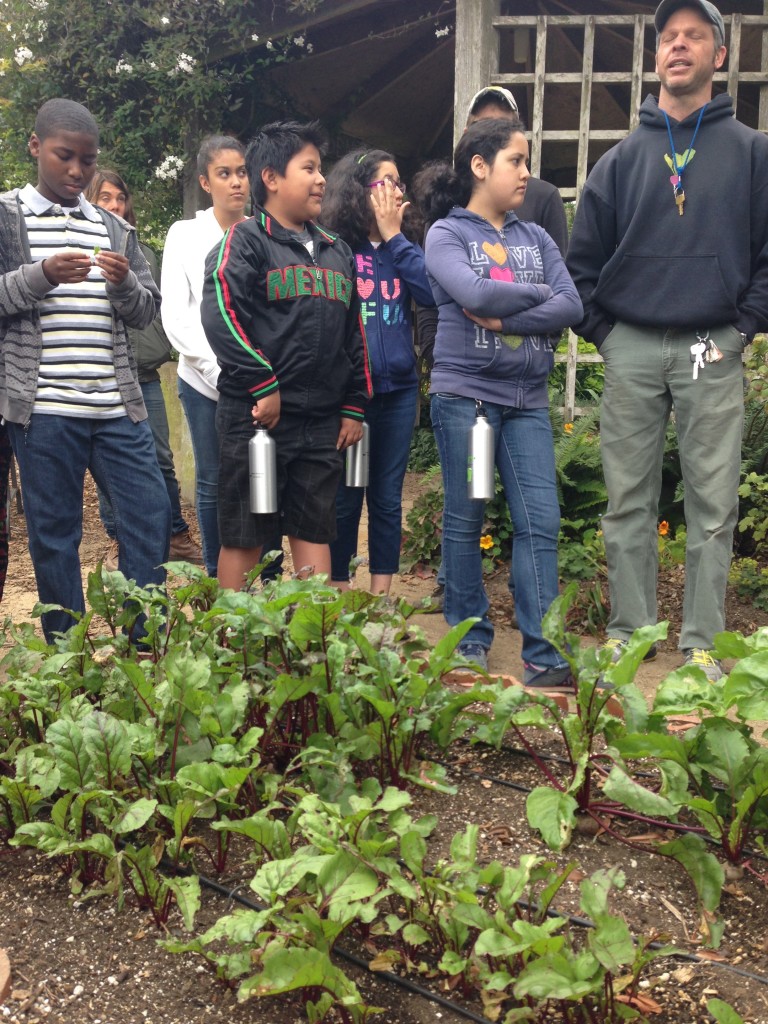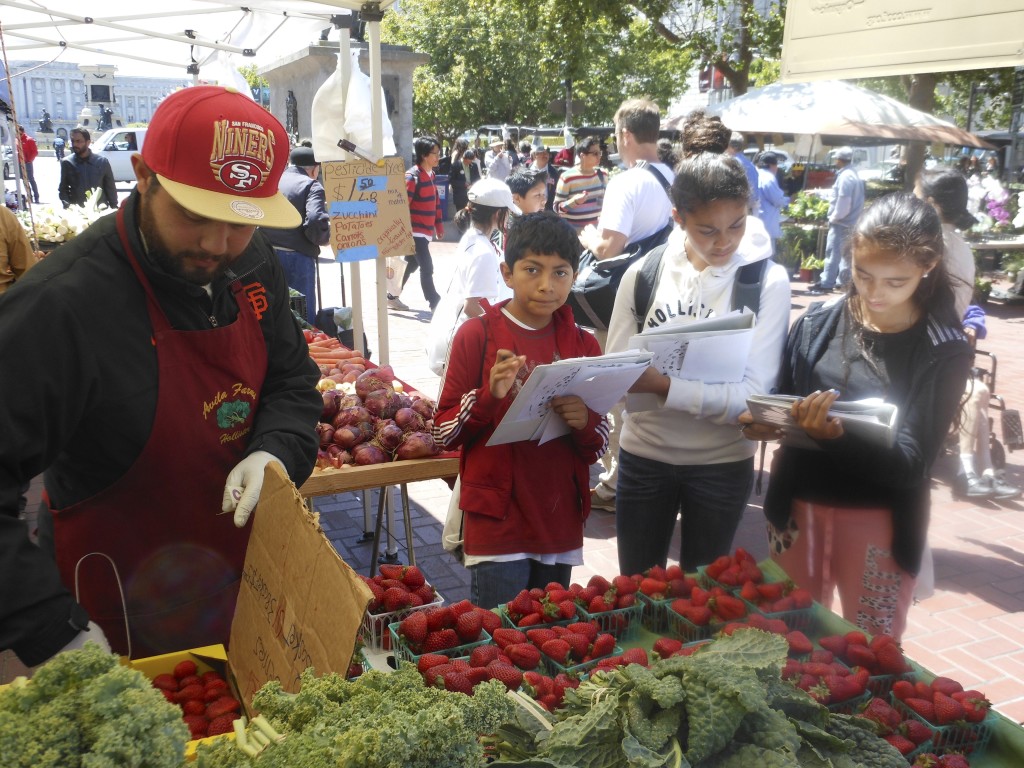 Farmers' Market and food survey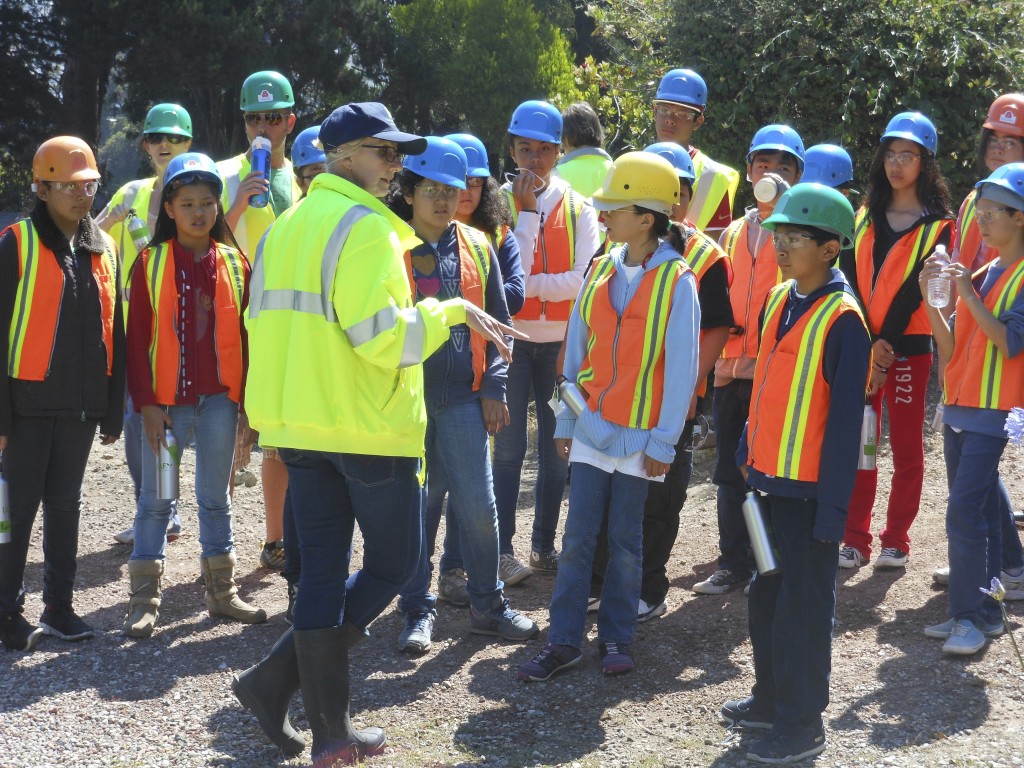 Recology visit – Green waste facility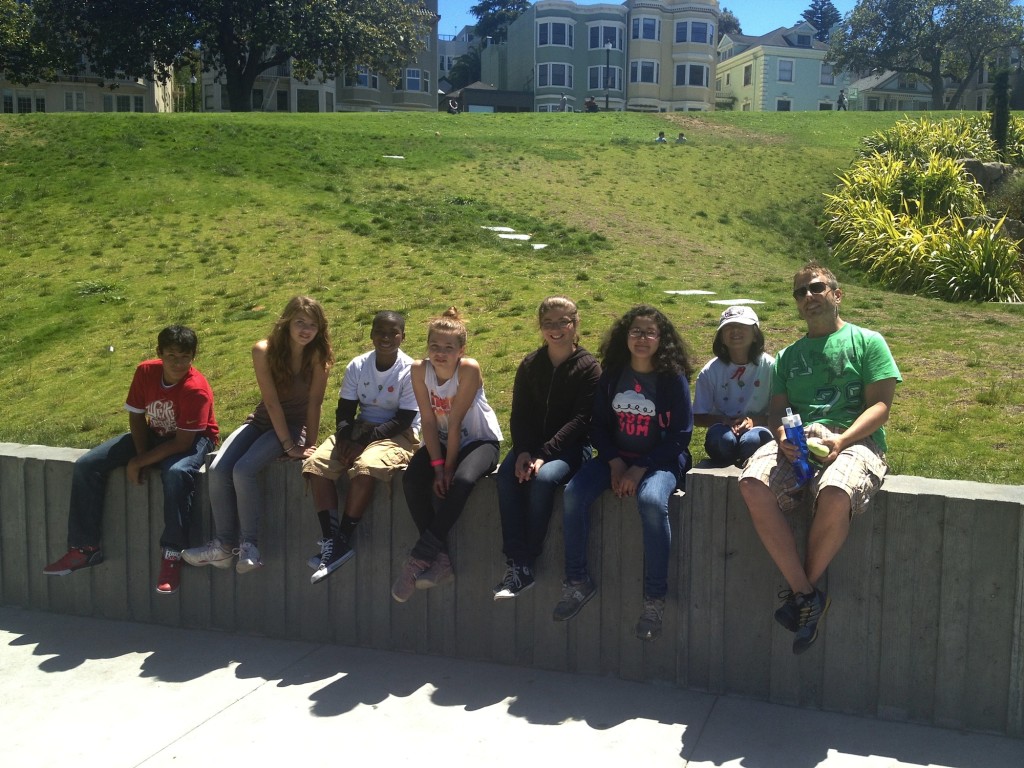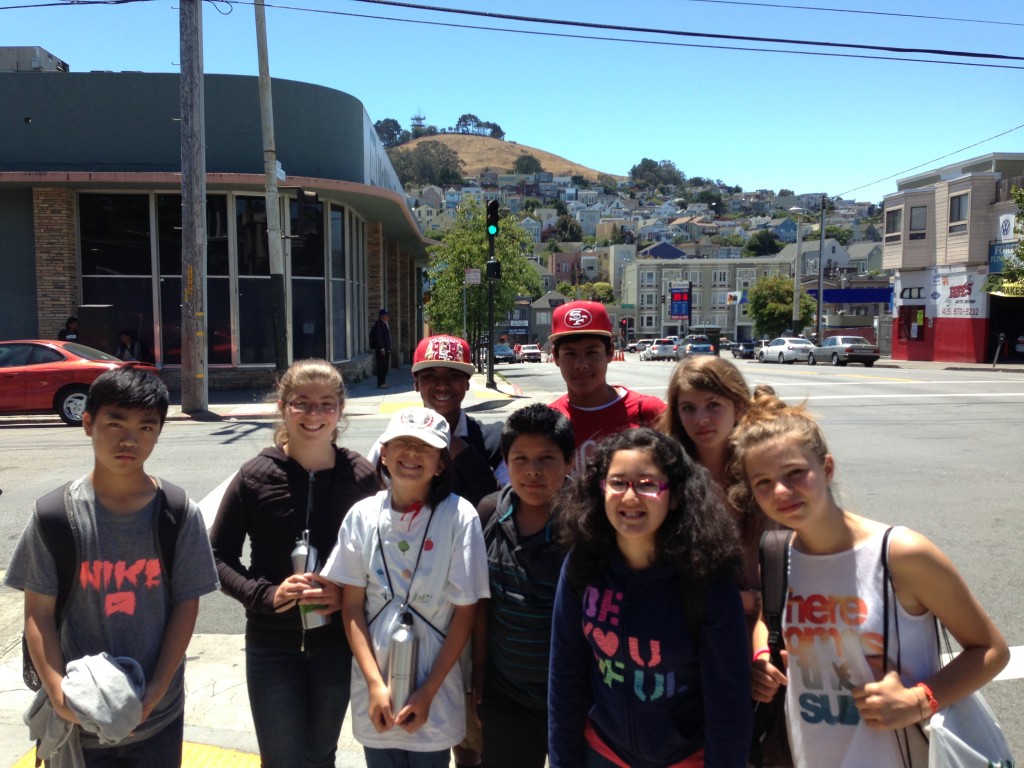 Glide
We went to Glide to help people who don't have enough food. We helped chapped fish, carrots, and helped take orders.
We wanted everyone to feel welcomed and to be well fed. We understand that some of the people were going to be complicated, but we were kind to everybody. Things were really fast, because we had to serve and help so many people that want their food.
Well, I helped chopped fish and carrots. I felt so helpful, to be helpful for people who aren't as wealthy as most people are. Me, personally felt very happy. So next time I go to glide, I want to help.
By Kajon
Glide was really fun because I got to help out in the kitchen. I dropped carrots, unloaded breads, and packed lunches.
Glide was also emotional because it shows how even though people don't have any shelter, or food, they can still put a smile on their face.
By Brandon
At Glide I helped them by cleaning tables, giving more waters, and anything else that the people wanted. I felt very helpful when they wanted my help. I also felt responsible because my responsibility was to serve these people. I felt really happy that I got a chance to help people in needs. This really excited and grateful.
By Andrea
Aprons, Gloves, Hairnets line up against the wall passing food trays down the hall. The box, filled ready to go.
Now serving people thank you and your welcomes.
People tickets
Smiling faces
I stand proud waiting
Lunchtime ended
All empty
Now I just need to chop, chop, chop carrots
Tired, we have to go
I smile at the window
I cooking back at the things that I have done
By Anonymous
Week 2 WATER and GRADUATION

SPAWN – Salmon Protection
Catarack Falls – Clean Water – Water testing
Marine Mamal Center
Beaches and Oceans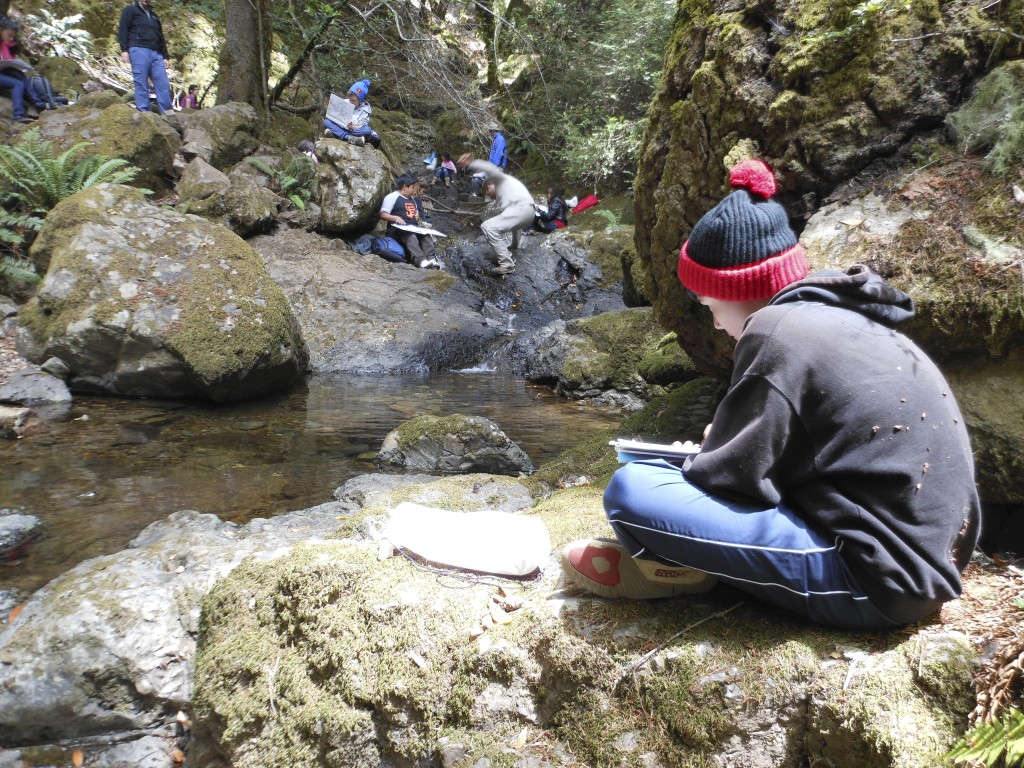 Rodeo Beach Water Ratings
At Rodeo Beach Water we tested for dissolved oxygen, nitrate, phosphate, pH and temperature. The temperature was 20°C. The temperature is important because it effects the amount of oxygen which was 8 parts per million. Cold water can hold more dissolved oxygen than warm water.
The nitrate was between 5 and 20 ppm, which is between fair and poor.
The pH looked like it was between 4 and 10 because both looked pinkish but the ratings were poor either way, the color looked closer to 4.
Phosphate is a nutrient used by plants and animals to grow. A large amount of phosphate can cause an over growth of plants and bacteria. It can also cause dissolved oxygen to leave the water. The phosphate was less than ppm, which is excellent
Ppm means parts per million
By Anonymous
The Ghost Underwater
The ghost underwater is trash…
Plastic bags, fishing nets, 6- soda can rings etc.
The problem with this trash in this water/oceans (any water body)
Is wildlife mistake it for their food or get stud in it
At Marine Mammal Center I learned they've found fishing nets in a dead whale.
Lets see the solutions
By Aryran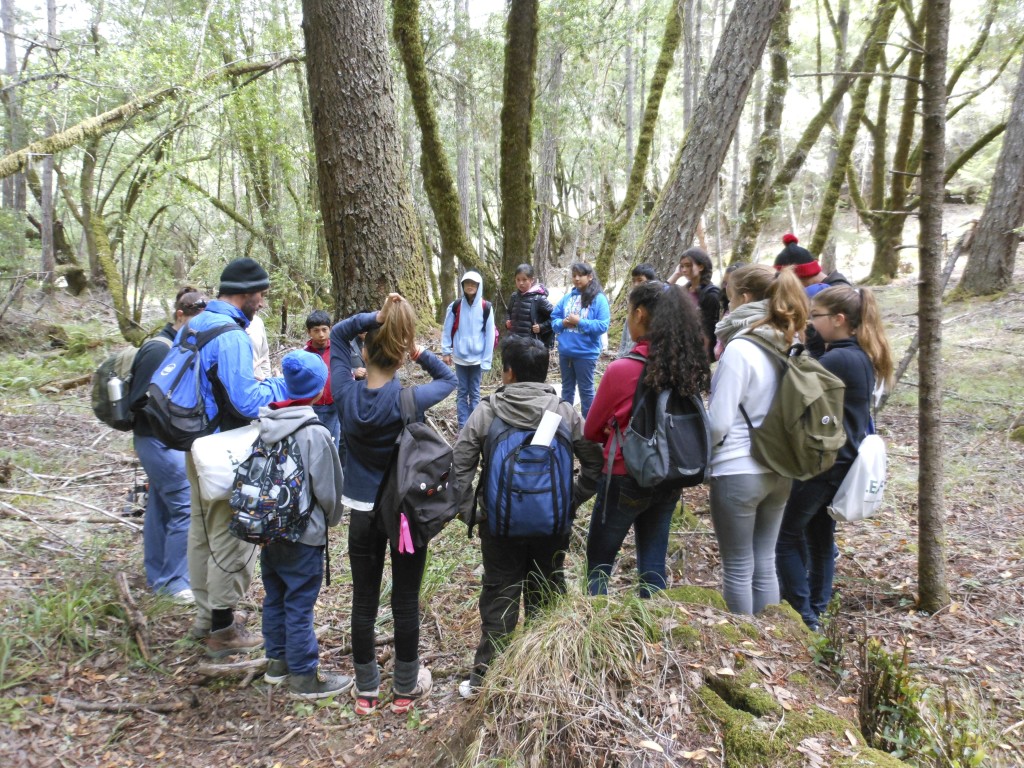 Catarack Falls
Alone in my little rock, I sit far away from anyone else. I hear a majestic waterfall. Catarack falls. So much peace and quiet. Moss growing on boulders and leaves floating. All here in the little pool, creek. But nothing man-made. How nature is so peaceful with us yet we are killing it. But leaf by leaf fall, showing that soon a new season would begin. Creatures in water, living their life. No loud honking or factory smoke. Just mother nature giving us a piece of her cake. So close, but yet  so far. Nothing is more calming, peaceful, and beautiful. Smelling the beautiful air. So pretty, marvelous . There is no specific word, yet it says all. The nature is not only outside, but inside our hearts. But how sad it is that, these monsters are destroying such elegance. How blind they are to not see such beauty. But Mother Nature is a fighter. She will never give up. So fragile yet so strong, from its delicate animals to the fearsome mountains. We still have hope, some people care who have their eyes wide open. Who will look after her, bandaging her injuries. Curing her sickness.
By Laura G.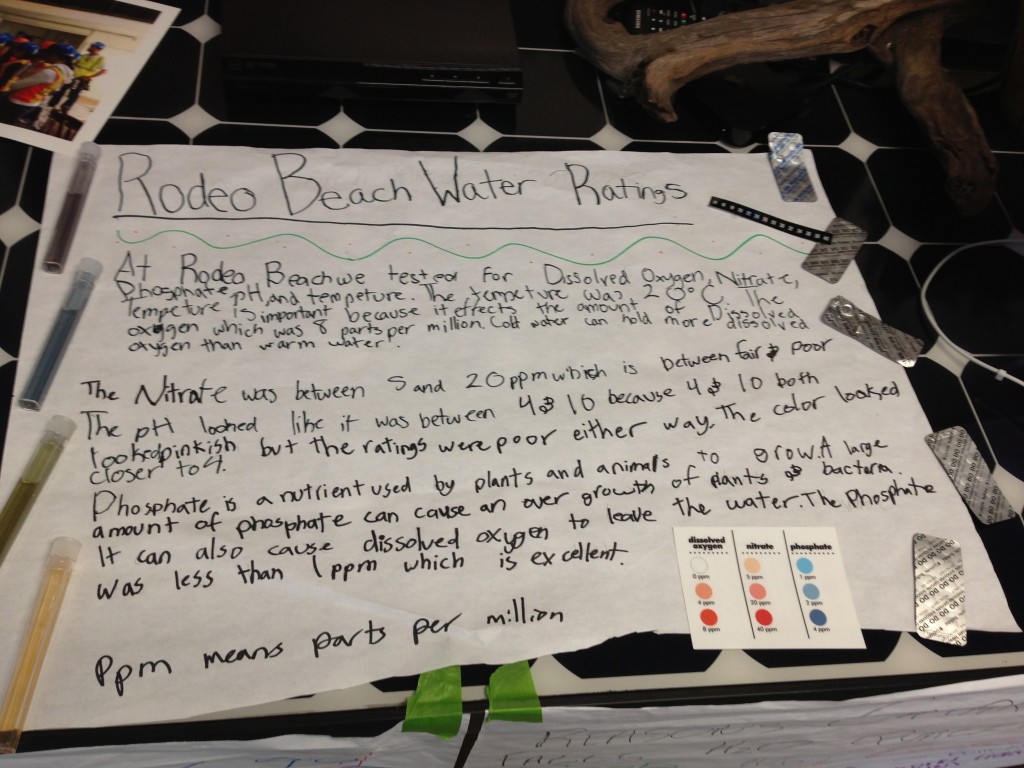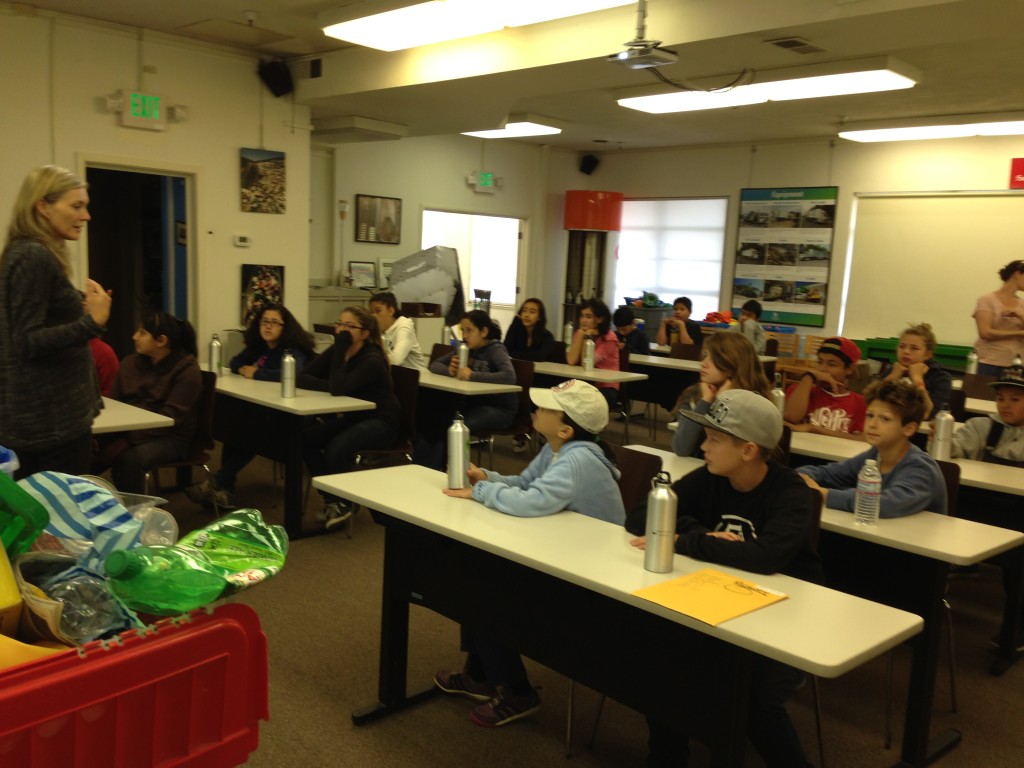 GRADUATION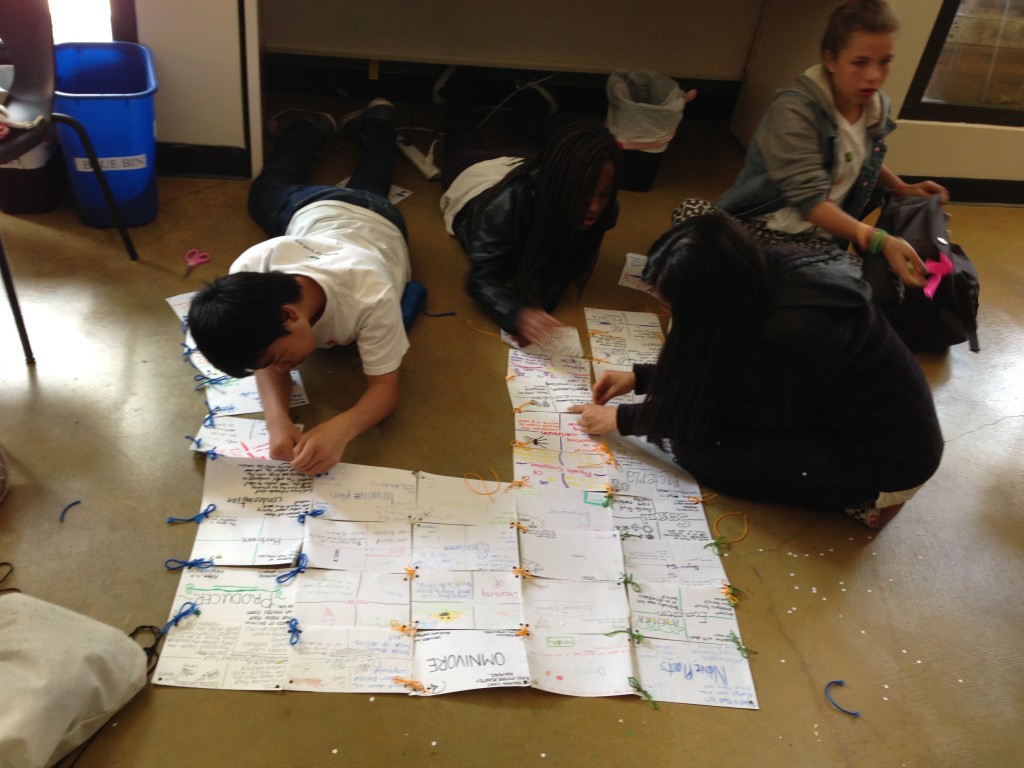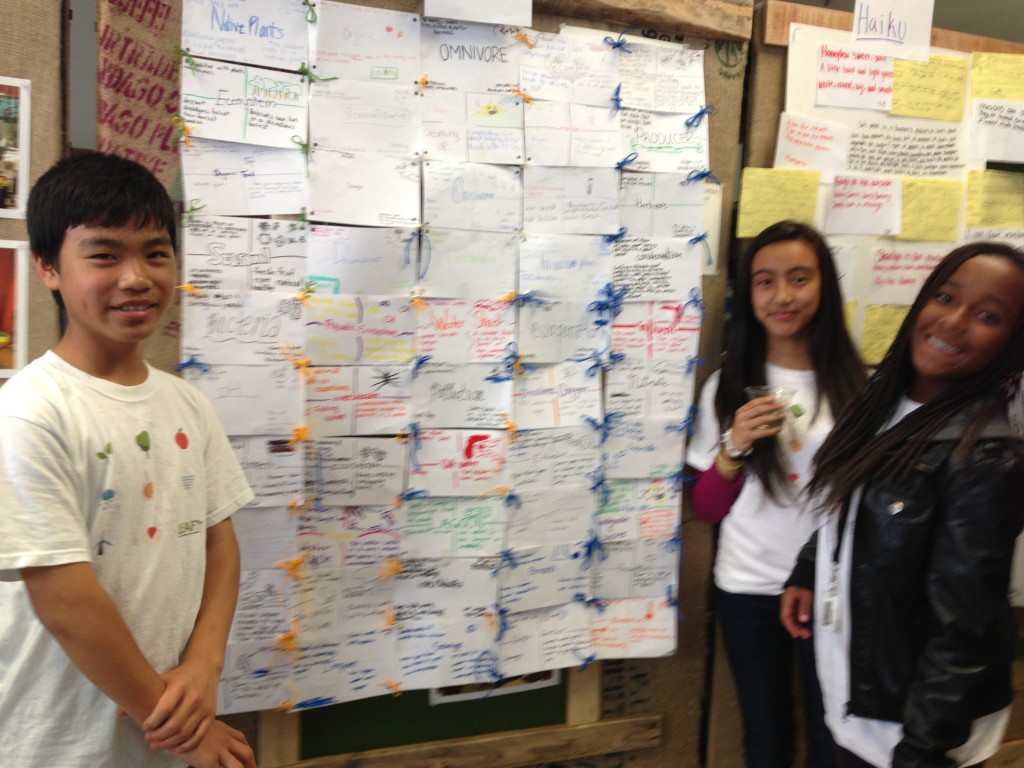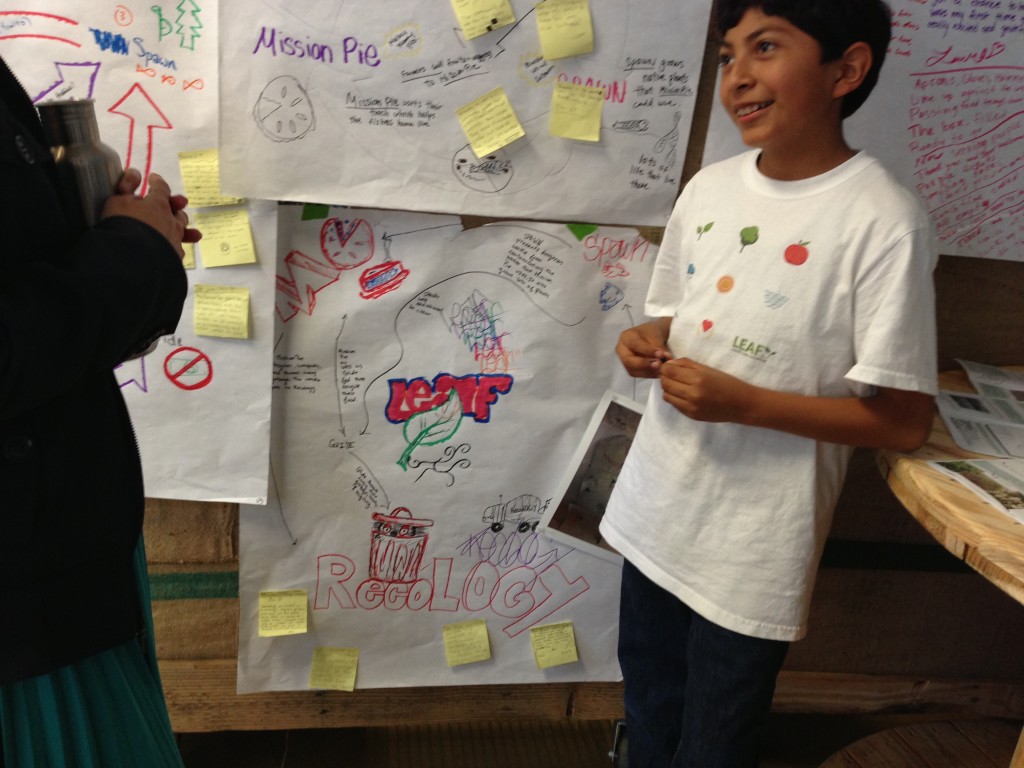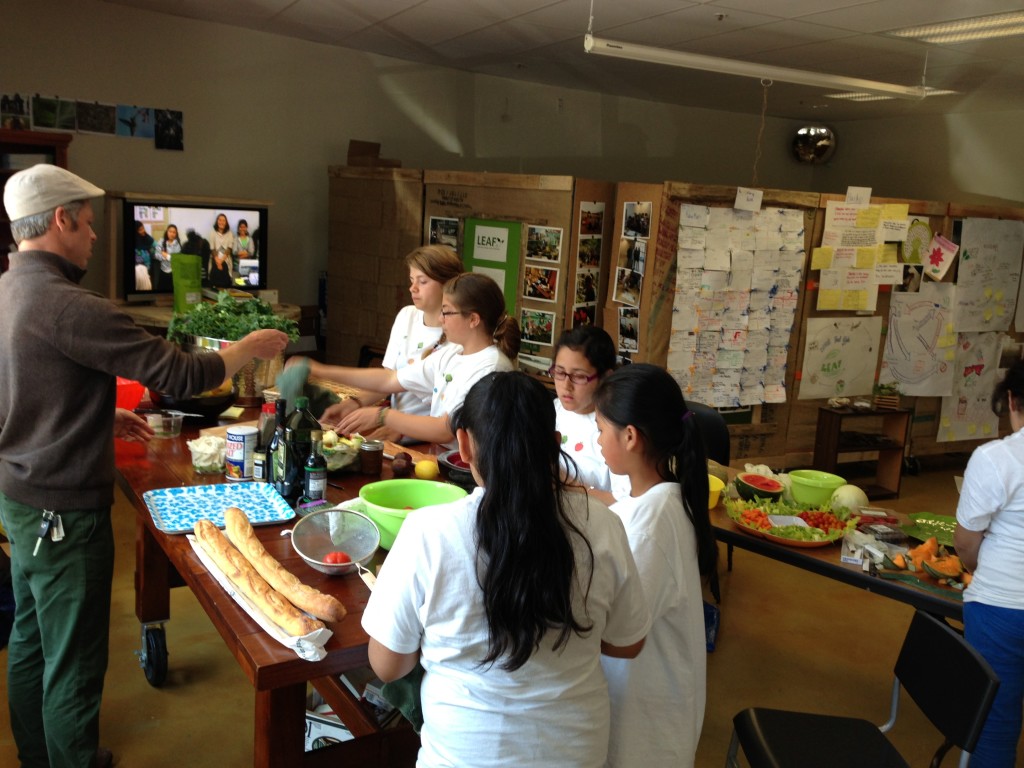 Students made delicious and healthy lunch for graduation guests!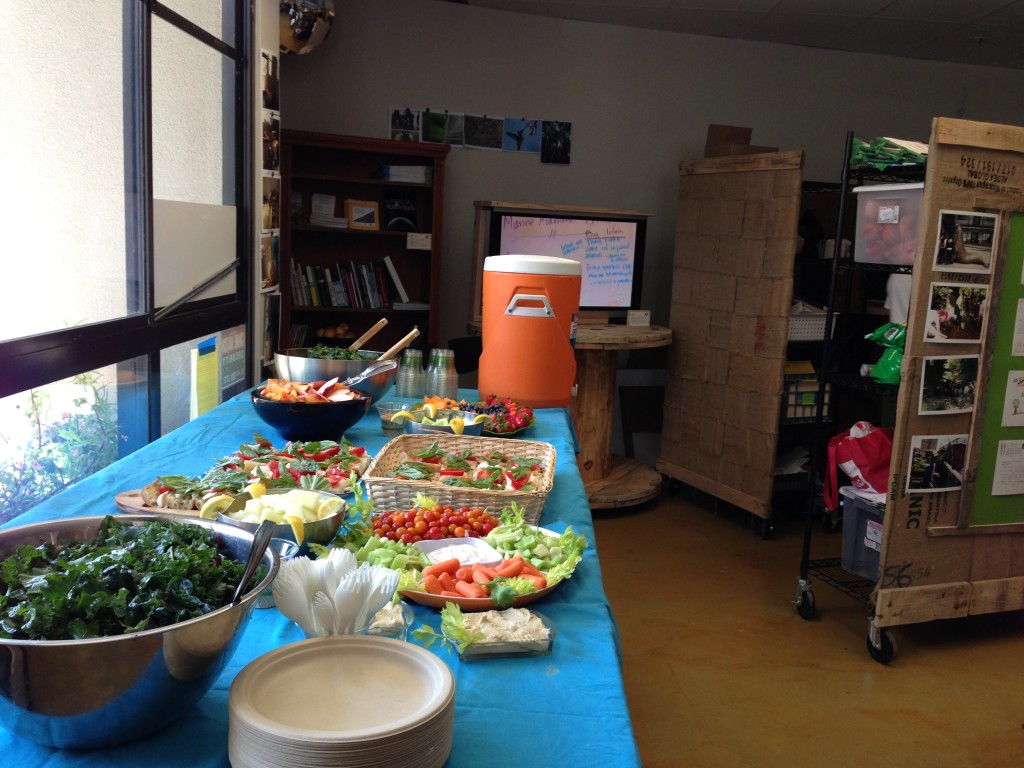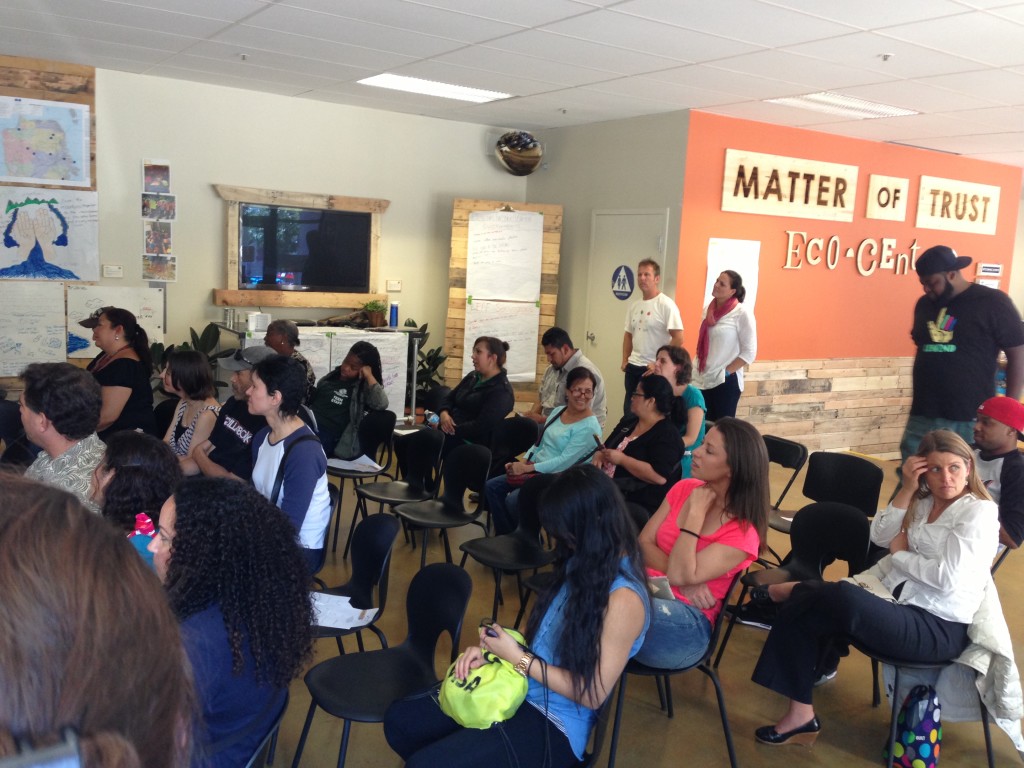 Presentations and Certificates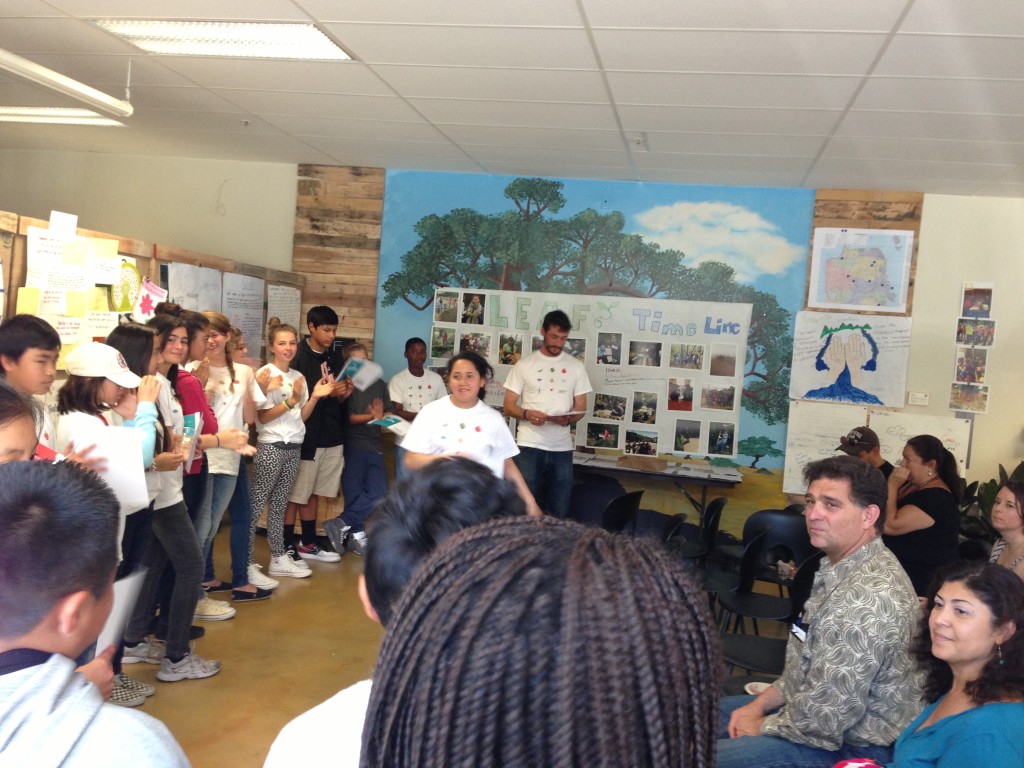 Also check out:
LEAF Blog for Presidio Hill School  http://2013leaf.blogspot.com
More photos at http://matteroftrust.org/6283/leaf-blog-for-presidio-hill-school
LEAF Blog for Berkeley's Brower Center http://www.leafacademy.org/berkeley-blog/
More photos at http://matteroftrust.org/5780/berkeleyblog
Email us for LEAF After School info@leafacademy.org
LEAF Academy  General Information    www.leafacademy.org
Have a Great Rest of Your Summer!
Come back any time and visit us at the Eco-Center!