Clean Wave Starter Kit
Welcome to the Matter of Trust Clean Wave Starter Kit. This page is meant for our satellite partners who are interested in setting up their own hair mat making factory – mats that are for both their recreational use and for organizations around the globe. 
We thank you for your interest and for being an Eco-Hero! Please check out below to learn more about what we offer our satellite partners and how you can get started on your hair mat operation today!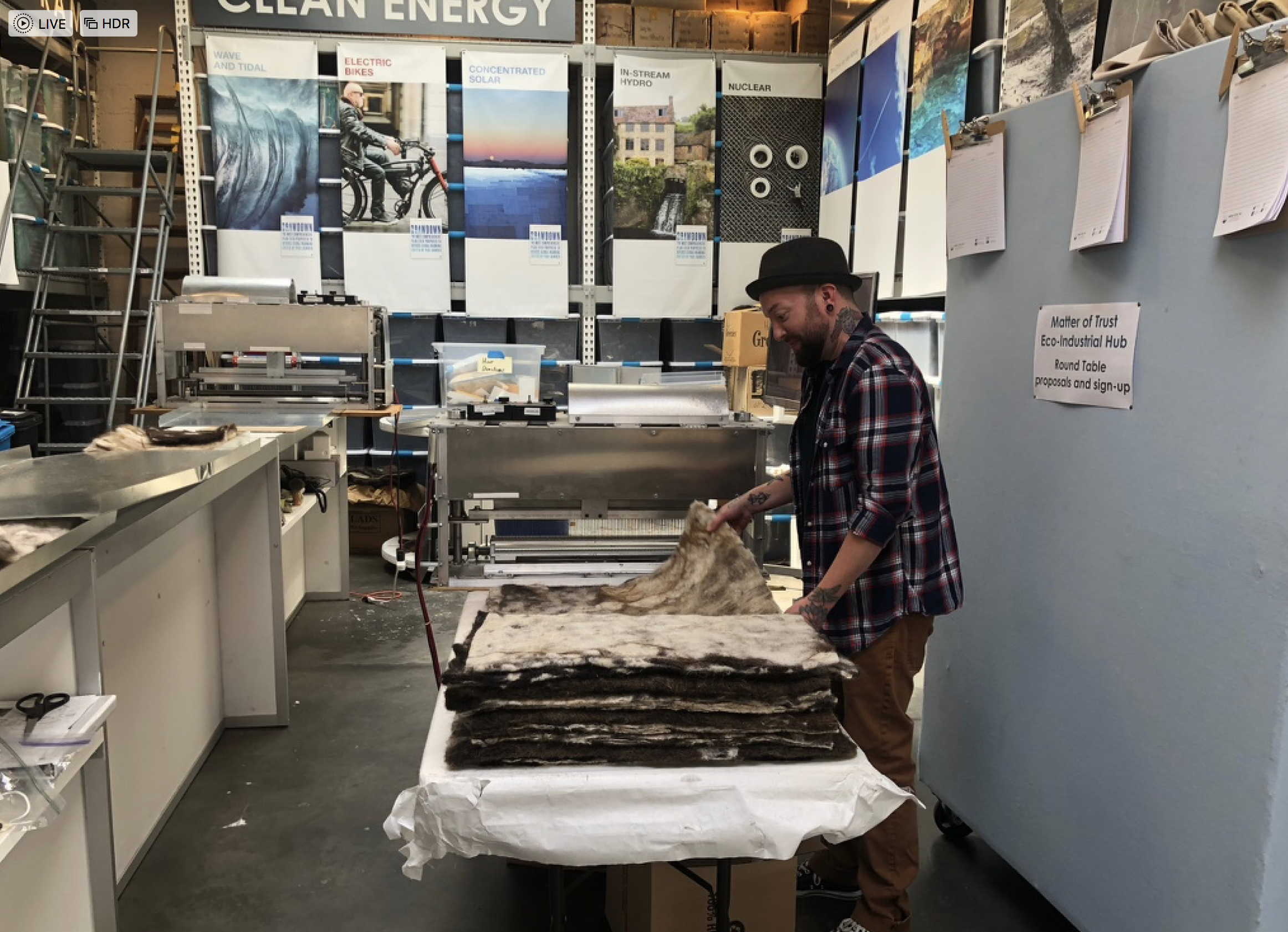 Large order of hair mats gets ready to be shipped out to buyers!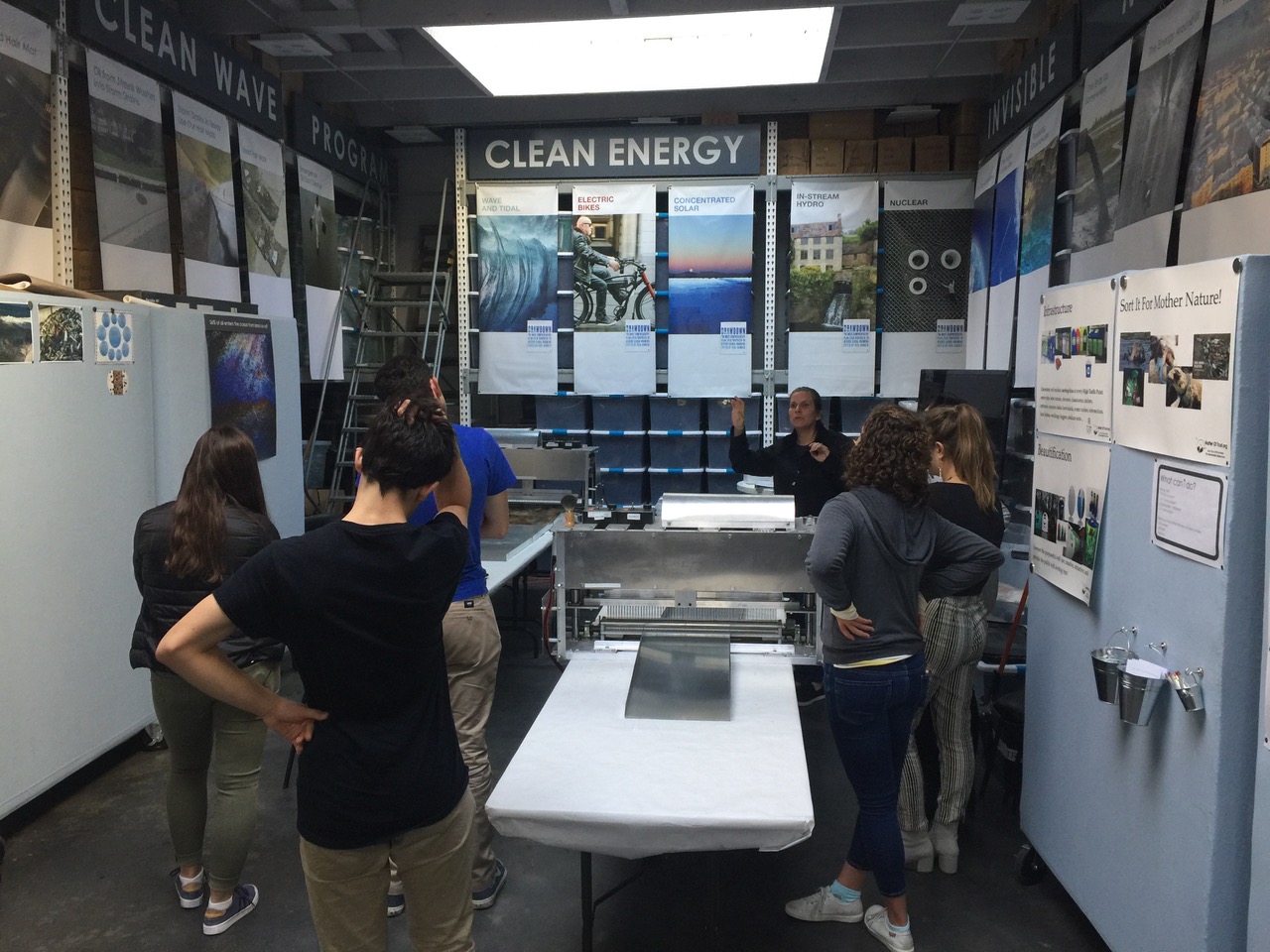 Volunteers learn about the felting process and Eco-Hub.
Satellite Factory Checklist
We are seeking partners with:
the space, most importantly, and desire to do this!
interest in supplemental income
passion for creating a small, green business cottage industry 
access to groomers with fur, farmers with waste fleece, salons with excess hair
interest in connecting with local departments, storm drain public works or oil spill cleanup, harbors, airports, factories that have minor spills or run-off into storm drain systems or waterways.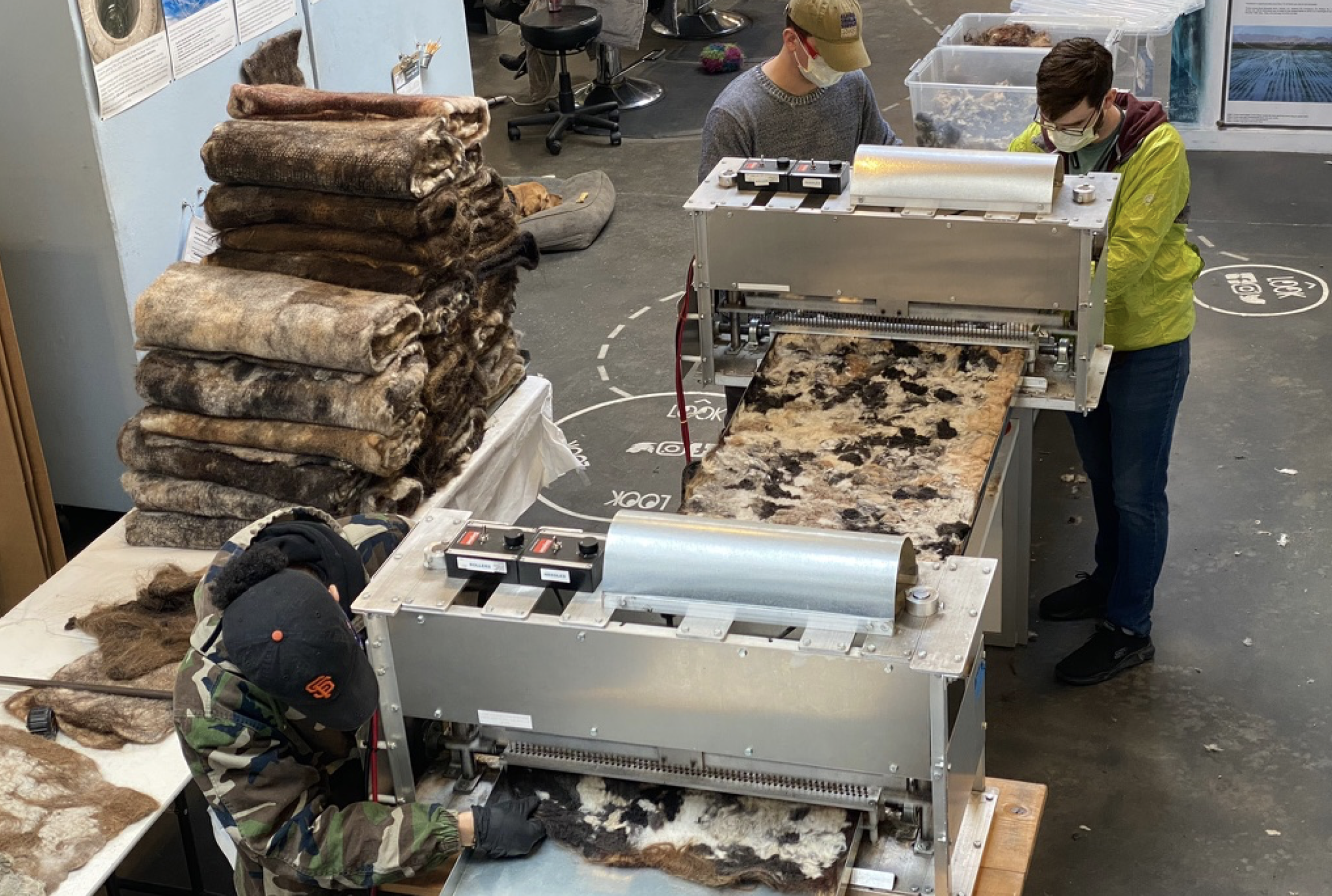 Matter of Trust staff work on felting a large order of hair mats!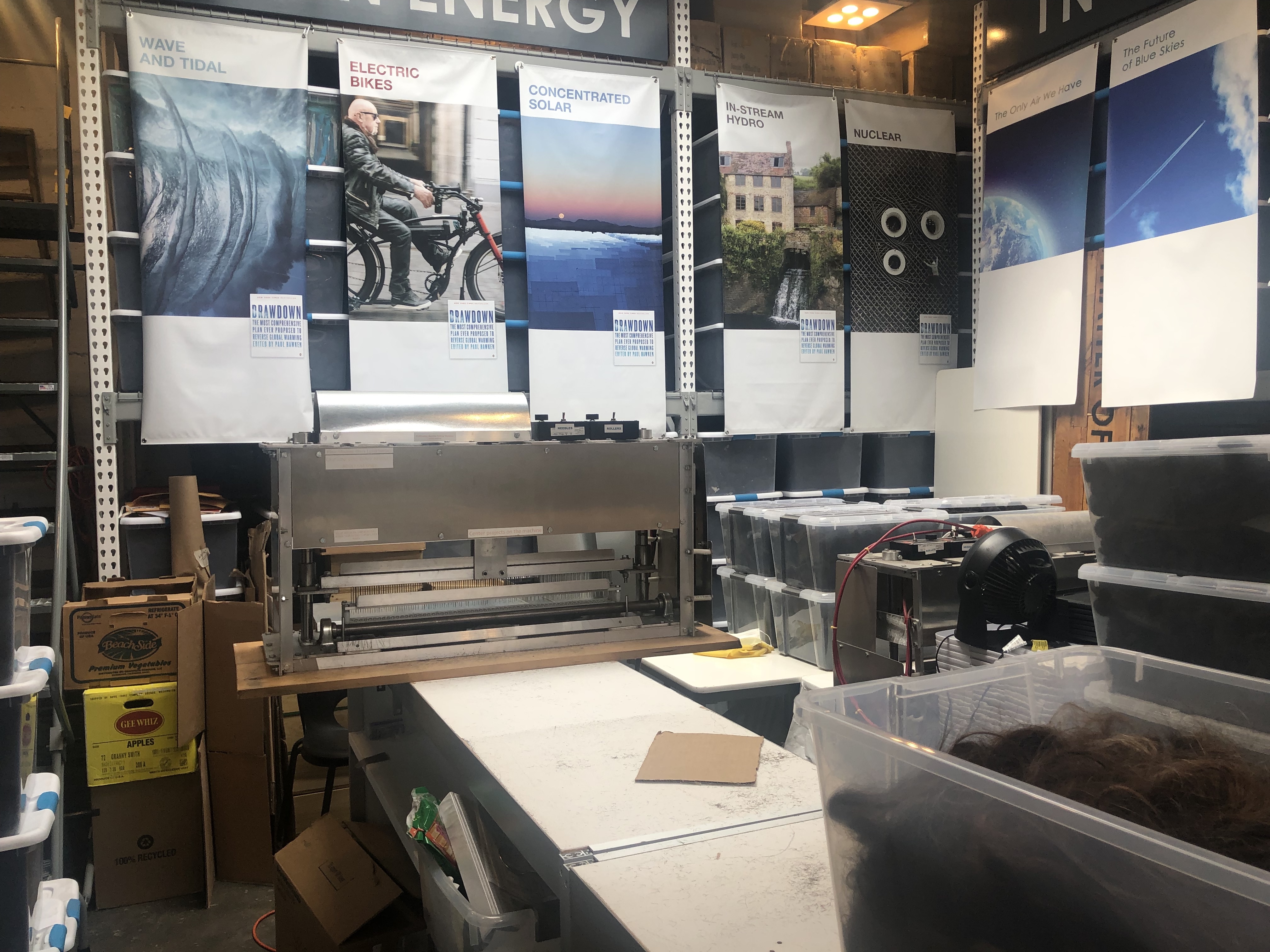 The hair mat felting machine.
In your Clean Wave Starter Kit you will receive:
One free felting machine on long-term loan 
A sample hair mat and sample scrim for you and your volunteers to reference while felting your own mats
Another finished mat to show potential clients
Hair Mat flyer templates, which are editable and printable for your advertising
Send or reimburse ounces/grams scales for weighing finished hair mats
Training videos and documents, felting tutorials, and research materials
Our MOU (memo of understanding)
Design Media Decals, Koozies
If you are interested in pursuing the satellite factory, 
Your next step is to contact us at team@matteroftrust.org and set up an appointment to discuss your interest, timeline, etc. 
It is our goal to have 300+ satellite hair mat manufacturing factories around the world to create a local to global system and reduce total carbon footprints. 
Thank you for your part in the Clean Wave community!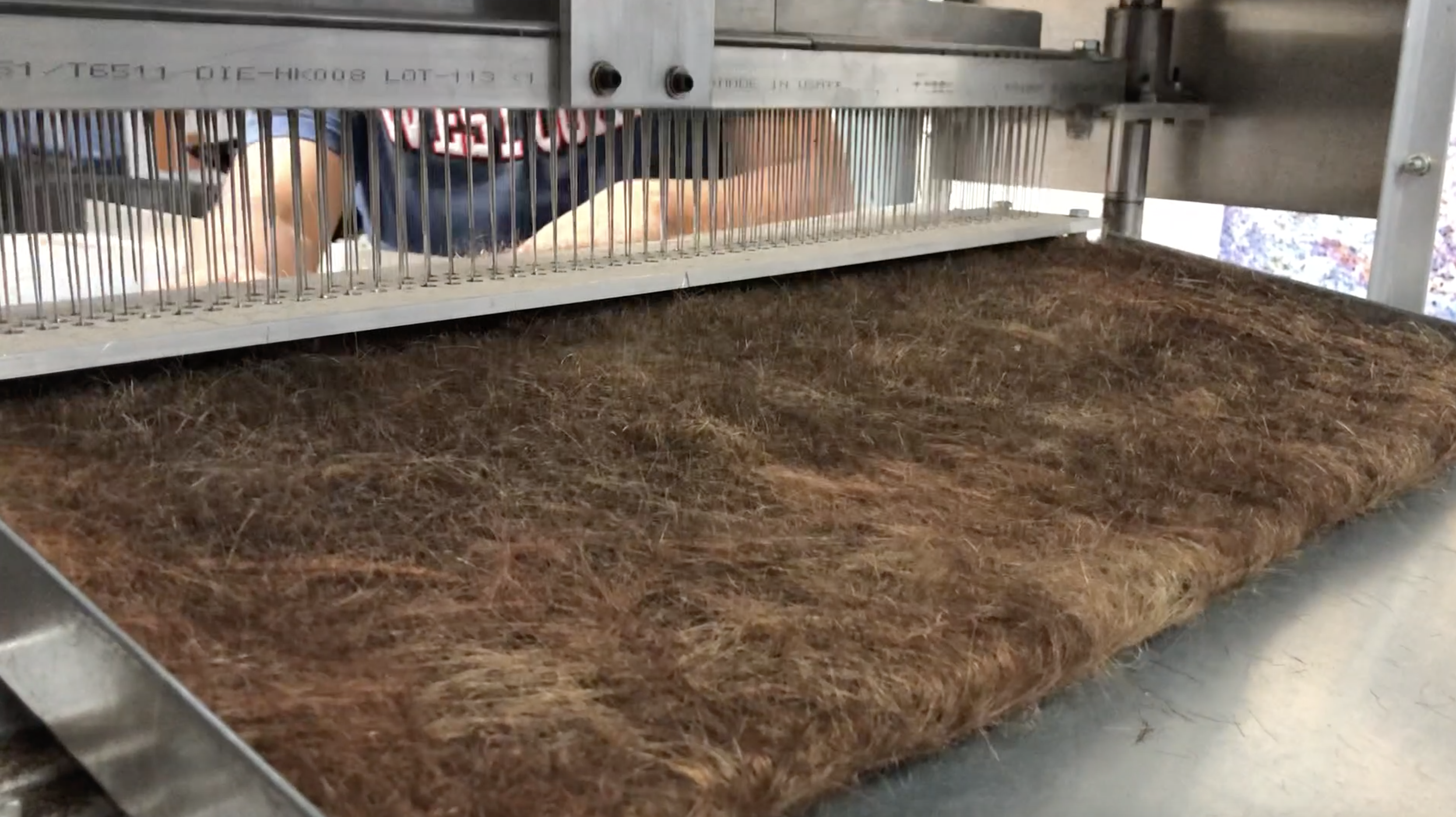 Nearly finished hair mat emerging from the felting machine.
Hair Mat Felting Resources
For those looking for more information on the hair mat felting process, how to develop a satellite factory into a business, or how Matter of Trust's Clean Wave Program came to be and it's current mission, below you will find all that you need.
To experience additional resources, please check out our Clean Wave Research and Resources page.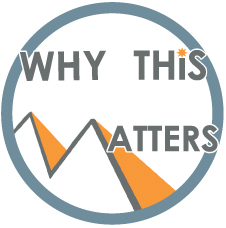 Satellite factories greatly decrease the process's carbon footprint and create new sustainable jobs. There are so many benefits to making hair mats – through your own operation or volunteering at an existing one. You are promoting local green business 
and engaging with your community on sustainable solutions to global problems!