Our ecological public charity concentrates on Manmade Surplus, Natural Abundance,
& Eco-Education
ECO-CENTER – Matter of Trust Eco-Center 2013 – 2016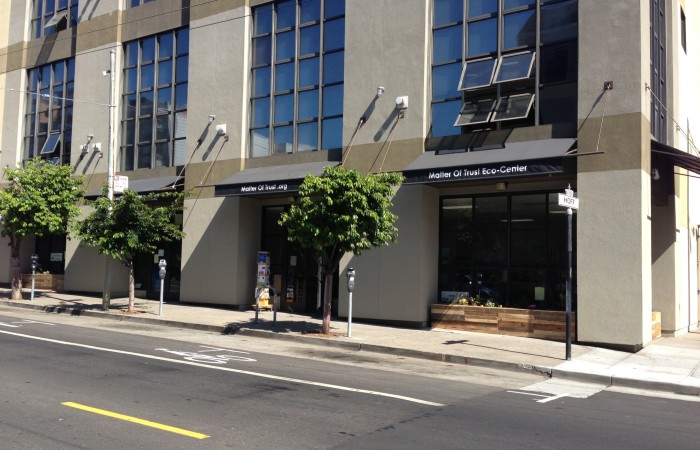 Matter of Trust is very excited have had an Eco-Center in San Francisco!
Located in the vibrant Mission District neighborhood with a mix of cultures, long-time San Francisco established and new trendy shops and restaurants as well as homes and apartments.
The center is a visually stimulating hub for walk-in visitors, field trips, after school programs, interns, apprenticeships, lectures.…
Features include permanent and rotating exhibits about our programs, reference materials and referral library.  Our Expert's Workbench is a living exhibit where peer-acknowledged, excellent and charismatic stars of low-tech and hi-tech hands-on sectors come in and chat with visitors while they work on transportable projects.
Our Eco-Center is an access point where youth and families learn and teach about this eco-industrial revolutionary period we're living in and become part of the solution.
The center's eco-educational programs and exhibits concentrate on recycling and renewable resources.
We also have a gift shop for green and SF-made merchandise to help support the center.
Our store's philosophy is to be an extension of the charity's mission, and proceeds go back into supporting our public charity's programs.
We have purchased a new building for our new eco center and we will be announcing more news soon.
---
Date: 2013-01-31
---