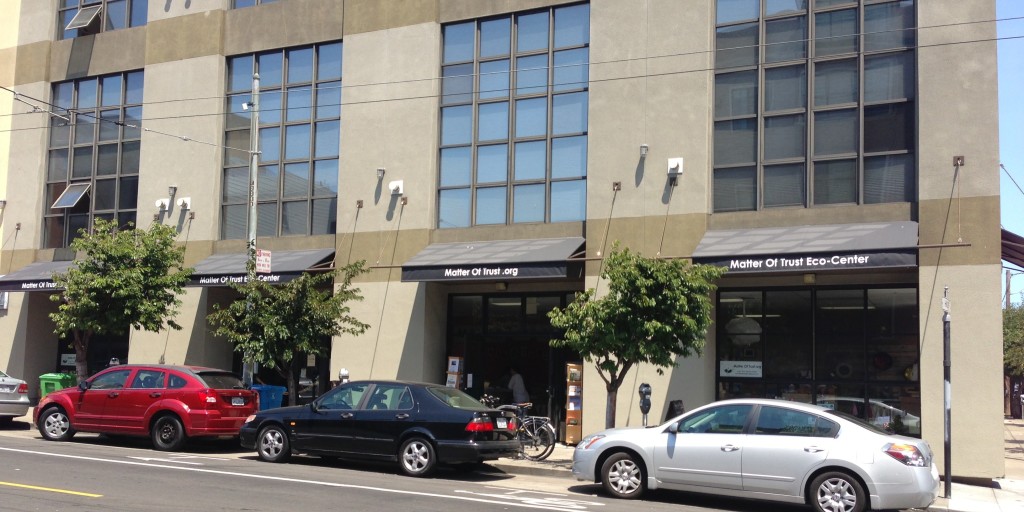 Matter of Trust Eco-Center
3338 17th Street
San Francisco  CA  94110
1(415) 252-1177   team@matteroftrust.org
Directions
We are at the corner of 17th Street and Hoff Street which runs parallel between Valencia and Mission Streets.
Hours
Open Daily  12-5 PM (Except Major Holidays – See our Calendar)
School field trips reservations 10 AM-4 PM
Nearest Transportation
16th and Mission BART
26-Valencia MUNI bus
14-Mission MUNI bus
Parking
Street meter parking
Bike racks
42 Hoff Street Garage between 16th and 17th Streets
WELCOME!
Everyone can join in, inspire and explore the interactive Exhibits for all ages, Kids Summer Eco-Camps, Special Events Calendar, Classes, Courses, Roundtables, Panels, Lectures, School Field Trips, Experts' Workbench, Visitor Activities, Gift Shop, Kids B'Earthday Parties, Eco-Baby Showers, Space Rentals, Volunteer and Green Jobs Opps, Resource Materials Library and much, much more!
Please let us know how we're doing!  Here is our Feedback Form
ROTATING EXHIBITS with Seasonal Themes
2014 Spring:
Spring Cleaning   and   New Growth
2014 Summer
Solar,  Water,   Food   and   Music
2014 Fall
Abundant Harvest   and   Back To School
2014 Winter
Celebration of Warmth and Giving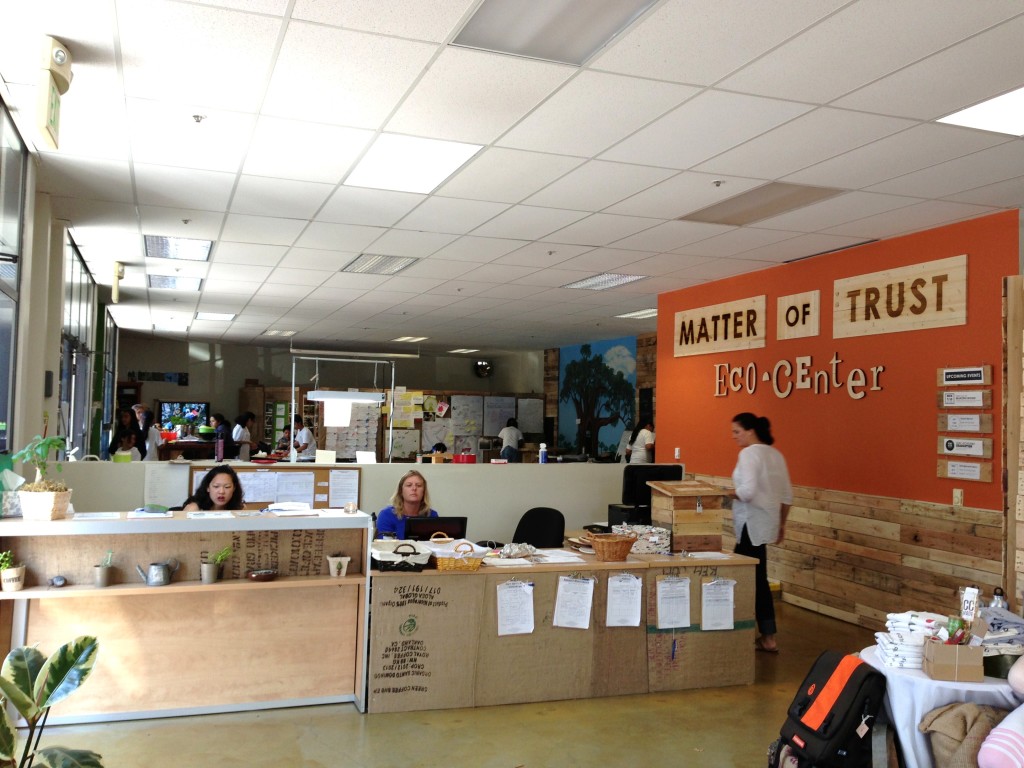 "Great ideas often only stay ideas unless they are presented to the right people at the right time. And, to really take off, I believe they need to link up with complimentary great ideas."
– Lisa Gautier, President of Matter of Trust
Please drop us a line if you have suggestions for what you'd like to see at the Matter of Trust Eco-Center.