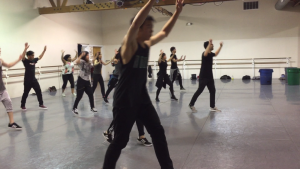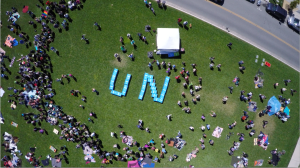 We know that the world needs a healthier environment and every one of us is needed to participate in the solution. Zero Waste Flash Mobs are our way of inspiring people to work together in creating that environment.
Zero Waste Flash Mobs pump positive, human energy deep into the environment through inspirational dance, athletics, music, art, and tons of sorted resources at every event!
We promote Zero Waste Flash Mobs at every large event to sort waste in artful ways that encourage everyone to get involved!
---
Join Us:
---
MORE WAYS TO GET INVOLVED:
Volunteer   http://matteroftrust.org/volunteer
Join this Zero Waste Flash Mob-ilization
Suggest future Zero Wasted Flash Mobs team@matteroftrust.org
Resources to organize your own Zero Waste Flash Mob for a large event:

 Email us so we can help promote the event
 Contact flash mob groups in your area
 Contact local recyclers/disposal company for bins and sponsorship
 Make sure you have permission of the event coordinators and if need be have insurance certificate if it is a large event
Contact DJ and make sure that the music the dancers/DJ have is the same mp3 version
Have a web page set up and/or use our information available on Instagram/youtube/fb/twitter ready for followers to be able to see themselves, pass on zero waste info, spread the word and send to the UN for adding to the build-up of the big Global Climate Conference in Paris this December 2015
Make a banner to run through the crowd at the end of the flash mob with #zerowasteflashmob so that people know where to go and what to look for
Make sure the energy stays up and fun and youthful — not earnest or preachy — you can post impact facts and info through social media afterward. The goal here is that everyone wants to join in and sort the waste into resources in a quick fun impactful way just for three-minute song and then move on
It should be a compliment to a large event with lots of food/drinks/stuff that could be wasted — not its own event.
WHAT NEXT:

Encourage event organizers to have more than enough, well marked, bins conveniently by every exit!
Perform Zero Waste Flash Mobs three-fourths of the way through events, while they're going strong and everyone is near their own garbage!
Dance the bins through the crowds as a convenience and a reminder!
Parade the bins into central large-scale art designs for aerial images!
Plan and trust that everyone will know (or quickly learn) how to join in!
Share photos and info #ZeroWasteFlashMobs on social media so people can see themselves and their impact!
Challenge other events to compete for better Zero Waste Flash Mobs and mobilize on a global scale!
 Make the Zero Waste Flash Mob as integral as the 7th Inning Stretch and the Half Time Show!
.
WHY: This June 21, 2015, event in San Francisco, CA USA, will launch Zero Waste Flash Mobs around the world. The videos will be sent to the United Nations. They will join the global public engagement initiatives on climate solutions at COP 21 Climate Conference in Paris November 30 — December 12, 2015.
Engage crowds in fun, short, productive Zero Waste Flash Mobs that compliment large events!
Empower the public to impact climate change at a personal level!
Tap in to the massive amounts of positive, human energy that large events supply!
Recycle into resources the tons of waste huge crowds produce!
Inclusive flash mob dances are uplifting!  (Mother Nature needs the pick-me-up!)
Momentum growing is irresistible!  (Only the masses can turn climate issues around fast!)
Inspirational lasting memories (can be reminders to Zero Waste)!