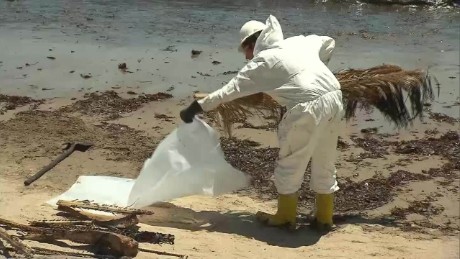 5/22/15 Santa Barbara Oil Spill Update:
Santa Barbara locals are watching if oil comes up outside of the official response zone and communicating that information to us.  If you wish to notify us please email: team@matteroftrust.org  
To make donations log on to ExcessAccess.org and create a gift as follows:
For donations of loose hair, fur, fleece please post them under:  "Recycled Fibers –> Hair / Fur Clippings"
For donations of already made hair booms (sausages) post them under: "Recycled Fibers –> Booms Already Made"
Loose fiber donations will be sent to our mat making facility and made booms will be sent directly to Santa Barbara Volunteers.
To help with the clean up we also need rope (⅛-¼ inch thickness), burlap sacks and shrimp bags.  For these donations please post under: "Supplies –> Rope  or Burlap Sacks or Shrimp Bags"
Please note:  Oil is toxic and direct contact should be avoided.  Disposal of oil soiled material must be dealt with according to hazardous waste material standards and systems should be in place before any is accumulated on your premises.  
Thanks to all for the inquiries and postings!