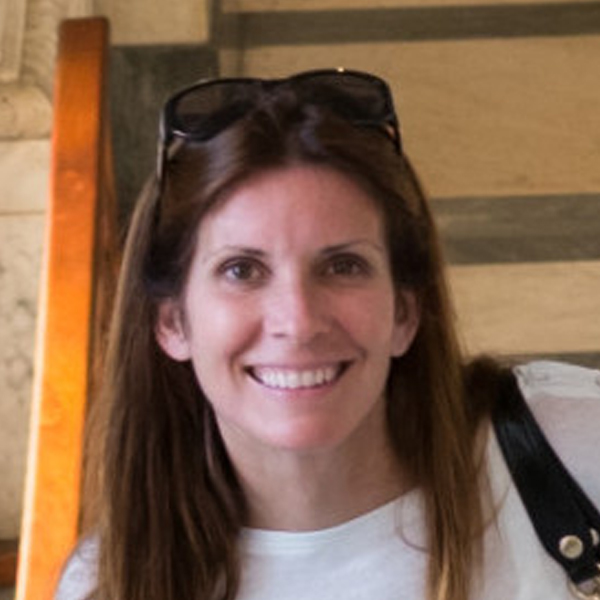 Lisa Craig Gautier
President and Board Secretary
 In 1998, Lisa Craig Gautier co-founded the environmental public charity, Matter of Trust (MofT), with her husband Patrice Gautier (VP at Apple, Inc). Lisa concentrates on the positive and nurtures teams dedicated to ecology and education. As pro-bono President, since its inception, she implements programs that use renewable resources. For example, mobilizing thousands of salons and groomers to donate hair and fur clippings. Waste fibers get felted into mats that soak up oil spills. Lisa is also orchestrating a global, green innovations network called Humanity Adding Solutions (TheHumSum.net). The nonprofit has received substantial press under her leadership.   
Visitors of all ages enjoy MofT's two fun and inspirational locations that she runs in the Bay Area. 1) The Eco-Industrial Hub is a working, model factory that has delightfully, empowering exhibits about cleaner air, water, energy and ideal materials for products. 2) The immersive Eco-Home showcases how urban renters can have impactful, earth-friendly apartments and grow enchanting, edible gardens.
Lisa intentionally designs systems to be inclusive, convenient and replicable. She cultivates enthusiastic project ownership from staff, part-timers, interns and volunteers. A big fan of skilled labor and expertise, she celebrates the energy in young apprentices and mastery in sage seniors. Through lectures and interviews, Lisa is able to provide answers for the often asked "What can I do?"  
Prior to MofT, Lisa was Assistant Director in Paris at Valeo (International Development & Treasury 1995-1996) and at FedEx Logistics (1994). Previously in San Francisco, she worked at Cecchi & Massoni (Legal and Accounting 1985-1993). Her studies include French Language & Culture (Sorbonne, France 1993-4) and Zoo Management – Breeding of Endangered Species (Jersey Wildlife Preservation Trust, UK 1983-4). Lisa serves on the Boards for MatterofTrust.org, Biomimicry.org and RandallMuseum.org. She resides in California, with her husband and their 3 daughters.
293w 1997ch