Grier Blumenschine is a multimedia creator and eco-designer living in San Francisco, CA. Originally from Berkeley, Grier grew up on the East coast where he studied architecture and art history until becoming a Northwest transplant. There, he earned a B.A. in Philosophy and Art from The Evergreen State College in Olympia, WA. Throughout his formal education Grier engaged various projects ranging from found-object sculpture to organic agriculture to bicycle pedal power- endeavors that still resonate. Following graduation, a shift in creative focus lead Grier towards the world of work exchanges both home and abroad, exposing him to permaculture, natural building, and myriad sustainable practices. Today, Grier continues to learn and practice the art of crafting a healthier planet.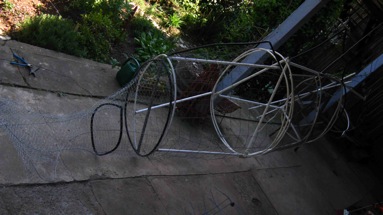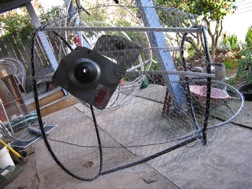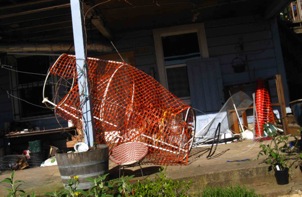 Lead Artist: Grier Blumenschine
Project: Wrap Star: Fish Sculpture
Eco-Educational Program
credit: rough sketch
grier.blumenschine@gmail.com
(360)359-3381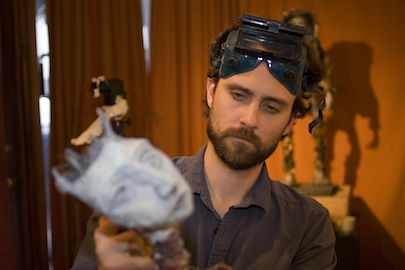 My name is Matthew Pugh. I am twenty nine years old. I work full time as an educator, and I spend the rest of my time working on my sculptures. My studio is in downtown Oakland. I studied illustration at the California College of the Arts and Crafts, where I obtained my BFA in 2004. I am currently working on a series of sculpture, drawings, and paintings which are all visually developing a narrative I am working on. I use found objects, recycled materials, hardware store bought supplies as well as traditional media.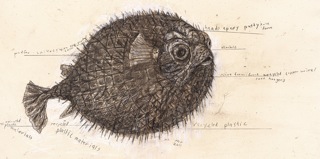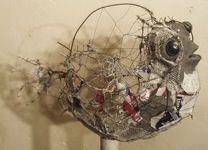 Artist: Matthew Pugh
Project: Wrap Star: Blow fish sculpture
Eco-educational Program
matt.james.pugh@gmail.com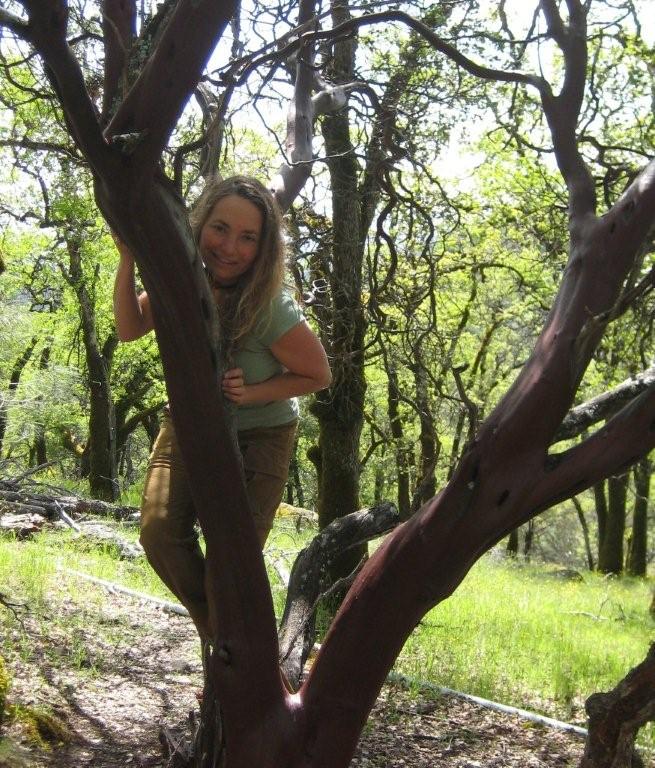 I was raised in a family of artists and educators, both in northern coastal California & Switzerland. Learning to forage for and prepare mushrooms & edible plants as a child, instilled a deep appreciation for the generosity of mountains, woods & waters surrounding me. This seeking & gathering soon translated into passionately removing any trash I would find endangering the natural beauty…and, eventually, tinkering with it sometimes!My hope is that any creations I share with the public will mke them stop, laugh…then think about their personal choices in regards to reducing waste streams and protecting natural ones.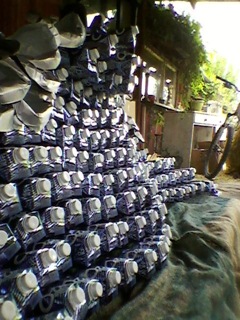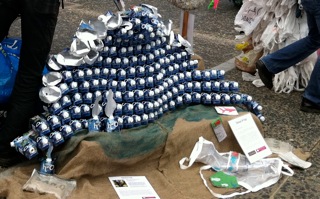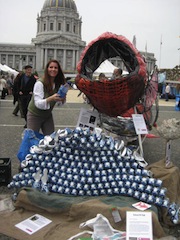 Artist: Anne-Christina Milne
Project: Wave of the Future
sweetartplating@yahoo.com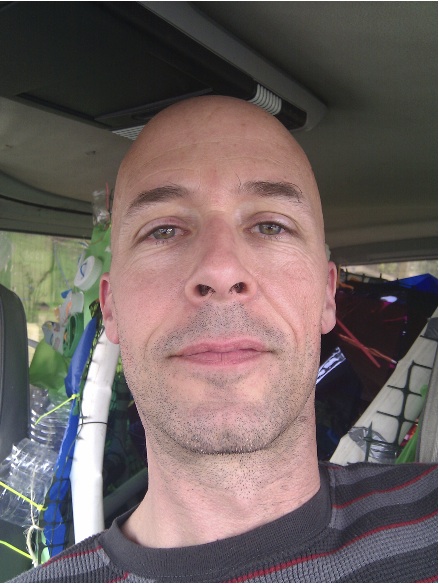 Tim Crowe, raised on Earth, is a designer, artist, and musician. He specializes in custom LED lighting and sculptures. Famous for his live looping music and great energy. Tim jumped into this project because he believes it is an important cause. Tim recruited Louis Chinn, artist, musician and art teacher at Quarry Lane School in Dublin, California. The 3rd, 4th, and 5th graders, over 70 students collaborated to make this structure with audio exhibit component.
Artist: Tim Crowe & Louis Chinn
Project: School of Fish
Contact: timcrowe@sbcglobal.net