Our ecological public charity concentrates on Manmade Surplus, Natural Abundance,
& Eco-Education
Experts Workbench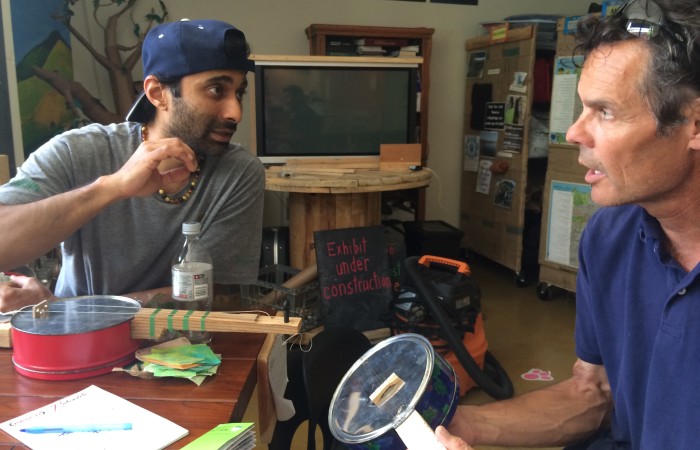 The Experts Workbench is a permanent, living exhibit at our Eco-Center in San Francisco. We host artisans from many sectors to bring their daily work to our Experts Workbench where they provide demonstrations and hands-on instruction.
Our goal is to provide visitors, especially apprentice age youth, with a wide range of presentations by particularly chatty, helpful, dignified, inclusive people who are passionate and knowledgeable about their craft.
Our current Experts Workbench projects include:
Making candles using recycled bottles.  Making musical instruments out of recycled materials.  Making sculptures out of recycled wine and champagne corks.
Some of our past Workbench demonstrations included:
Furniture Repair.  Piano tuning.  Repairing cell phones, tablets, and other electronic devices.  Knitting with local alpaca wool.  Electrical repair.  Interior green design.  Sewing.  Carving up an entire pig.  Building and planting a Living Wall.  Designing an herb circle and organic garden.  Making mosaic solar fountains.  Repairing car parts.  Making a solar oven.  Vertical gardens, roof and balcony garden design.  Making an app… and many more!
If you know of someone who would like to demonstrate their craft please drop us a line at team@matteroftrust.org. Thanks!
2011-Present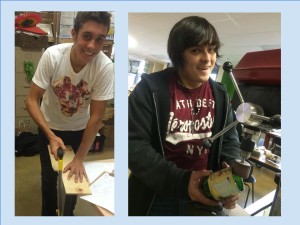 ---
Date: 2011-03-14
---