Learn more about giving GIFTS and making WISHES to receive donations, posting ECO-EVENTS, making planet-friendly ECO-COMMITMENTS, participating in ambassadorships, and more!
Also, see links below for ways everyone can help with disaster relief and our partner projects such as Clean Wave hair mats for oil spills, Sonoma Food Runners (e.g., wildfire refugees), Global Compost Project, etc. 
Thank you for joining The Hum Sum – Humanity Adding Solutions!
What is The Hum Sum?
The Hum Sum is a platform dedicated to everyone who wants to offer suggestions and to engage in solutions for environmental challenges.
Our staff, interns and volunteer moderators are devoted to providing a space for practical, useful and planet-friendly posts. We are a cost-free, spam-free, rant-free, politics-free, troll-free and bully-free zone.
We encourage nonprofits, businesses, government departments, and projects to set up profiles, add their URLs, consolidate event calendars, create wish lists, and use our platform as a green directory.
Every day we see humanity buzzing with activity. We want to map, count and collect good ideas working for a healthy and harmonious planet!
Also see our Intro Video and Homepage
What are Gifts and Wishes?
Spring Cleaning? Feeling overburdened by too much stuff?  
Post a Gift!
Wishing you could find free items and materials?
Post a Wish!
Just click the + (plus sign) to post once you are logged in. It is very quick and easy. Add as many as you like.
Together we are all helping to turn waste into resources, which is good for society and the environment.
You can also post services like green jobs, repairs, deliveries, and funding opportunities.
Use our site for home and work. Sign up is free. Be sure to browse the galleries to see what's already here. Be sure to keep your profile updated and check your dashboard for messages and thank you letters.
How do I donate hair, fur, wool, fleece and other fibers?
Clean Wave donations (even one-time hair ponytail donations) are all made through The Hum Sum.
We get a lot of wonderful fiber on The Hum Sum, and cottage-industry mini-factories have limited space so matches are made with the nearest addresses and with emergency spill needs.
Loose hair must be 1 inch (~3 cm) or longer, natural and unbraided. Natural hair can be dyed, permed etc. Please note wigs and synthetic extensions won't be accepted for the oil spill hair mats.
Regarding matted, knotted, dreadlocks, shower drain hair, and hair from brushing – we do take it, though we also highly recommend using it in gardens, farms, flower pots, other soil, etc.
Please see our short VIDEO for instructions on how to send hair.
We always need ponytails that are 4 inches (10cm) or longer – please separate from short hair.  We use this long hair for scrims for the lacy outer layers of the mats.
All fiber must be debris-free – no garbage (pins, rocks, rubber bands, extension tips, cigarette butts, foil, food… ), just pure hair, fur, wool, fleece… If any trash is seen we have to throw away the whole box because debris breaks the felting needles, and that's dangerous.
1) Take a PHOTO of your GIFT.
2) Log in / sign up and complete profile so we know your city, zip etc. It takes 10 seconds, and we do not spam or share our database.
3) Click on the + (on desktop: left sidebar ; on mobile: bottom center)
4) Select Donate a Gift, add photo, then in Title type Ponytail or Fur or Haircut Clippings or Fleece… for example. You will see the dropdown and department, category, subcategory autofill for you.
5) Complete title and form and click Publish.
Check for email notifications as a nearby hub will contact you, usually within 72 hours, to request your gift of fiber. Please click on the email link and accept a request to get an address and thank you letter.
You can mail the fiber in a plain envelope (no plastic baggies or rubber bands, please), or box (ideally lined with a paper bag or compostable bag). Often salons receive boxes of shampoo bottles and reuse those to ship hair clippings to us.
We also love seeing photos of salons collecting long and short hair in 2 different plexiglass containers, so that their clients can see their contributions to clean water!
Thank you!
What is an Eco-Commitment?
Do you ride the bus, walk to work, recycle, garden, shop for secondhand clothes or sell antiques? Plan to install solar, drive a hybrid car or develop a green-job training policy?
Post guesstimates for how much money and time your household, your business, your classroom, your nonprofit, your city department… plans to spend on environmental choices.
Add your hours / expenses, and watch the tallies grow on our map, which allows us to quantify the collective impact we are having locally and globally.
What are Eco-Events?
Our local-to-global Eco-Events Calendar conveniently consolidates information for coordinators and attendees and showcases inspiring examples for building healthy environments. From climate summits to green building open house walking tours, celebrate eco-actions, great and small. Promote your restaurant's climate-friendly menu, nonprofit's volunteer day, school's edible garden show, airport's new recycling center, local shop's sale on sustainable products, dog park's model poo composting station, electric car parade, clean water art expo, bike-friendly neighborhood roundtable… Let's gather momentum and build on each other's ideas.
What are the Forums?
This is where we can get some real work done!
Let's connect and discuss – peer to peer, boots on the ground, around the world, sector by sector – how to tackle pollution, green job creation, sanitation, composting, recycled material stockpiles, renewable resources, protecting old growth forests, over-fishing, affordable housing, climate refugees…
The challenges we face are complex, but we can solve them together. Our forum is a place where eco-enthusiasts can stay connected, get organized, and be heard.
How do I Delete My Account?
To delete your account, please visit your profile (at the bottom of the dashboard). Once in your profile, click on the pencil icon over your profile image. Next, click on "advanced settings", and you will see options to either delete or deactivate your account. We're sorry to see you go.
What is FMV and Weight?
Fair Market Value (FMV) is generally considered the price for an item or material.
Please note: Your Donation Verification Thank You Letter may show an average, default FMV, but you are solely responsible for the depreciated amount of your donation, which you will deduct on your tax return.
How do I donate food?
Donate food by clicking on any + sign in the site and going to Post a Gift.  Please add as much detail as possible and use the correct Department, Category and Subcategory.
Please be honest about expiration dates.  We understand that 30% of food goes into the waste stream and that it is tempting to ignore expiration dates. Donors please be kind and responsible when writing descriptions. Wishers, please make smart choices and don't accept / consume rotten or curdled foods.  (See our How to Donate Compost FAQ).
All posts and transactions are SOLELY the RESPONSIBILITY of you the members.
PLEASE NOTE, TheHumSum.org,  MatterofTrust.org (the fiscal sponsor for TheHumSum.org) and all of its partners and affiliate programs, ARE NOT RESPONSIBLE FOR THE ACCURACY, HONESTY OR VALIDITY OF THE INFORMATION POSTED BY MEMBERS or any resulting activity or effects that come from participating in the matching of these donations.
This is legalese for… we trust that humans are not idiots and are generally kind. Still, let's all be careful about food poisoning. And, don't sue anyone, we are simply a nonprofit providing a platform to sort waste into resources.
How do I donate compost?
Compost donations are going to save life on the planet.  :). If you have the space to have a compost pile and your soil is already rich enough and you have extra to give, please post a gift!  If you have food / green waste and want to contribute to a compost pile, post a gift. If you would like to start, or help a compost recycling system, post a wish for compost waste.  Tell how much you will charge for pick up and sell for gardens, etc.
Safety Tips
Personal Safety
Most people you meet online are worthy of your trust, but there is no denying that the digital world can be dangerous, especially when your online interactions lead to in-person exchanges. TheHumSum.org offers a platform for people to give or receive items that might otherwise end up in the waste stream. We anticipate that the vast majority of exchanges will be uneventful, but we also encourage users to exercise caution when giving or receiving items through our site.
To avoid becoming a victim of a crime, please exercise caution when meeting another user from TheHumSum.org to pick up or drop off an item. When meeting another user from our site for the first time, please make sure that you:
Meet, whenever possible, in a busy public place like a parking lot, coffee shop, a grocery store, or a shopping center. Don't ever meet in a secluded area
Never invite a stranger into your home to look at an item. If you have to give a stranger your home address because the item is too large to carry to a public place, at least try to bring the item outside your front door before the person comes over
Before you meet with someone, tell a friend or family member where you are going
Bring your cell phone with you when you meet someone
Consider bringing a friend or a family member with you when you meet a member
Trust your instincts. If something seems off about someone you meet from our site, walk away
Using TheHumSum.org is a wonderful way to keep reusable items out of the waste stream, but you should never put your personal safety at risk while giving or receiving an item listed on our site. Take sensible precautions each time you meet a member in-person.
Why Has My Match Request Been Canceled?
There are many reasons why matches may not be completed. Moving dates, breakage, picked-up by someone else, received from someone else… There are always more gifts and more wishes. Please remember that flow and keeping useful items out of the waste stream is very important. Thank you for being part of The Hum Sum- Humanity Adding Solutions!
What is a Piggyback?
For inspiration or to save time, members can browse the Eco-Commitments gallery and click on the piggyback icon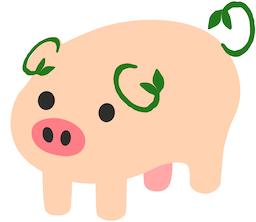 to get an editable duplicate of that post of their own. Piggybacks and subsequent likes give points to the original poster as well as all followers.
Shipping Cost Coverage?
Donors and recipients are responsible for handling logistics.
Not seeing your Question?
Send us your question here.
Close this Window to Return to The Hum Sum