Eco-Home and Edible Urban Garden
We are about to start Hard Hat Tours of the Matter of Trust Model Eco-Home. It consists of an ecological apartment and urban, permaculture garden. This place is for gathering ideas and suggestions on how city dwelling renters and owners can go green.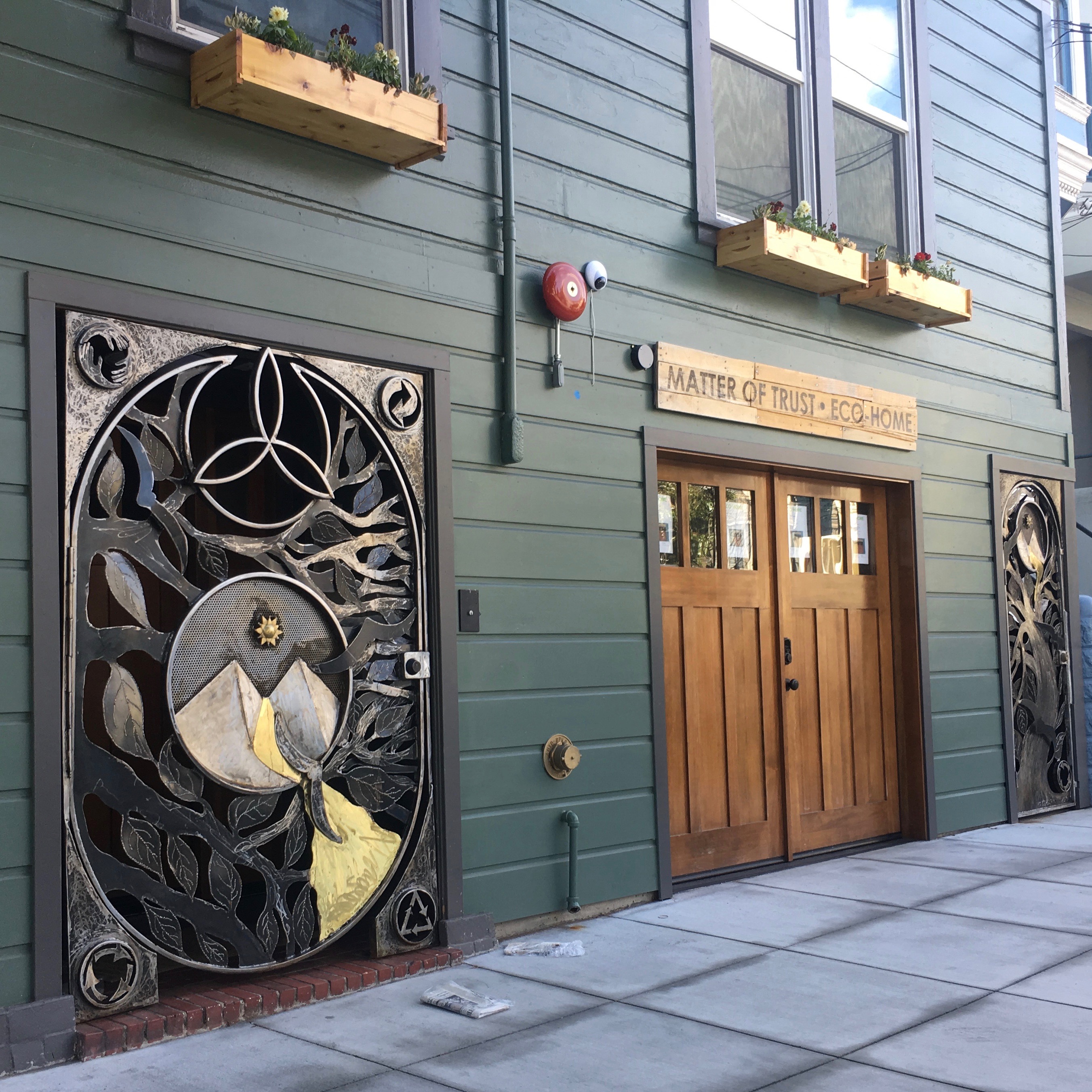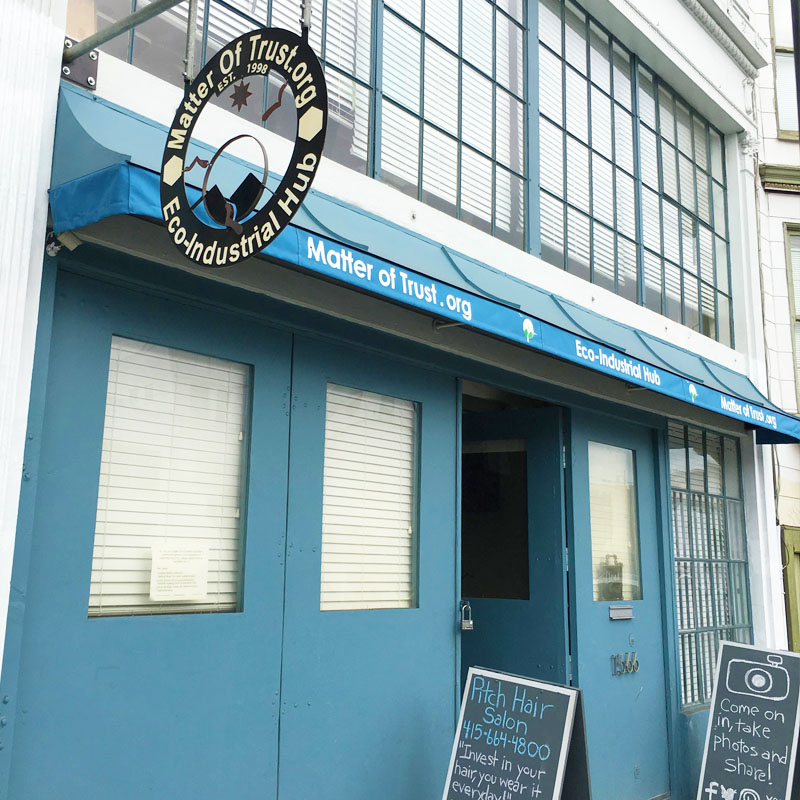 Eco-Industrial Hub (Eco-Hub)
Our Eco-Industrial Hub (Eco-Hub) is a working model factory and exhibit hall with hair salon, pop-up pet groomers, roof garden and more. This lovely warehouse showcases our eco-educational walls representing the macrocosms of Clean Air, Water and Energy, Ideal Materials, and Eco-Industry.
Green City Maps
Come visit the Eco-Home to see our Eco-Maps Exhibit. Learn ways to eat local and connect with the farmers who produce our food. We have a map of all the Farmers Markets in the city, with information about hours and featured items at each location.