Visit the eco-hub
Eco-educational field trips
Hands-on activities
Looking for eco-education and inspiration for your students? Our new eco-industrial hub in San Francisco is open and we invite all students from Bay Area schools, day care centers, youth-based organizations, and home schools to join us for a field trip of eco-exploration.
Our Matter of Trust experts have developed a curriculum with engaging, hands-on activities that promote environmentally conscientious solutions. You can book our regular tour (which lasts about an hour), or we are happy to customize your field trip to suit your specific needs.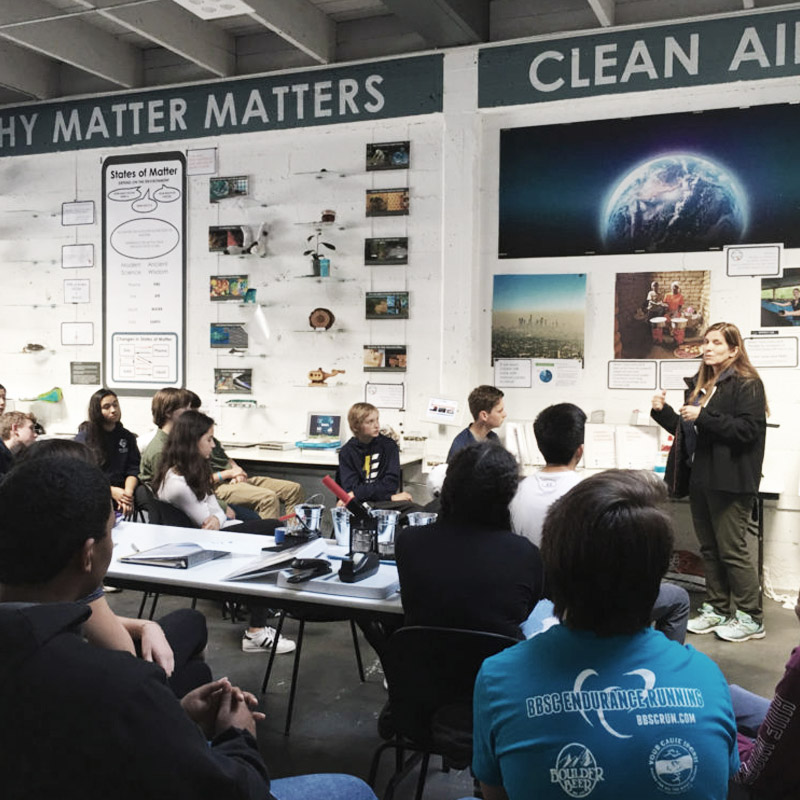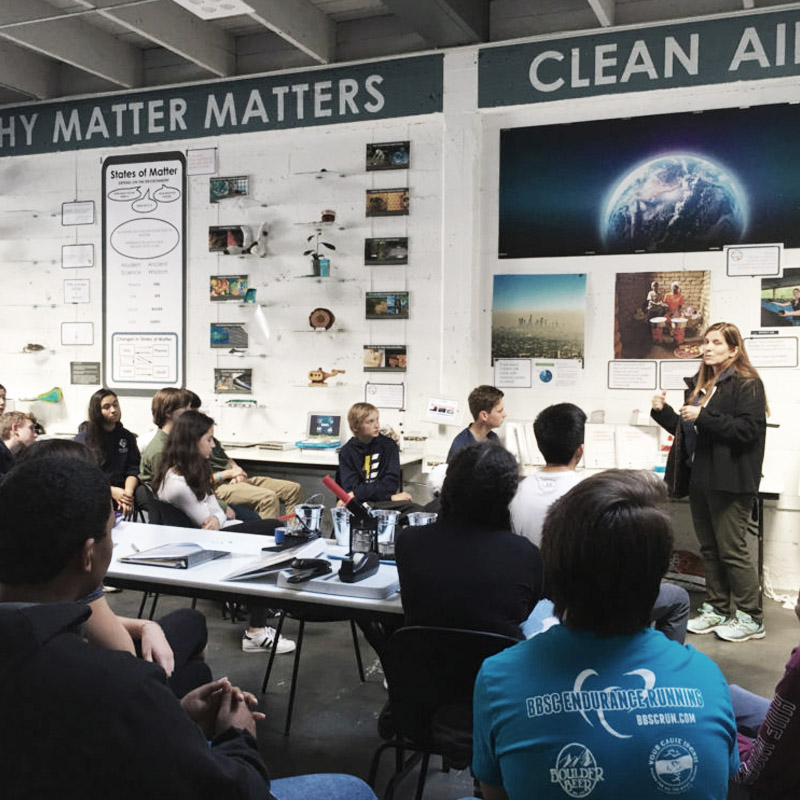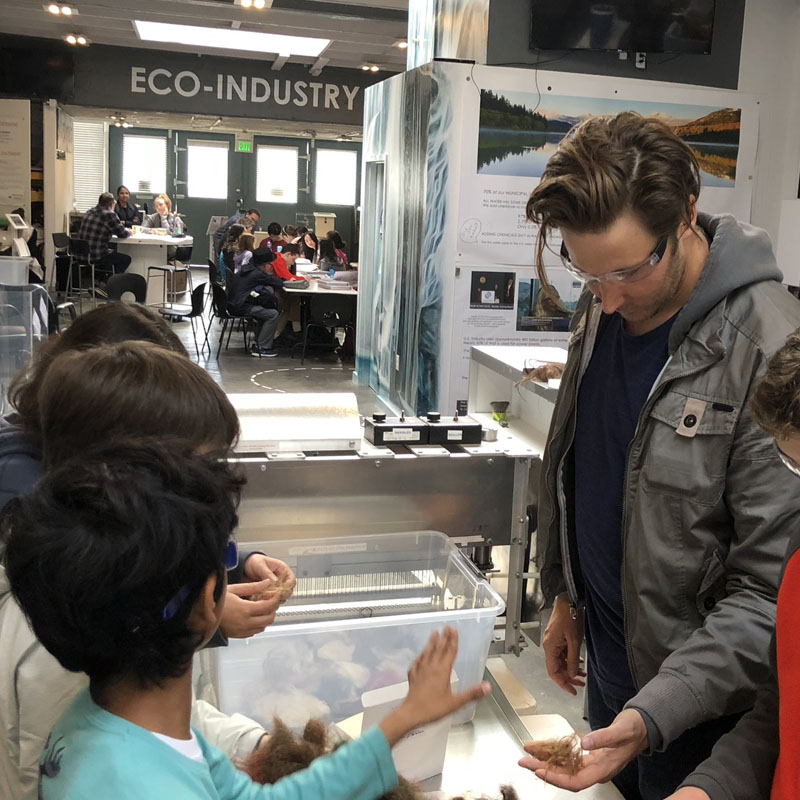 ECO-HUB visit curriculum
Introduction: the Eco-Industrial Hub and its purpose
Why Matter Matters: the latest eco-innovations in partnership with the Biomimicry Institute
Clean Air: our partnerships with Lawrence Berkeley National Laboratory and Inyenyeri
Clean Water: delve into its importance with plastics
Matter of Trust's Clean Wave Program: what we do with your hair
Clean Energy:  comprehensive proposals to reverse global warming
The Invisible Made Visible: what happens to all the trash?
All Sorts: discuss universal recycling symbols
What is Energy? Science in action
Matter of Trust is 20: explore our timeline
We are also happy to develop a customized field trip with you that suits your specific curricular needs.
visit the eco-hub
Request a visit!
Matter of Trust Eco-Industrial Hub
1566 Howard Street
San Francisco, CA 94103
Opening hours
Public visitors 12-4 pm
School field trips reservations 10:30am-2pm
Corporate off-site reservations 10:30am-8pm
Nearest Transportation
Bart and Muni
Parking
Bike racks
Street parking – metered
Parking Lot: Impark
1660 Mission SF CA 94103
Parking Lot: Market Square Garage
840 Jessie Street SF CA 94103
For more information please contact us:
+1-415-252-1177 team@matteroftrust.org