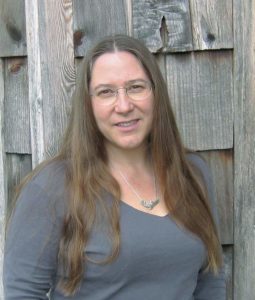 Calling Kelpie Wilson a "biochar believer" isn't a joke.
"I'm a believer in science," she said, "and the science tells us biochar is worth pursuing."
And at this point in her life, Wilson is in chase mode. She is part of a Southern Oregon group, the Umpqua Biochar Education Team, or UBET, that is working with 10 farmers to make biochar, mix it with manure and apply it to their land.
The work is funded by a two-year, $75,000 grant from the USDA's Natural Resources Conservation Service. The UBET group's biochar findings will be shared with others through extension agents and NRCS.
"One of my roles, I feel, is to thoroughly investigate it and understand it, and communicate that to others," Wilson said.
Among other things, the group has teamed up with welding students at Umpqua Community College, who make farm-scale kilns in which farmers can burn debris and produce biochar. The group's work was displayed during a biochar conference held Aug. 22-25 at Oregon State University. About 300 researchers, educators and producers attended.
Biochar is essentially charcoal made from burning such things as woody debris or straw in the presence of little or no oxygen. As a soil amendment, it retains moisture and nutrients, increases pH and sequesters carbon. Limited field trials have shown it can increase crop yield.
Agricultural interest is high, but biochar is expensive to make. Research and commercial development is advancing in a herky-jerky fashion, in part because of the diversity of biochar sources and applications. In addition to being a soil amendment, for example, it can be used to control odor and absorb pollutants. In some instances, it's being used to help clean up mining sites.
Wilson said the industry needs to focus.
"It is all over the map," she said. "There are so many things to do with biochar, and so many ways to make it, and it impacts so many other industries. It needs to have success in one aspect."
She has an idea on that, too. During the biochar conference at OSU, one speaker said California has an estimated 66 million dead trees in its public forests. The speaker, Raymond Baltar of the Sonoma Biochar Initiative, said dead trees could be logged and burned in converted biomass plants to make biochar, which then could be applied to California's drought-stricken farmland.
And that, Wilson said, could be the one big, quick, focused move that gets biochar off and running.
"Let's save California agriculture from the drought," she said. "It's one region, but it could have a huge impact."
read more original article  Capital press