"Hair is a renewable resource growing right in front of our eyes."
It's an unlikely ending for something as glamorous as hair extensions or as mundane as the clippings from a hairdresser's floor, but tonnes of human hair are being swept up and knitted together to soak up oil spills from our oceans.
Additional Lengths, a British hair extensions company, is sending used human extensions to a not-for-profit organisation in the USA, where the hair is being bound into mats and stuffed into sausage-like shapes to be used to clean up oil spills.
It might be a strange concept to wrap your head around, but hair is favoured because it is highly adsorbent (not a typo – it binds stuff to its surface, rather than absorbing it), free, and renewable.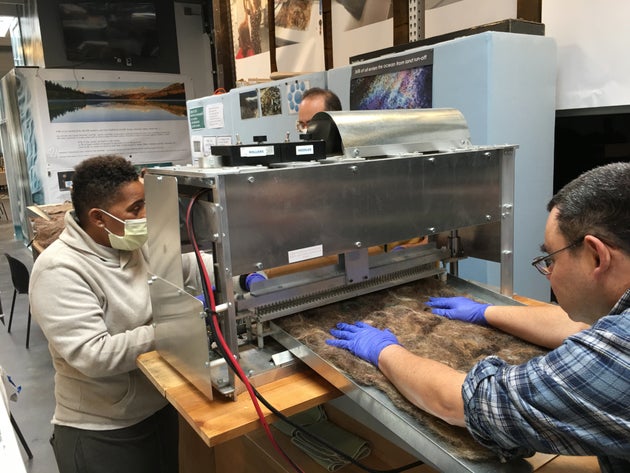 "We sell over four tonnes of hair a year, which doesn't sound a lot but it is if you think about how much your hair weighs. And that's a huge amount to just end up in landfill or burnt," Richard Ashley, operations supervisor at Additional Lengths tells HuffPost UK.
"It just seemed such a waste and a shame that we couldn't do anything good with it. I spent about a week ringing recycling companies asking them if they could do anything with the hair – recycle it or compost it – but nobody did."
Richard came across Matter of Trust, a San Francisco not-for-profit that has been breathing new life into discarded human hair since the 90s by spinning it into mats to cover storm drains and into sausage-like "booms" that soak up oil spills as part of its "Clean Waves" campaign.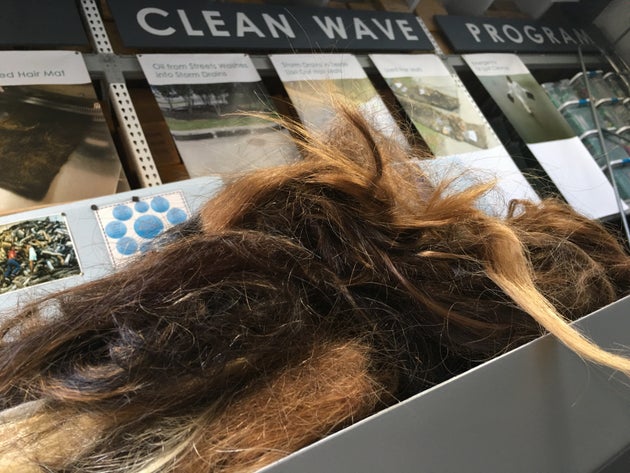 Since June, Richard has sent around 150 packs of used hair to the USA, and says he wants other hair extensions suppliers and hairdressers to do the same – even offering to pay for the shipping. "We'll accept any brand of hair extensions, as long as it's human hair we'll send it back," he says. "It's a shame to end up in the bin."
He is one of thousands of people donating to Matter of Trust around the world, its founder Lisa Gautier tells HuffPost UK.
The idea started with otters.
In the 1980s, Lisa had heard about a hairdresser in Alabama called Phil McCrory who first came up with the concept that hair was a really good resource and started collecting it in his garage, she says.
At the time of a major oil spill, Phil was going about his business, shampooing people's hair, but was struck by the extent to which otters caught up in the Exxon Valdez oil spill in 1989 appeared to be impacted because their fur soaked the oil up.
And then "it just clicked for him," she says."You shampoo because your hair collects oil, and hair is a renewable resource growing right in front of our eyes. We were always being given information about people who were trying crazy things to do with renewable energy sources."
Phil's hair-based oil spilling business never took off, but it inspired Lisa. She contacted him in 1999 to form a partnership and the rest, as they say, is history.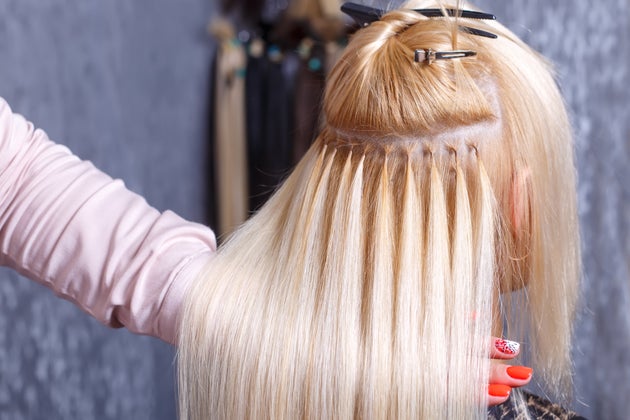 Lisa ran with the concept and now has 11 staff members and lots of volunteers working on the project. The group have thrown their efforts into helping clean up oil spills, including the 2010 BP oil spill where they created what she describes as "hair sausages" made out of tights used like sandbanks on the beaches.
They also use a giant machine to "felt" hair mats that can be placed in storm drains to soak up pollution that runs off the roads, such as from diesel.
"It's kind of like making large, flat dreadlocks," she explains. "You know when your hair gets long and matted at night? That's like felting. It's jostling of the hair until the point where it starts to knot."