Our ecological public charity concentrates on Surplus & Needs, Natural Abundance,
and Eco-Education
Jobs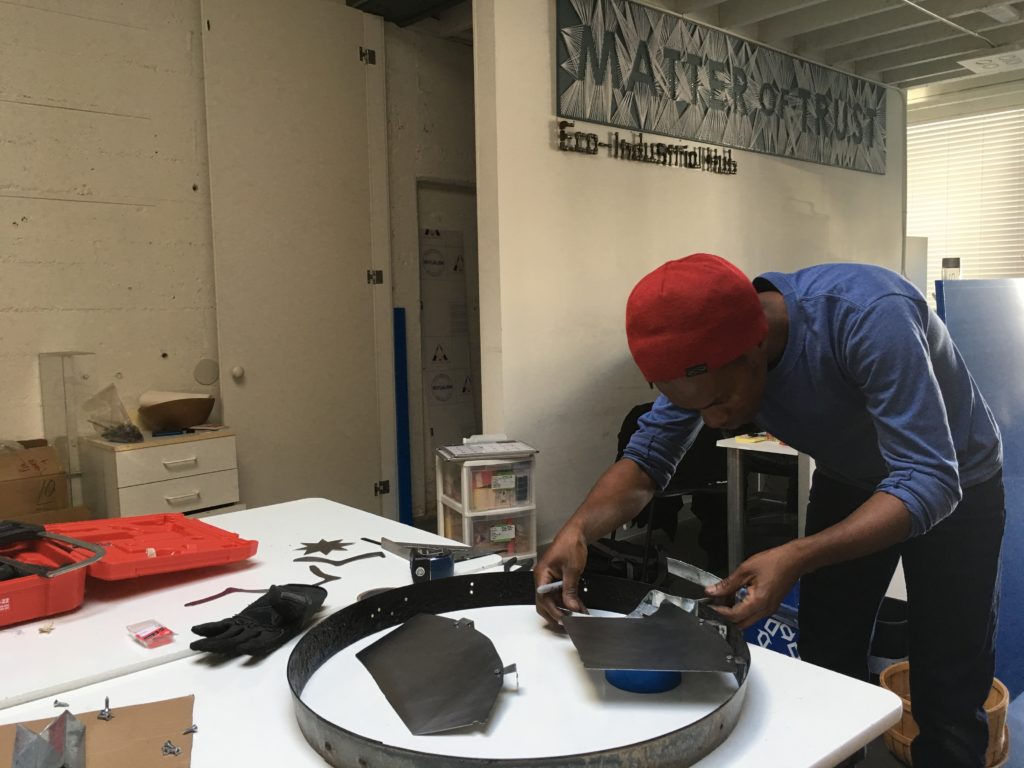 Here at Matter of Trust we have a range of opportunities that can help you get involved in your community and gain "Green Jobs" skills. Together we create a valuable work force for the environment.
VOLUNTEERS
All ages and cognitive levels are always welcome!
Up to $250 reimbursement of out-of-pocket internship expenses
Volunteer Interns are asked to commit to a minimum of 40 hours, pick a minimum of 2 projects and can volunteer for as many hours on a project as they like during the Quarter.
Summer Quarter: June, July, August.
Fall Quarter: September, October, November.
Winter Quarter: December, January, February.
Spring Quarter: March, April, May.
Upon Completion, interns receive:
– Certificate of completion
– Letter of recommendation
– Fun farewell cupcake party
Flyers for schools and organizations seeking green opportunities for youth
APPRENTICESHIPS
Apprenticeship through Matter of Trust is for those aged 18 years or older or with GED equivalent.
Matter of Trust is affiliated with a wide range of schools, non-profits, government organizations, and specialized environmental businesses. An apprenticeship is designed to develop a particular skill set that makes an individual excel in craftsmanship and green collar employment. Apprenticeships will be at Matter of Trust and / or with our eco-partners.
To request an apprenticeship please fill out the
APPLICATION
and send in a 500 word minimum APPRENTICESHIP REQUEST letter that includes:
– Describe a day in your life 15 years from now-think big!
– What qualities will make you a good apprentice?
– How do you see this program helping you further your career goals?
HOST A CLASS
The Matter of Trust Eco-Hub is host to a wide range of educational events and projects. If you have an interest in hosting a camp, workshop, class, educational series, after school program, experts panel, seminar, tour or other educational event you can submit a proposal to be reviewed by our Environmental Education Director.
Event Proposal PDF document
ECO-PRODUCT SALES
If you would like us to carry your product in our Eco-Hub Gift Shop or on our Online Store, please email us at
team@matteroftrust.org
JOB OPPORTUNITIES FOR EMPLOYMENT
If you are interested in employment at Matter of Trust, please first consider volunteering or interning. Many of our staff have started by just walking through our Eco-Hub doors one day wanting to check things out. Please email us at team@matteroftrust.org