Our ecological public charity concentrates on Manmade Surplus, Natural Abundance,
& Eco-Education
Cars Powered by Heavy-Metal Thorium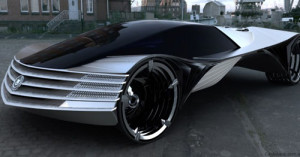 A U.S. company says it is getting closer to putting prototype electric cars on the road that will be powered by the heavy-metal thorium.
Thorium is a naturally occurring, slightly radioactive rare-earth element discovered in 1828 by the Swedish chemist Jons Jakob Berzelius, who named it after Thor, the Norse god of thunder. It is found in small amounts in most rocks and soils, where it is about three times more abundant than uranium.
The key to the system developed by inventor Charles Stevens, CEO and chairman of Connecticut-based Laser Power Systems, is that when silvery metal thorium is heated by an external source, becomes it is so dense its molecules give off considerable heat.
Stevens' research is part of growing efforts to develop thorium as an energy source. Scientists in India, for example, long have tried to heat thorium sufficiently to cause a self-sustaining fission reaction that can run major power plants, without the nuclear waste problems of uranium-based generators. Some North American companies are doing the same thing.
Natural thorium has little radioactivity, Stevens says. What isotopes there are could be blocked by aluminum foil, so the power unit's 3-in. (7.6-cm) thick stainless-steel box should do the trick.
read more original article Wards auto
---
Date: 2013-11-08
---
agriculture
agroforestry
algae
alternative energy
batteries
bees
biofuel
bioplastics
carbon capture
carbon farming
carbon sequestration
climate change
CO2
compost
conservation
electric cars
farming
food
food waste
forests
fuel efficiency
green buildings
green energy
green roofs
innovative design
innovative products
nature's wonders
plastic
pollution
recycle
regenerative agriculture
renewable energy
repurpose
reuse
soil
solar
Tesla
trees
urban farming
waste
water
wave energy
wetlands
wind power
zero waste