Our ecological public charity concentrates on Manmade Surplus, Natural Abundance,
& Eco-Education
How innovations in packaging are preserving products while saving the planet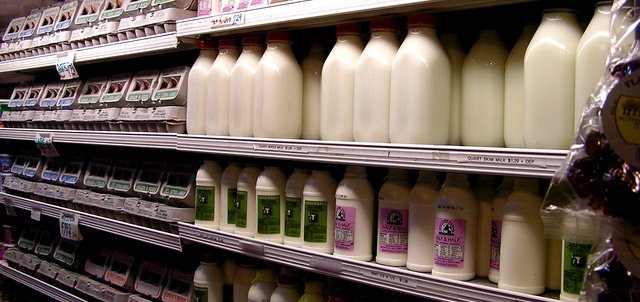 We live in a throw-away world, which takes its toll on the environment, demonstrated by such realities as the tonnage of plastics — almost all from packaging — that inundates oceans.
However the "circular economy" invites product innovation and new business models in packaging. Some manufacturers and designers concerned about waste reduction are coming up with ideas like compostable chip bags and biodegradable plastics. Along the way, the packaging industry has gone through multiple evolutions: using less materials, then sometimes circling back to using more materials, though focusing on recyclable ones.
These new ideas and changes surface almost daily, according to Jorge Izquierdo, vice president of Market Development, Association for Packaging and Processing, a trade organization in Reston, VA.
With these innovations come interesting business partnerships, and sometimes consumers and municipalities are called on to get involved. Therefore, everyone in the supply chain takes ownership of the problems of accumulating waste from disposables.
Manufacturers learn as they go
"The traditional thought is the less packaging, the less material you leave in the environment," said Izquierdo, explaining this ideology has resulted in trends such as a reduction of plastic in water bottles — by up to 30% in the past 10 years — though the containers hold the same volume.
However a focus on extending a product's shelf life and preventing its contamination or degradation sometimes generates more waste. Specially engineered milk cartons are one example.
"These cartons are made of layers of paper, plastic and aluminum, which blocks damaging UV light and oxygen to maintain freshness," said Izquierdo. "A problem is that by combining these materials it becomes complicated to recycle. The packages are going to landfills."
Fairly recent alternatives are the use of only polyethylene terephthalate (PET), though this requires more materials to provide the same protection. Manufacturers are finding other ways around the problems of layered materials — replacing chip bags manufactured with up to five combined materials with compostable materials.
read more original article waste dive
---
Date: 2015-12-02
---
agriculture
agroforestry
algae
alternative energy
batteries
bees
biofuel
bioplastics
carbon capture
carbon farming
carbon sequestration
climate change
CO2
compost
conservation
electric cars
farming
food
food waste
forests
fuel efficiency
green buildings
green energy
green roofs
innovative design
innovative products
nature's wonders
plastic
pollution
recycle
regenerative agriculture
renewable energy
repurpose
reuse
soil
solar
Tesla
trees
urban farming
waste
water
wave energy
wetlands
wind power
zero waste