Our ecological public charity concentrates on Manmade Surplus, Natural Abundance,
& Eco-Education
Levi Strauss & Co: Bring Us Your Old Jeans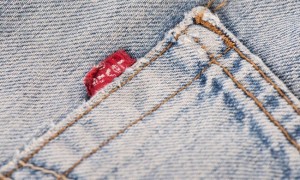 You'll wear them. Live in them. Love them. Make them your own. And after a few years with that perfect fit, you'll probably toss them. That's it. The life of a pair of Levi's. On average, that life lasts a little over three years (although they'll last for decades if you take care of them in the proper way).
What's wrong with this picture? It's entirely linear. It's birth to death. And it's wasteful. At Levi Strauss & Co. we want to change that by taking another step forward on our journey towards a circular economy.
We'll help divert some of the 24 billion pounds of clothing, shoes and textiles Americans add to landfills every year. The clothes we collect will be transformed into things like insulation for buildings, cushioning material and new fibers for clothing. And it's that last piece—transforming old jeans into new ones—that holds both the greatest opportunity and challenge for us.
The opportunity is tremendous. We're aiming to establish an infrastructure that supports closed loop products by 2020. Our vision is to recycle your old Levi's into new ones. And by doing this, we'll reduce the impact of cotton agriculture by harvesting the denim from people's closets that would otherwise end up as landfill.
read more original article Ecowatch
---
Date: 2015-07-22
---
agriculture
agroforestry
algae
alternative energy
batteries
bees
biofuel
bioplastics
carbon capture
carbon farming
carbon sequestration
climate change
CO2
compost
conservation
electric cars
farming
food
food waste
forests
fuel efficiency
green buildings
green energy
green roofs
innovative design
innovative products
nature's wonders
plastic
pollution
recycle
regenerative agriculture
renewable energy
repurpose
reuse
soil
solar
Tesla
trees
urban farming
waste
water
wave energy
wetlands
wind power
zero waste