Our ecological public charity concentrates on Manmade Surplus, Natural Abundance,
& Eco-Education
Electric car powered by salt water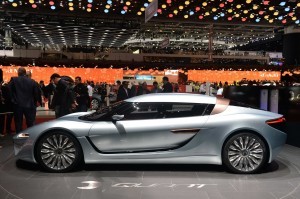 A car which uses an electrolyte flow cell power system is now certified for use on European roads. The car is called the Quant e-Sportlimousine, which made its debut at the 2014 Geneva Motor Show.
Not only does this car use salt water as a part of its NanoFlowcell technology, but it is claimed that the car has peak power of 920 horsepower (680 kW), 0-62 mph (100 km/h) in 2.8 seconds and a top speed of 217.5 mph (350 km/h).
After an in-depth inspection of the car, the German TÜV Süd in Munich handed over the official registration plate, now the company will be able to test the car on public roads in Germany and Europe as the company prepares for series production.
The flow cell system powering the Quant e-Sportlimousine's four electric motors develops electricity from the electrochemical reaction created by two electrolyte solutions. This electricity is forwarded to super capacitors where it's stored and distributed.
Read more original article Intelligent Living
---
Date: 2015-03-19
---
agriculture
agroforestry
algae
alternative energy
batteries
bees
biofuel
carbon
carbon capture
carbon farming
carbon sequestration
climate change
CO2
compost
conservation
electric cars
farming
food
food waste
forests
fuel efficiency
green buildings
green energy
green roofs
innovative design
innovative products
nature's wonders
plastic
pollution
recycle
regenerative agriculture
renewable energy
repurpose
reuse
soil
solar
Tesla
trees
urban farming
waste
water
wave energy
wetlands
wind power
zero waste