Our ecological public charity concentrates on Manmade Surplus, Natural Abundance,
& Eco-Education
Bios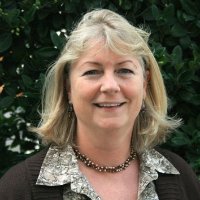 Janet Standen, Board of Directors Chairwoman
Janet is a brand development and consumer insights specialist, with over 25 years experience in consumer marketing, innovation and brand strategy. She brings a breadth of experience gained working with big and small companies, as well as charities, in the UK/Europe and in the US. She loves the challenge of identifying and harnessing potential market opportunities facing consumer-interfacing brands, and is a firm believer in each of us doing our part to create a better future for our children, leaving the planet stronger and more enduring than when we arrived. Janet is currently Director of Insights at Instant Insights Lab a consumer research company based in San Francisco, as well as working independently for companies to help identify stronger futures for their consumer brands.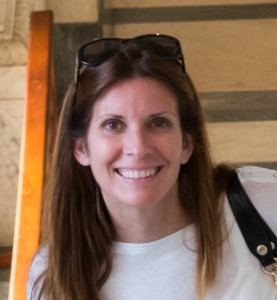 Lisa Craig Gautier,  Board Secretary and President
In 1998, Lisa co-founded the ecological public charity, Matter of Trust (MofT) with her husband Patrice Gautier (VP Internet Software and Services – Apple Inc.). Moft's reuse, recycling, renewable resources and eco-educational programs concentrate only on what we DO want to see in our environment. As the pro-bono President since its inception, she has led MofT's enthusiastic teams to provide pilot studies and real solutions for 19 current and over 50 completed projects and fiscal sponsorships. From revolutionary waste fiber collection and recycling mobilizations (Clean Wave program), to online matching and sorting for reuse and disaster relief systems (ExcessAccess.org), to the GlobalCompostProject.org for carbon sequestration, Lisa designs and implements inclusive, empowering systems for populations to join in and take action. In 2013, she and her staff opened an eco-center in San Francisco's inner-city Mission District. In 2017, she moved MofT, expanding into 2 sites: the Matter of Trust Eco-Industrial Hub in Civic Center / SOMA and the Matter of Trust Eco-Living Center in Haight Ashbury / Cole Valley. Lisa cultivates dedicated, project ownership for her staff, interns and volunteers. Through lectures and interviews, she promotes the joy of ecology, apprenticeships and importance of societal pride in high and low tech expertise.
Prior to Matter of Trust, Lisa worked in the International Development and Treasurer departments at Valeo Headquarters – Paris (1995-1996), Logistics FedEx – Paris (1994) and at Cecchi Marlow & Massoni Atty and CPAs in San Francisco (1985-1993). Her unusual education includes: French at the Sorbonne (1993-4) and Breeding of Endangered Species and Zoo Management (surprisingly useful in all things) at the Jersey Wildlife Preservation Trust in the Channel Islands, UK (1983-4). Lisa currently serves on the Boards of Biomimicry.org, Drawdown.org, RandallMuseum.org and MatterOfTrust.org. Lisa is fluent in French and the mother of 3 daughters.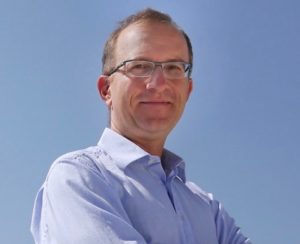 Patrice Olivier Gautier, Treasurer
Patrice joined Apple in 1997, and is currently Vice President of Internet Software & Services, Apple, Inc. His teams launched iTunes store (2002) Apps, and iBooks Stores; he's currently head of iCloud (since 2010) and Maps (since 2013). In 2000, he took a brief leave from Apple to become CTO of the start-up Netstruxr.com. Previously, he worked for NeXT (1996) before it was absorbed into Apple's WebObjects team. From 1993 – 1996, he was an R & D engineer for Thomson-CSF Paris, France, in charge of NATO's Data Fusion Demonstrator. From 1991 – 1993, he was Research Assistant in the Knowledge Systems Lab at Stanford University, modeling the Reaction Control System for NASA's space shuttle. Patrice holds an engineering degree from Ecole Centrale de Paris, France and a Masters Degree in computer science from Stanford.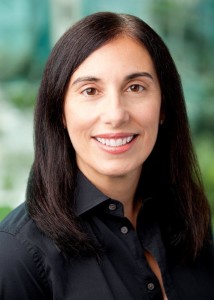 Maria Surricchio, Board Member
Maria Surricchio is VP Brand Strategy & Innovation at Sony Computer Entertainment America.
She has held senior brand and innovation leadership positions at Fortune 500 companies spanning consumer goods, financial services and consumer technology. She has spearheaded the turnaround of famous brands both in the US and Europe and has a proven track record of building inspiring brands that turn customers into passionate advocates. She was formerly Director of Innovation at Kraft Foods where she led the transformation of the company's Coffee Sustainability strategy in Europe working in partnership with the Rainforest Alliance. She lives and works in the SF Bay Area.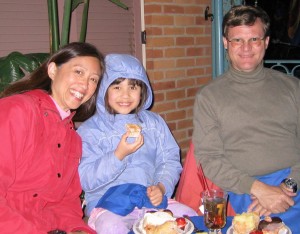 Peter de Vries, Vice Chair 
Peter is an entrepreneur and philanthropist. For over 17 years Peter was in the computer business. As Director of Operations for FTP Software's West Coast Office, he managed the initial set-up of FTP's first remote office, and was in charge of administrative operations on the West Coast. Peter, a patron of the arts, also serves on the Board of Directors of the Endowment Fund for San Francisco's Lamplighters / Opera West Foundation.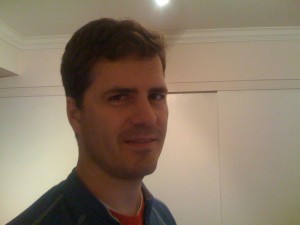 Travis Cripps, Board Member
Travis is a software engineer in the iTunes department at Apple Inc. After moving here from Arizona, he worked for PGP Corporation, MediaRing, NetStruxr, and Quetzal Consulting. Travis has been advising Matter of Trust for its online database, Excess Access, since 2000. Together with Patrice (see above) he was responsible for the design improvements and implementation of the dynamic database 2000-2009.  And is continually instrumental as an advisor for testing and improving the Excess Access and Matter of Trust websites.