Our ecological public charity concentrates on Manmade Surplus, Natural Abundance,
& Eco-Education
San Francisco Urban Carbon Farming Project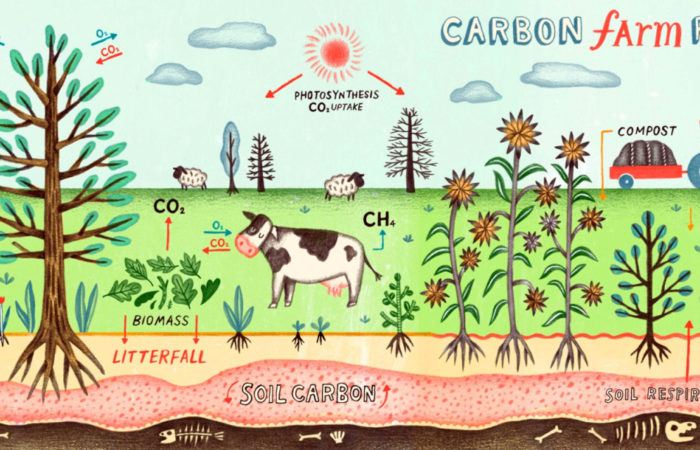 The San Francisco  Urban Carbon Farming Project will take state-of-the-art science and protocol for measuring the carbon sequestration effects of utilizing compost as a soil amendment and from this, develop and deploy an experimental protocol suited uniquely to urban garden and urban park environments. These experiments will be conducted in partnership with two (2) garden sites in a diversity of neighborhoods in SF and (1) urban park site, with leadership and coordination by our team aiding the training of site leaders and the communities they work with in carbon testing processes. In doing the above, the project will
Establish the justifiably of compost application for carbon sequestration across a range of no-till vegetable garden sites/locations
Refine best practices for carbon sequestration testing in urban park environments, and in urban agricultural settings
Provide baseline data for San Francisco that will be useful in future research (specifically, we look forward to working with SFE and other partners to extend our developed protocol into multiple types of plantings, such as surface tilled-bed vegetable and fruit tree gardens)
Provide co-benefits of education for site leaders and the constituents they work with
Provide co-benefits of beautification and increased food production (due in part to increased biomass growth response from compost application)
Increased on-site storm water retention and soil erosion mitigation due to compost application
Matter of Trust is the fiscal sponsor for the project, and will manage its funding which is provided by the San Francisco Carbon Fund. Key leaders from the SF Permaculture Guild will provide the research, planning, coordination, implementation, and reporting functions of the project. These leaders include Kerry Hughes, who will lead the planning, research and testing protocol development, based on her previous experience and knowledge in this area; Susan Park, who will coordinate the partnerships and implementation, based on her experiences in the urban agriculture and food justice communities; and Kevin Bayuk, who will provide general assistance and strategic guidance for the entire project, based in part on his years as a green/social enterprise consultant.
Our partner sites include:
Northridge COOP Homes CommUNITY Garden (NCHCG) in Hunters Point (managed by COOP resident leader Mishwa Lee)
The 18th and Rhode Island Permaculture site (private property managed by the SF Permaculture Guild)
Buena Vista Park (managed by San Francisco Recreation and Parks Department with support from Buena Vista Neighborhood Association).
In the future, with additional funding, the project could incorporate additional sites, including Alemany Farm (managed by Friends of Alemany Farm) and School of the Arts (SOTA) High School Farm (managed by non-profit Eco-SF).
---
Date: 2016-08-16
---